My Heat -
Heatware
Everything from a non smoking home. Paypal F&F payment only atm, my heat speaks for itself.
Looking to Purchase-------
WTB DDR4 4x32gb 3600mhz + desktop memory
- Message me what you got and price. Around 3600mhz is preferred, but not a strict requirement. But closer the better.
FOR SALE----------------

---------PC Components/Accessories----------
---------WaterCooling---------- (Buy multiple, get a discount)
Bitspower Premium Reservoir Mount Deluxe White
- $40 shipped.

Brand new, never used, box open. Very minor scuffs on some edges. Honestly, was shocked at how poorly bitspower packages this product, as there is not enough padding between the pieces to prevent any abrasion/nicks. Everything included (as well as mounting screws/tape), had two, used one, so up it goes.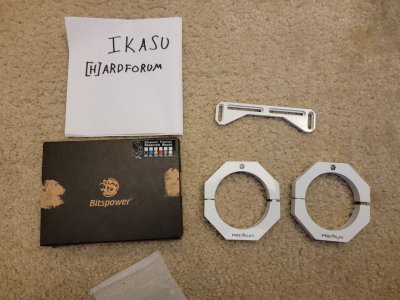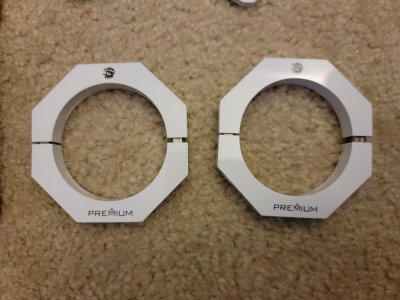 ---------Misc Stuff----------
IOGear GTD733 Docking Station
- $50 shipped (Free shipping for west coast, half for east).
5K, or dual 4k support, 15 watt power delivery over TB3. Comes with box and all cables. It's the silver one in the pic.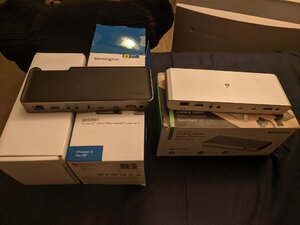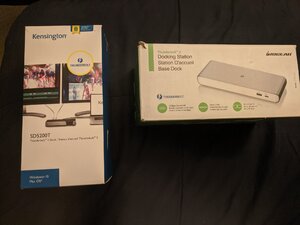 Super Slim PS3
- $55+ Shipping
My brothers console that he gave me years ago, been buried in the vault. Model is CECH-4001B, and has firmware 4.65 for the modders/jailbreakers out there. Not in the best condition I will admit, exterior is a bit banged up. Comes with Original Dualshock 3 Controller which is in great condition, and power cable. Comes with an old Fifa 14 my brother use to play, and Valkyria Chronicles (great game) from myself.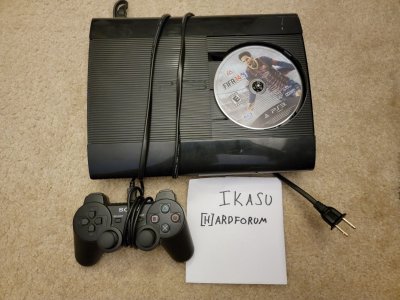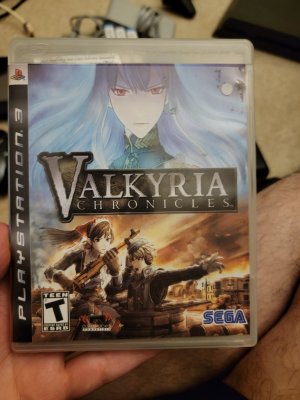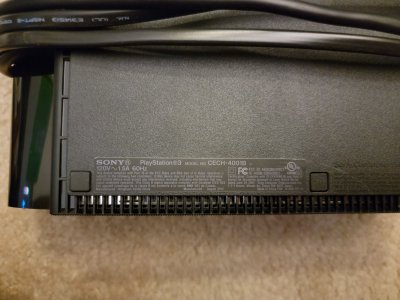 Playstation 4 Bundle (NON Pro)
- $175 + shipping
Original launch CUH-1001A model, very little playtime. Honestly, would have to guess around 600 or so hours on it. So should have a long life to go, I am the original owner. Firmware version official 4.74, hasn't been turned on a long while, obviously by the FW version. Comes with original power and HDMI cable, as well as controller.
Games include:
Final Fantaxy XV Day One Edition
Destiny
Infamous Second Son
Bloodborne
The Order 1886
Until Dawn
The Last Of Us Remastered
Marvel Vs Capcom Infinite
Injustice 2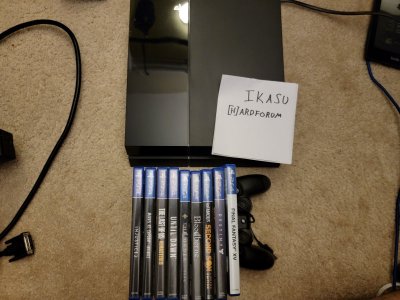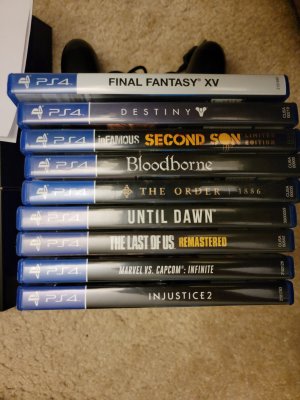 Nintendo Wii U Complete set
- $175 + shipping
Pretty much everything original, and I'm the original owner. VERY little use, Would say more no more than 200 hours. Comes with Console unit, Handheld unit (in amazing condition, screen is pretty much immaculate. Firmware version 5.4.0 (hasn't been turned on in a long time), everything is in great to pristine condition, with just the main console having a few scratches. Also comes with a Wii U Pro controller (few scratches on the bottom left from being in a drawer with other items, besides that excellent. Also comes with the Motion plus/Nunchuck controller, with protective rubber sleeve, motion sensor bar, and all original power adapters. I also have the original HDMI cable, but unfortunately it is falling apart, doesn't seem they made it to the standard of the other items, as it was zip tied in a cubby, and began to fall apart. Can include it if wanted, but honestly, with the protective shielding coming off, would probably just trash it. Also comes with Mario Kart 8, Super Smash Bros, and a sealed NintendoLand. Probably have better luck selling these on hardware swap or the reddit scene for console modding/jailbreaking. As they seem to be popular for homebrew, and have great emulation capabilities, with homebrew and retroarch, could play SNES/NES/DS/Sega Systems/Gameboy/N64/etc. Not too shabby considering it has a screen on the handheld portion and you can lay back and play the classics at a distance. But alas I don't have the time, or energy to invest/research to do so. So up it goes. Has not been modded whatsoever, so completely stock, which seems to be desired as from the quick read I've given, could get stuck down certain paths depending on how you mod it.
Hardware Includes :
Wii U Console
Wii U Gamepad
Official Wii U Sensor Bar
Official Wii Mote + Sleeve
Official Wii Nunchucks
Official Power Adapter
Official Wii U Pro Controller
3rd Party USB To Lan Adapter (made for Wii U)
Games Include :
Super Smash Bros
Mario Kart
Nintendoland (Sealed launch title)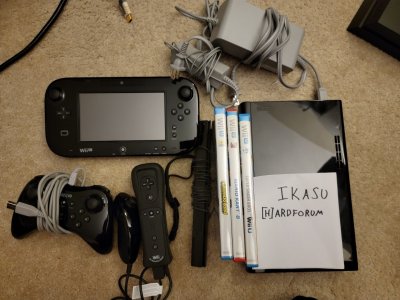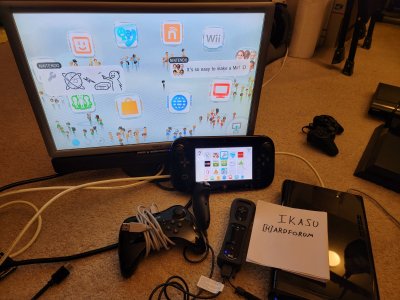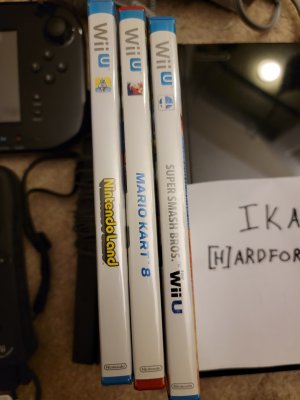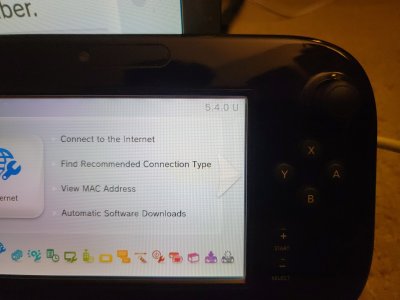 ---------------SOLD----------------
Razer Panthera
-
SOLD!
Hard tube bending/Cutting kit
-
SOLD!
XSPC Chrome Rotary Fittings/Multiway
-
SOLD!
16 X Barrow 16MM White compression fittings (hard tube)
-
SOLD!
Zotac RTX 3080 Amp Holo FHR (Mem pads replaced with Gelid Extremes) + Warranty till June 2024
-
SOLD!
AMD A6-9600 APU -
SOLD!
OCZ Platinum DDR2 2x2GB 1066mhz memory -
SOLD!
OCZ Gold DDR2 4x1GB 667mhz memory
-
SOLD!
Gigabyte H310M-A + I3 8300 + 2X4gb DDR 2400mhz
-
SOLD!
Blue Spark Blackout XLR Mic - SOLD!
Razer Tartarus V2
- SOLD!
Asus B350M-A + Ryzen 5 1600
- SOLD!\
Asus Hyper M.2 card + 4x Sabrent Rocket 4.0 1TB NVME drives -

SOLD!
Last edited: