Joined

Feb 17, 2017
Messages

19
Hello everyone,
I've looked into some WC things before ,but I've never ever done anything physically with it. I've got a Chenbro RM41300, that conveniently has 2 80mm fans above the I/O panel, two 120mm on top, and one 80mm and a 120mm in front. With this case I'm pretty limited to a 120mm rad I'd assume. It's currently in a rack on rails, so I'd like to keep it internal.
Here's a dry-fit of the case showing the 120mm enclosure on the right front and an ATX Board.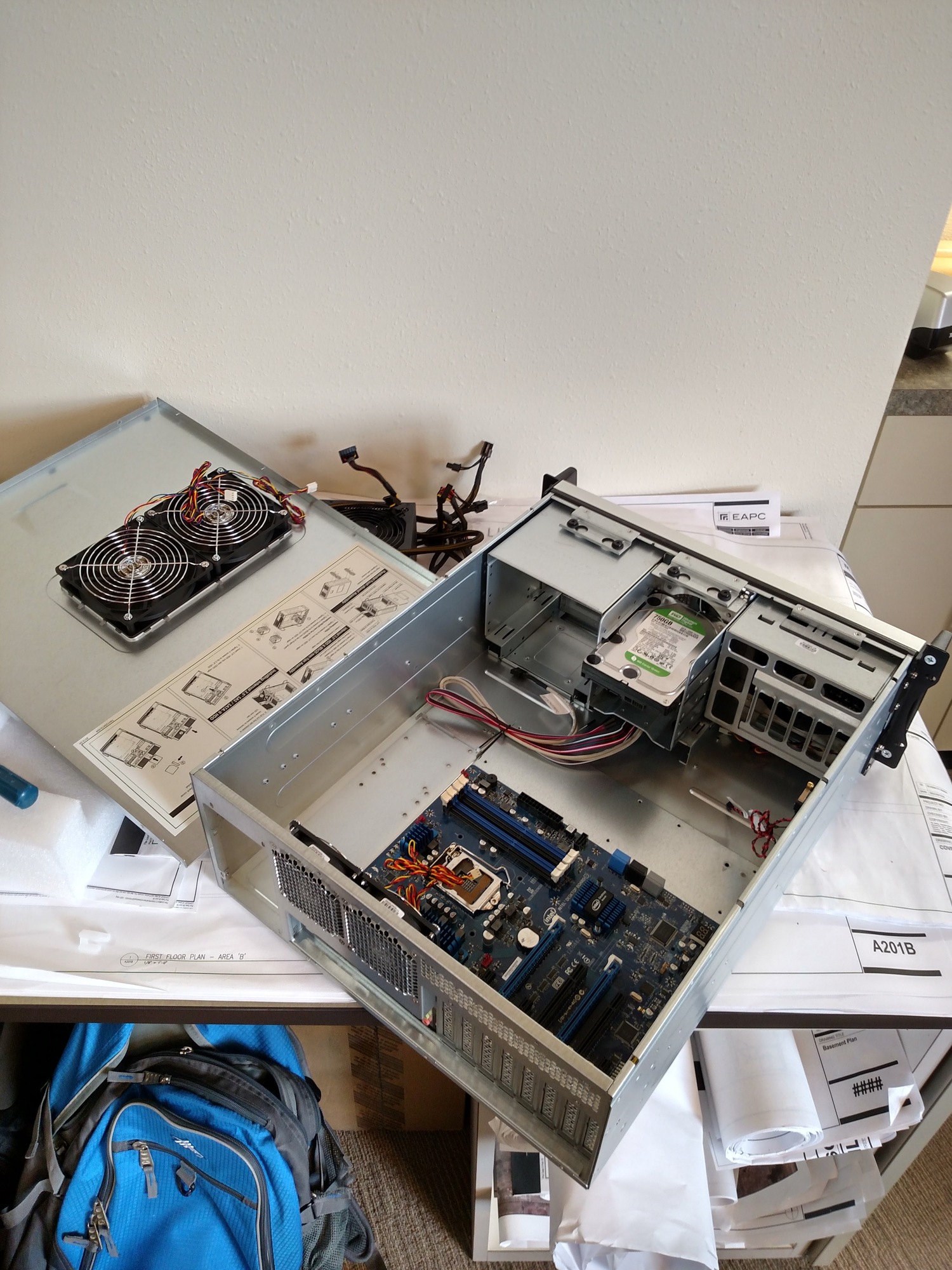 the long and short of it is, I need a long loop and I am not sure if an AIO would be the route to go or if I'm looking at a custom loop.
The NZXT M22 has a really long hose length, 400m/15.75 in. Would this be adequate for a mild-mid OC on a 3770k? I don't really get high perfomance models with my limitations I've imposed (120mm and long tube length) Also I can move the fan to the right/left to gain some more space, but it'll be close. Do these hoses bend?
I like to think I'm reasonably handy and definitely more foolhardy, is an AIO with custom hoses something that's worth my time?
If so, I'll read up on that but I looked into two options:
1.) fully custom, which is intimidating and not cheap. However, better performance potentially. I know alu/copper don't mix because galvanic corrosion but past that it's news to me. Something like a 5.25" res/pump setup and a 120mm rad up front to the CPU.
2.) something like EK's custom loops with quick-release.
Currently I've got a relidded i7-3770k with liquid metal TIM. (Thanks for the awesome guides HardOCP!)
There's the current setup, has a Noctua U12HS to cool it, which does well but I'm hoping to OC a bit further and extend the life of this setup - and gain more internet points.
Thanks for your time!