I started my first serious mod. It's little...but I'm enjoying it.
First pic: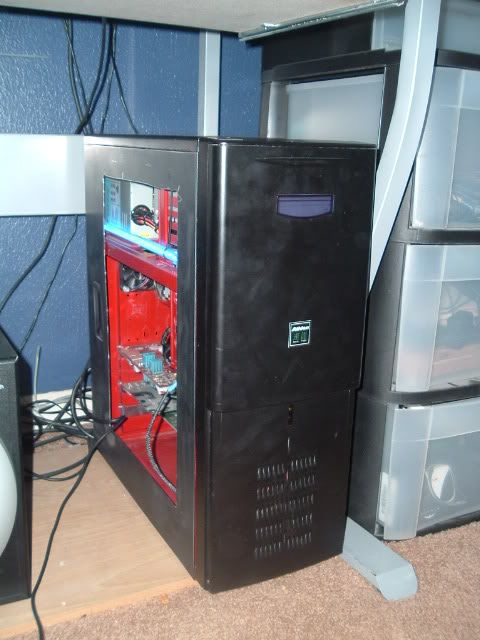 Yeah, it's dusty and nasty...there has been lots of grubby hands on it
Notice how the window cutout looks like crap. Lots more sanding will follow.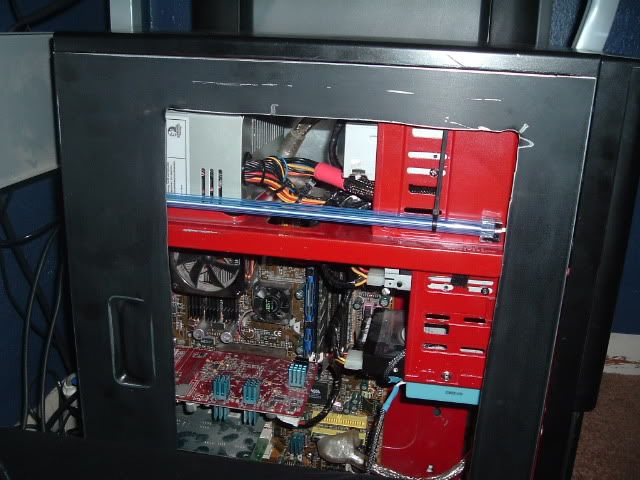 I'm particularly proud of my cabling, except for the temporary ghetto electrical sleeving on the PSU.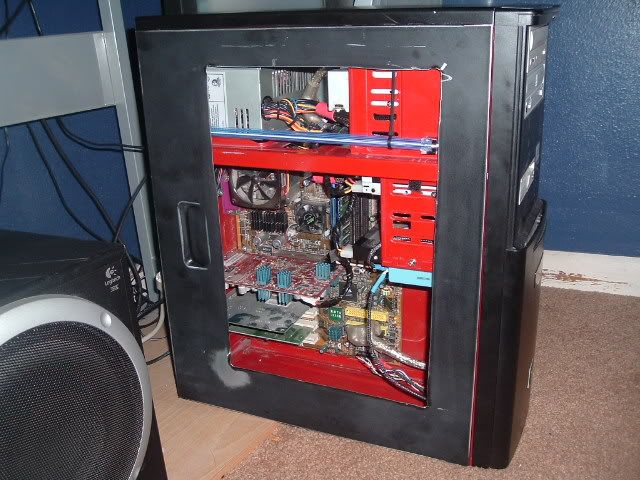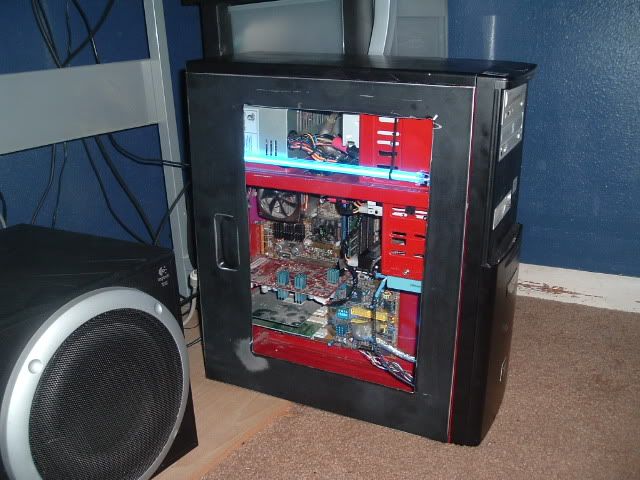 It's still a project in motion, I'll update more. Not as exciting, like the rad Trigun case miss modder girl did
Here's pic with the cold cathode lights on: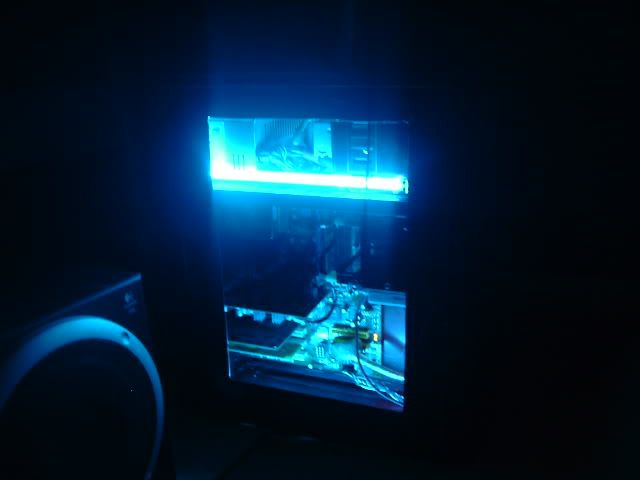 Soon there will be an Athlon64 sitting in there, as well as window and another red LED fan.
More to come