Joined

Jul 11, 2001
Messages

11,750
Thank you for the first hand-account on the snow there in CA. I heard about this, but though those were just mistakes in predictions as it sounded way off the charts. But it sounds like it was the real deal.

Hopefully power doesn't stay off too long as that's not fun when it's cold outside.
In my case the power was out for about 16 hours and then finally came back on.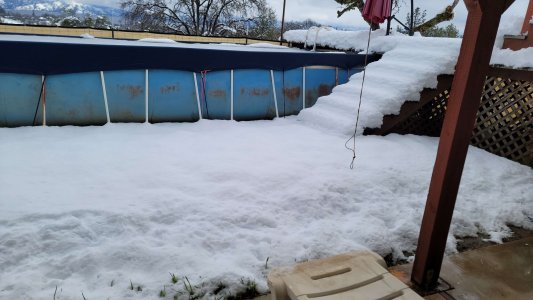 how'd that work out? does it just warm the dish and the snow slides off?
On mine, the snow melt feature was set to "Automatic" since that is the default setting. I checked it before the power went out since it had already been snowing quite a bit at that point. It showed that it was already "heating", but there was nearly full signal loss. Checking the antenna showed that there was 2-3" of snow built up on top of it. I'm not sure if there is a lag-time before the snow-melt feature turns on or if it was simply overwhelmed by the amount of snow. Either way, I simply took a squeegee and wiped the snow off, and it seemed to be able to keep-up with melting the snow at that point. It would have been annoying if it had been mounted high on the roof or something though. My advice would be if you know that you are about to get a ton of snow, set the snow-melt setting from "Automatic" to "pre-heat" first.