For me, upload has been pretty consistent at 15Mbps+. It often peaks at 40Mbps or more briefly before settling down to ~15. Slowdowns during peak hours seem to mainly affect download speeds.

One good thing I've found is that if I'm downloading a torrent with hundreds or thousands of seeds, I will get speeds that are much faster than what I get during a speed test. Maybe all those simultaneous connections are brute-forcing more bandwidth? Not really sure. Speeds also increase quite a bit during off-peak hours, especially during the middle of the night. So if you were downloading a huge file or something, at least you can still get good speeds at those times.
Ok that is awesome! Really good news on the upload, though, I know that's pretty location dependent. Hopefully I end up with similar results.
I just spent some time building out a telegraf + grafana to measure out my speeds. Right now it uses speedtest CLI to run a test every 10 minutes (I have no idea if they'll count that frequency as abuse. Hope not). Right now seeing testing jump all over the place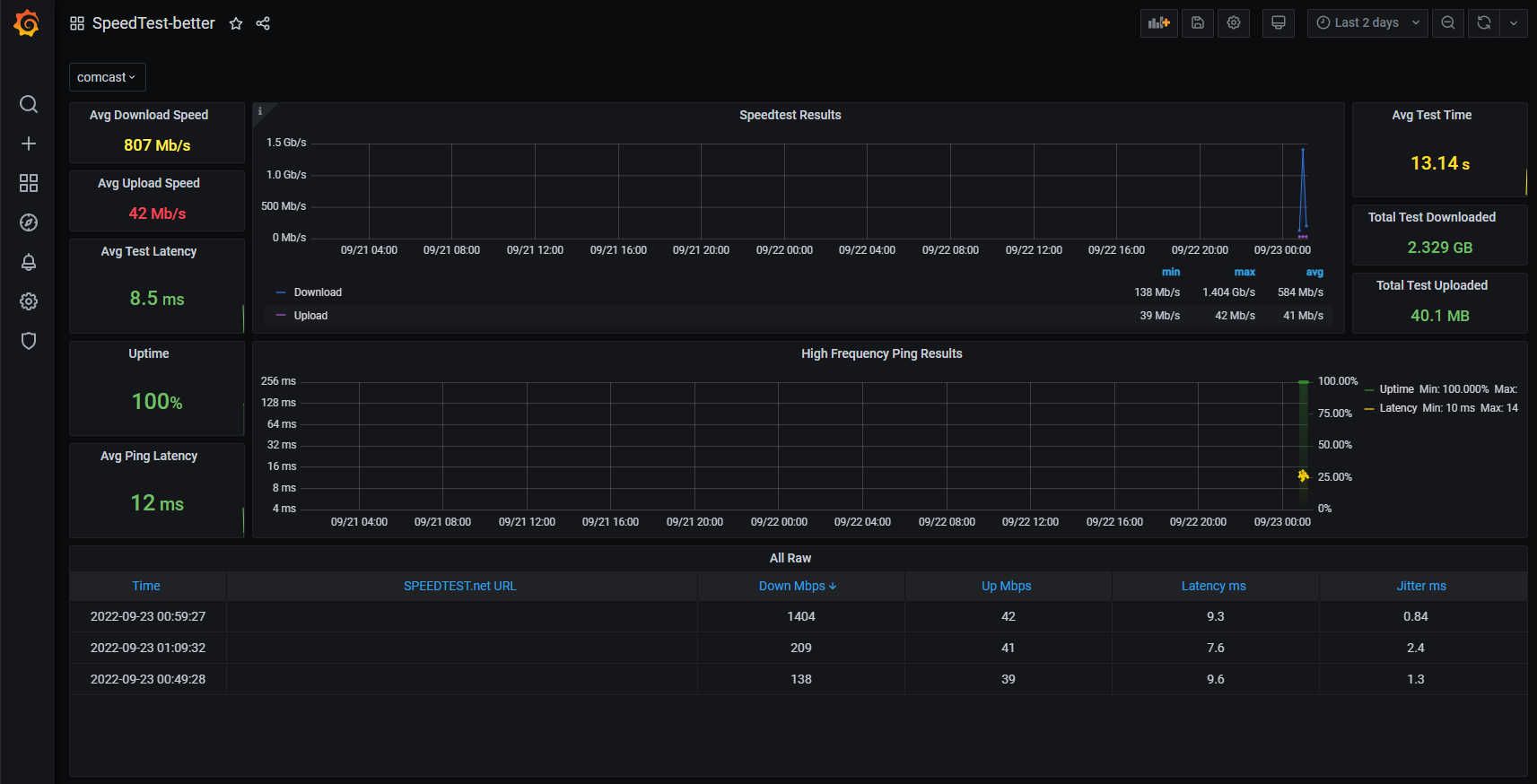 The little dropdown near the upper left corner will let me view the same data for any multi-WAN setup I have. Once I have Starlink here and setup, I'll start pulling stats for it as well and compare directly.
I'll probably do "large downloads" over night, so, set that to download like, between midnight and 5am or something.