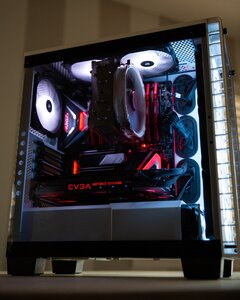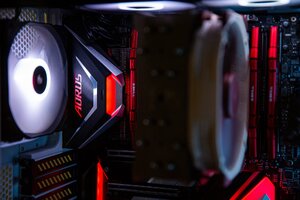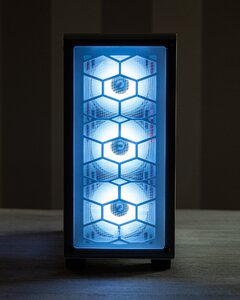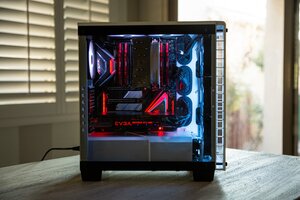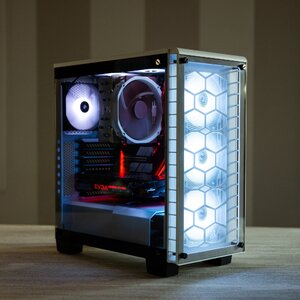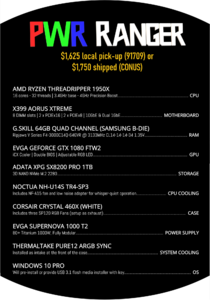 I built a content creation rig a little over a week ago, dubbed the
PWR Ranger
and it's WAY more computing power than I can handle. You can view pictures and the complete specs of the PWR Ranger here:
*
The PWR Ranger -
AMD Ryzen Threadripper 1950X CPU, X399 Aorus Xtreme motherboard, G.SKILL 64GB quad channel Samsung B Die RAM @ 3133MHz with 14-14-14-34 timings and 1.35V, eVGA GeForce GTX 1080 FTW2 GPU, ADATA XPG SX8200 Pro SSD, Noctua NH-U14S TR4-SP3 cooler, Corsair Crystal 460X RGB case in white, eVGA SuperNova 1000 T2 80+ Titanium fully modular PSU, Thermaltake Pure12 ARGB Sync 120mm intake fans, Microsoft Windows 10 Pro 64-bit OS
The PWR Ranger was fully setup and burned in (over 24 hours of Prime95, FurMark and MemTest86 have been run on this machine without any issues) using my personal hard drive. I am selling it with a brand-new, never opened SSD and can include the SSD new-in-box or installed at your request. If you'd like the SSD installed, please let me know if you'd also like me to install and setup Windows 10 Pro 64-bit for you (the registration key and USB 3.1 install media will be included regardless).
Price:
$1,625 local pick-up (SoCal, 91709) or $1,750 SHIPPED if elsewhere (CONUS)
My HeatWare
https://www.heatware.com/u/6165/to
This otherworldly beast of a PC is looking for a content creation maestro to tame its unbridled power. Please comment in the thread and shoot me a PM if it's MORPHIN' TIME for your computing experience.
Thank you!
NOTE: each component in the PWR Ranger has been tested and is confirmed working right now in a non-smoking household. I have (and intend to convey) all of the retail packaging and accessories for every component but the RAM and videocard. As a private party seller, I don't offer refunds and everything is sold as-is. If you don't care to have the retail packaging and accessories for any of the components (i.e. you just want the tower and the Wi-Fi antenna) I can knock $25 off on shipping.
Last edited: