Hello all,
I have up for quick sale an AMD Ryzen 9 7900X CPU - this is from my son's rig. We did a little CPU musical chairs. My rig got the 7800X3D, my old 7950X went to his rig, and now, hopefully, his old 7900X goes into your rig.
This was purchased on February 16, 2023 from Micro Center (PDF receipt available). The serial number is 4687787U20086. The box matches the CPU serial number. It's complete with the sticker and everything so you can flex your Ryzen 9 status!
Ships via UPS Ground for $285 PayPal.
Heat -
https://www.heatware.com/u/124338/to
Thank you for looking!
EDIT: sold on eBay!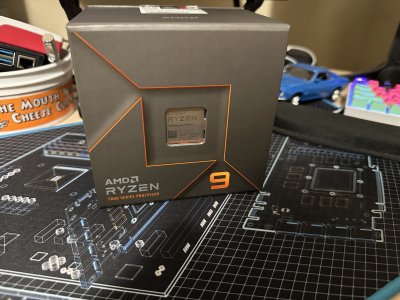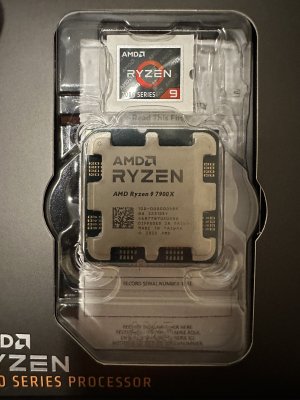 Last edited: