I am designing a modular CPU/GPU case system where the CPU case is designed to be as small as possible with the GPU case large enough to hold the beefiest of GPU's. The CPU case (19 by 19 by 6.5cm ) will be powered by a PICO PSU with a Power Brick (12 by 6 by 3.5cm) for portability and will connect via a 90 degree PCI Express Riser card that is built into the case. The GPU case is about 19 cm high, 19 wide, and 36 cm deep and has a straight PCI Express Riser that goes to the top of the case (see Renders)
In the renders that you can see I have not yet gone into such detail as to fix the screw holes, or the tabs to fix the PCIE Risers too. It is more to allow me to gather feedback from people. The GPU case will have perforations for a 140mm fan on the front and 140/120mm fan perforations on the side panels for optional watercooling, while the CPU case has room for a low profile CPU cooler (such as Noctua L9i) and a 50mm case fan.
Are there any obvious mistakes/concerns or possible tweaks and improvements?
Let me know what you think. Any observations are appreciated,
cheers.
PS: I have not yet found a passable solution for the I/O plate in the back (Will also cut a power connector hole here). I don't want any connectors extruding past the case so had to set the MOBO back but that leaves me with a hole. Any suggestions welcome.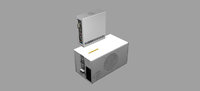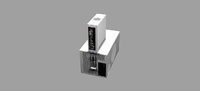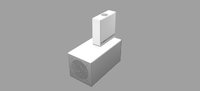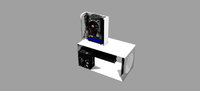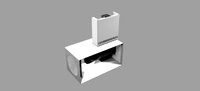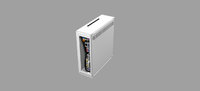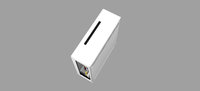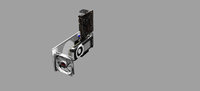 Last edited: