I just got finished moving my X99 system in to the Phanteks Enthoo Elite which you can see
here
.
Here is the original TJ07 build running a dual loop. Yep, two pumps, and three, yes three radiators. Cramming it all in there was no mean feat.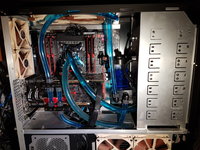 I'm not one for letting $800 cases go to waste, especially the all aluminium masterpiece that is the TJ07, the only issue is, what can I use it for?
What about a home theater PC? just one problem though, the case is massive when standing. I already dislike my, rather demure, FT03 and I wanted something that suits my home entertainment setup, like a horizontal case. I don't particularly like the cases available so I decided to mod my TJ07 in to a horizontal case.
Let the build log commence!
I'll be transferring my current HTPC build in to this, specs are:
i7 7700k
Asus Maximus VIII Gene (Z170)
32GB G.Skill TridentZ 3333
Nvidia GeForce GTX 1080 FE
Samsung 950 Pro M.2 500GB
Samsung 950EVO 1TB
Seasonic Platinum-1000
Updated specs:
Asus Maximus IX Formula
Samsung 960 Pro 500GB
EKWB Custom loop;
EK-Supremacy EVO - Acetal
EK-FC1080 GTX full cover GPU block - Acetal
EK-CoolStream SE 480 (slim quad)
EK-CoolStream SE 240 (slim dual)
EK-Vardar F4-120ER Type P042
EK-HD PETG Tube (10/12mm)
EK-HDC Fitting (12mm)
EK-RES X3 100
EX-XRES 100 Revo D5 Acetal
​
I may decide to go for a full ATX board but I am very tempted to stick with mATX and using the extra space on the 'bottom' to mount a decent sized res.
I will approach coldzero for case parts to dress it all up. The plan is to have a quad radiator in the 'bottom', possibly another dual radiator in the front and a window on the top and side. Also, after recently building with hardline tubing and seeing how drastic the difference visualy is, I am going to do another hardline build. I have already got the EKWB Evo CPU block and full cover 1080 block.
First step is to take it all apart and clean it up, I'm not quite there yet...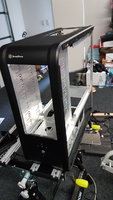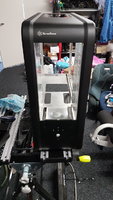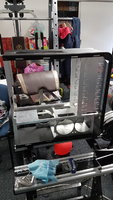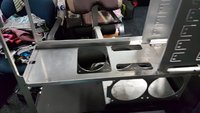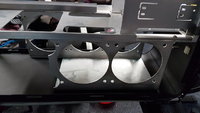 Last edited: