This is the first post I've made here for the S401 as I've been more active on the SFF network forums. My first venture into case design was the S400 which some here may remember. I actually posted my build thread on this forum before I discovered the SFF network forum. Being more directly related to SFF, I decided to keep my S401 build thread over there and after production started I'd post over here.
The S401 is a major update to the S400. I've received a lot of post-design feedback on the aesthetics and realized only too late just how controversial the hexagonal pattern was. Unfortunately I cannot change that design element now that I've contracted over 100 units to be produced. I've received all the orders from the fabrication shop and now am in the process of selling and shipping the units I've made. There is only a day or two backlog on shipping as I'm the sole proprietor and only employee, but I've managed to keep ahead of the orders quite well.
S400 [H]ardForum Thread
S401 Thread on SFF Forum
S401 Product Page
That said, let me start with the specs:
Case Specifications
Material: Galvenneal 0.04" thick, Stands: 0.128" thick
Dimensions (External): 357.124mm x 68.2244mm x 324.358mm (14.06" x 2.686" x 12.777")
Volume (External): 7.902L
Orientations supported: Vertical & Horizontal
Stands: Key-slotted with thumbscrews for easy removal
Compatibility Specifications
Mainboard support: mITX only***
CPU cooler height restriction: 52mm (58mm with optional spacers)
PSU support: SFX/SFX-L
Maximum GPU support: length 305mm, width 140mm, height dual slot (42mm)
Fan support: 3 - 60mm x 15mm fan mounting locations
Grille support:
Demciflex
filters supported (may require custom filter I spec for them)
Disk Configurations:
1. 4x2.5"
2. 2x3.5" *
3. 1x3.5" and 2x2.5" **
* Requires no dGPU installed
** Requires dGPU less than 200mm installed
*** Known incompatibilities:
a. Asus ROG Strix Z390-i (I just ordered one to test fit, but customers have had problems with this fitting the S401's mainboard standoffs.
b. Asus ROG Strix H370-i/B360i (Compatible if the IO cover is removed)
Included Hardware
Unibody Chassis
1 Vented Panel, 1 Solid Panel (backside of mainboard)
2 Removable Stands
Front Illuminated Power button (no reset button)
PCIe extender (Li-Heat Type A, 30cm)
Front mount USB (3.1A and Type C), Internal PSU (C14) extender with external inlet
assorted screws and mounting hardware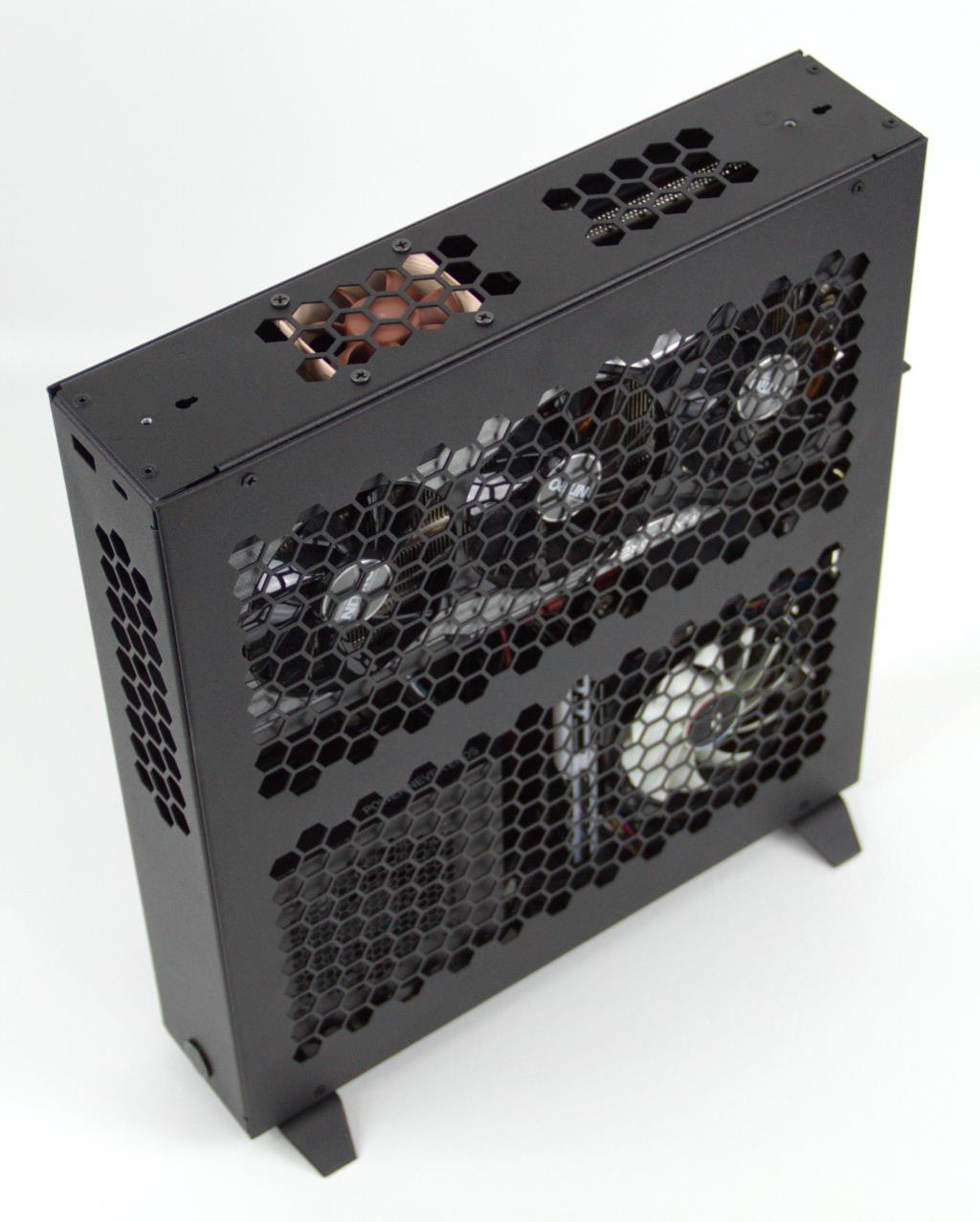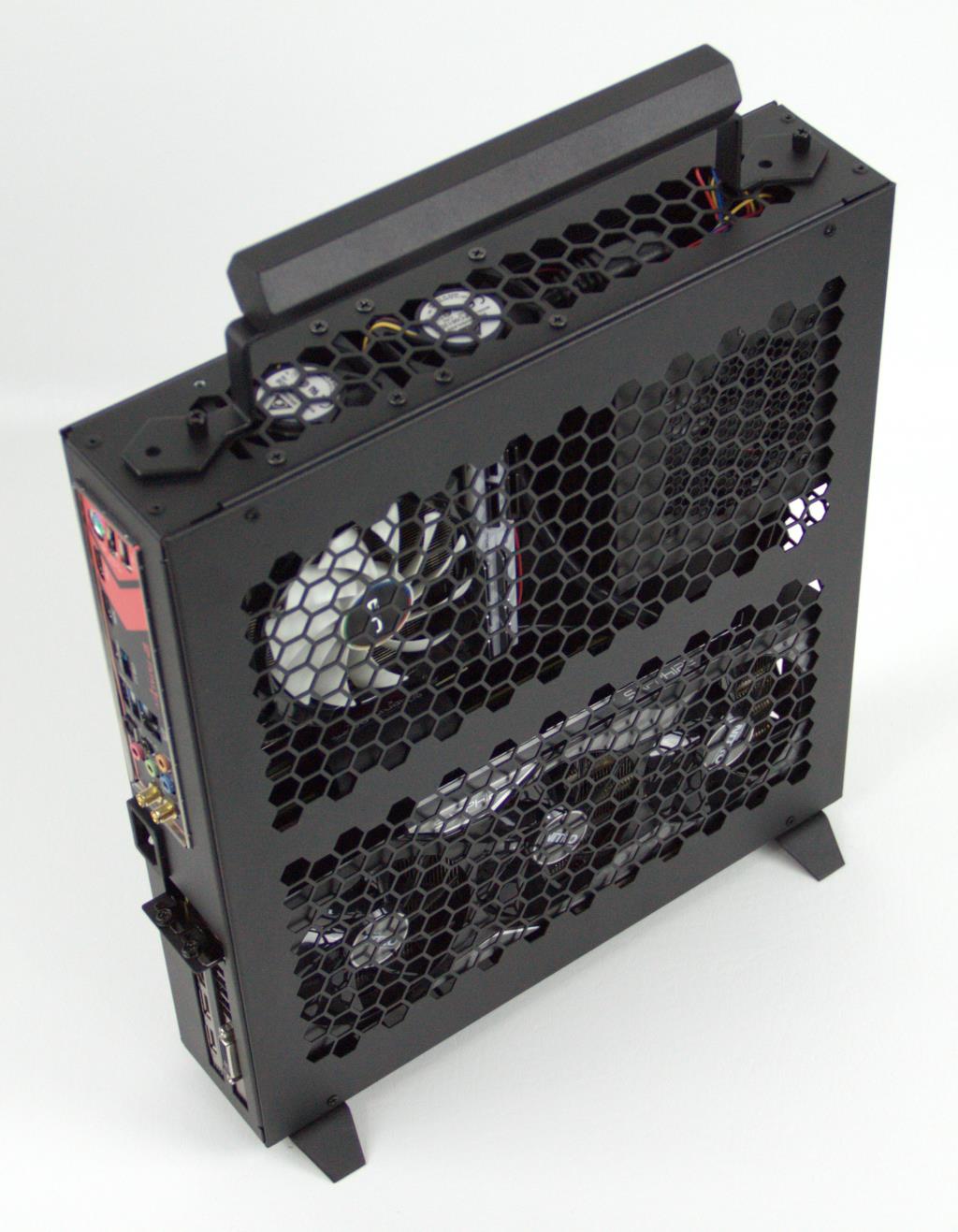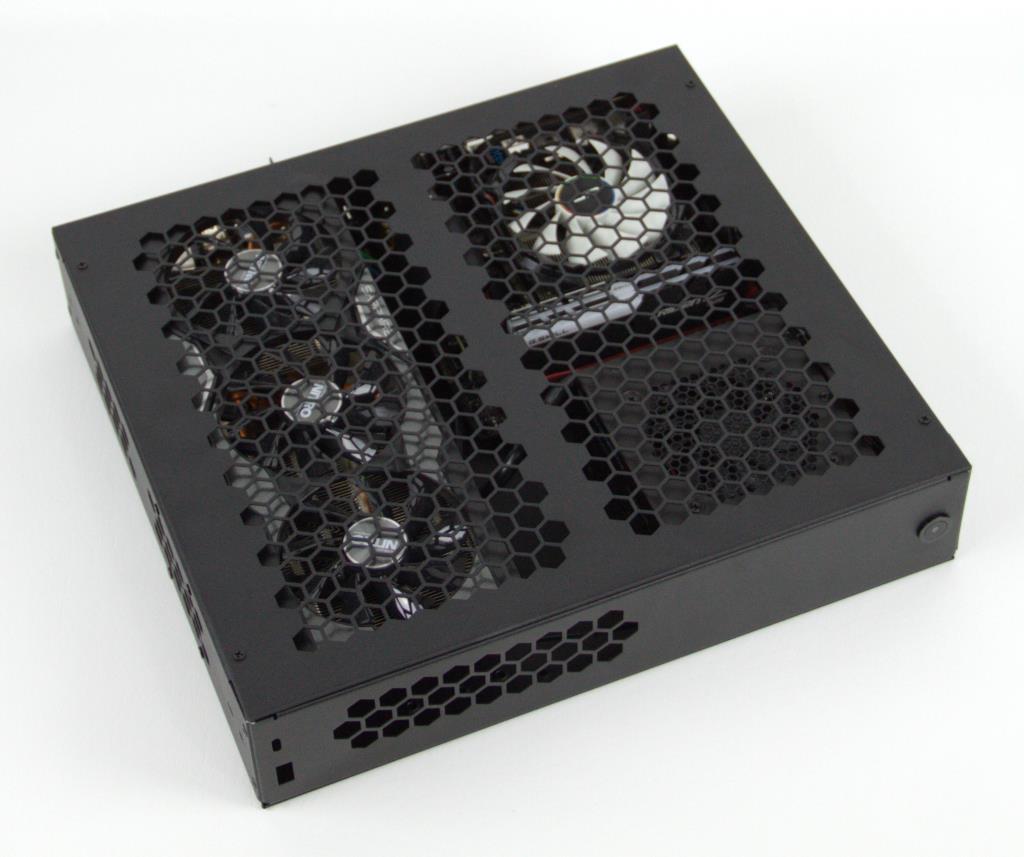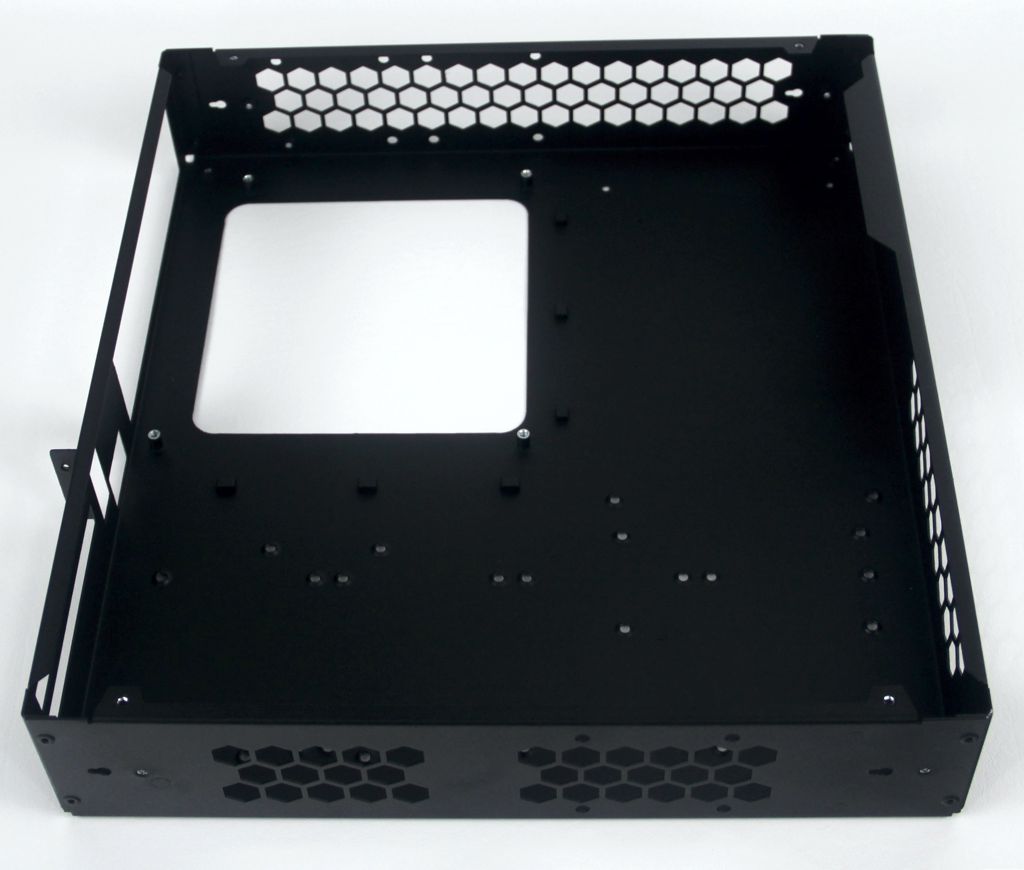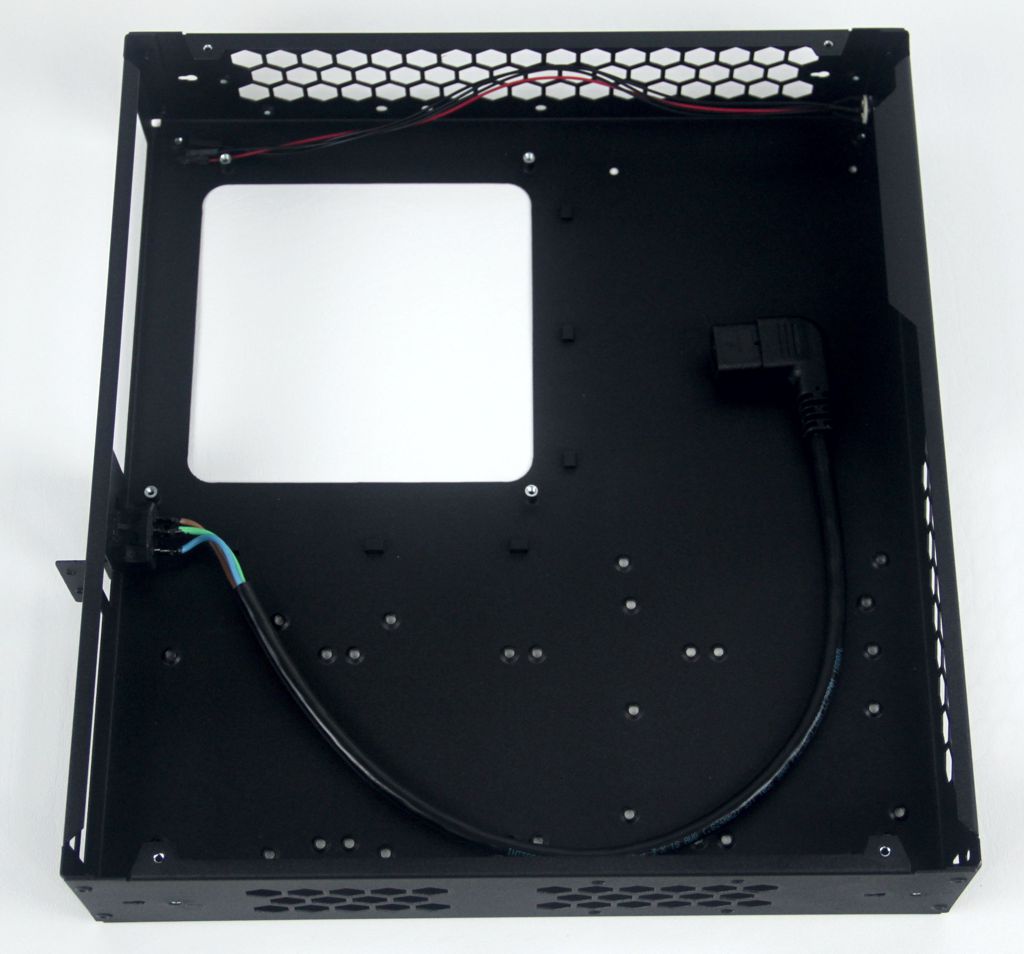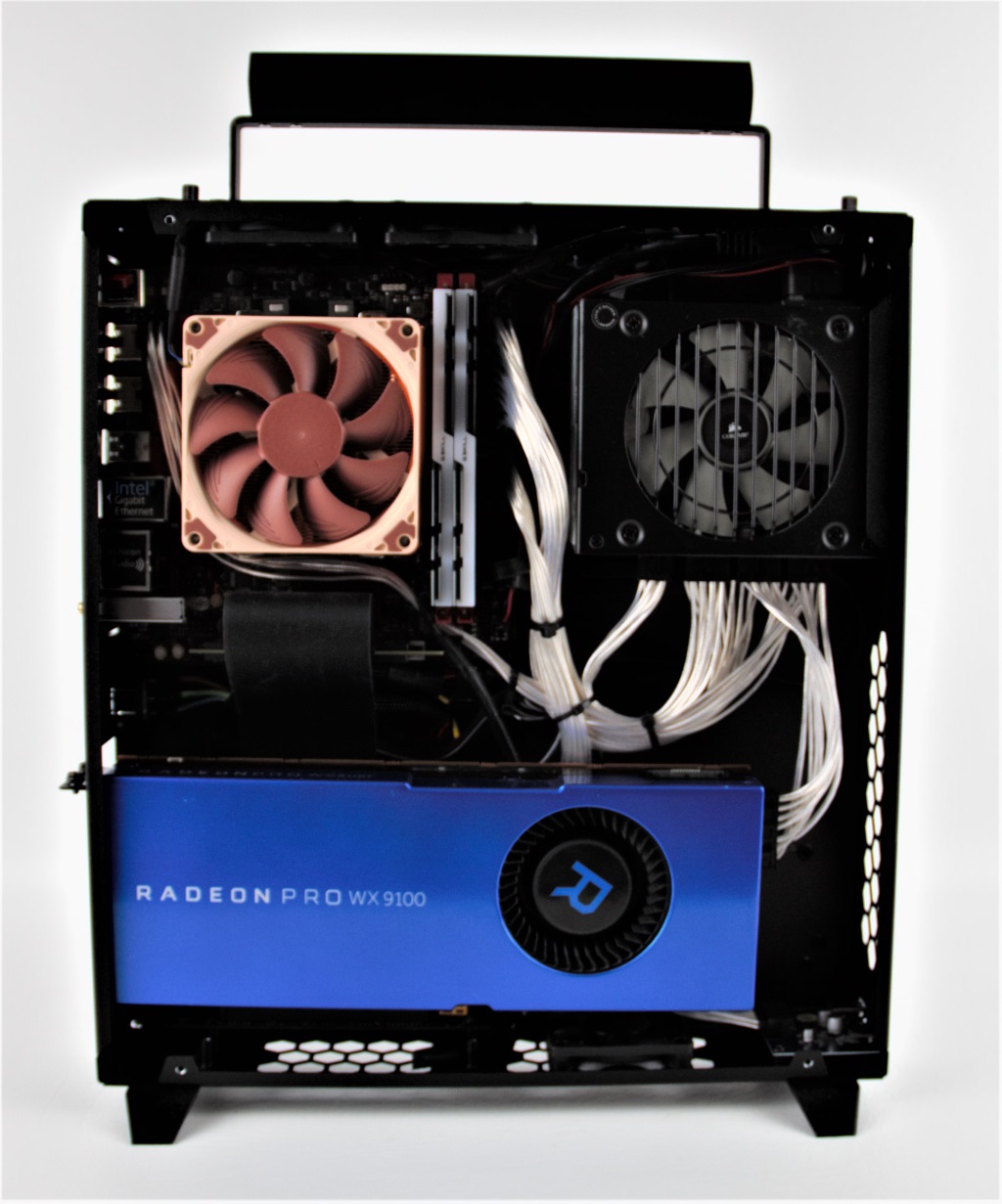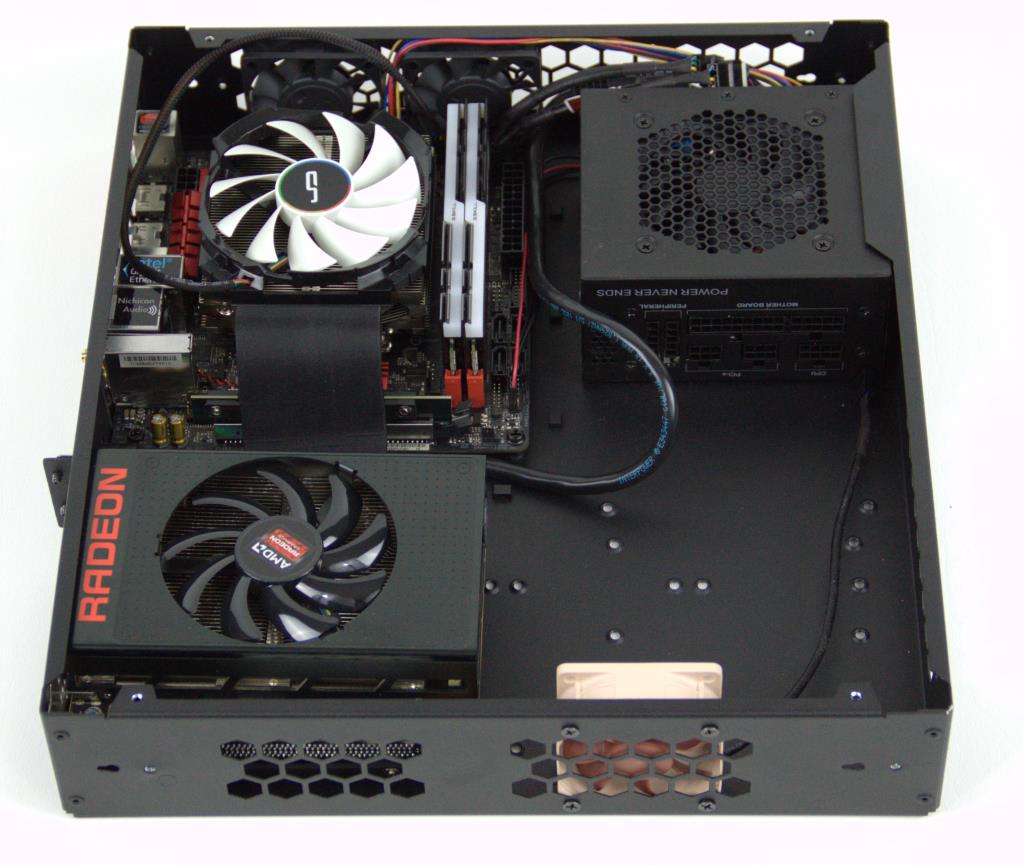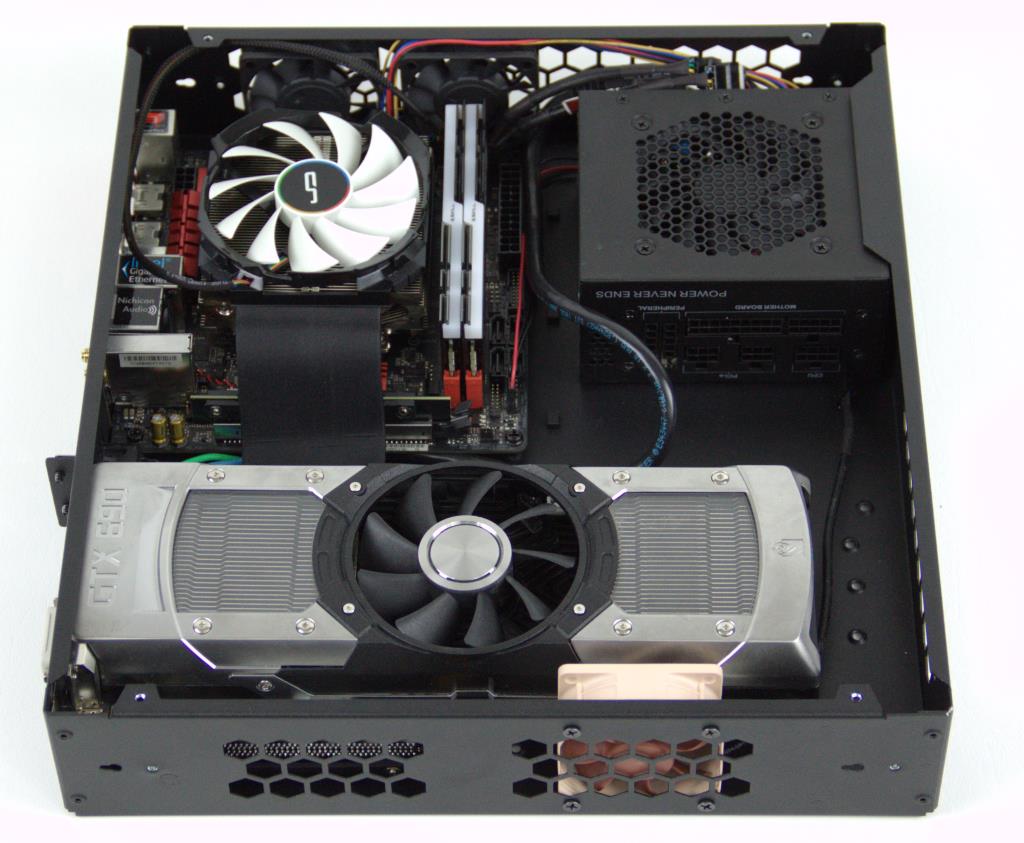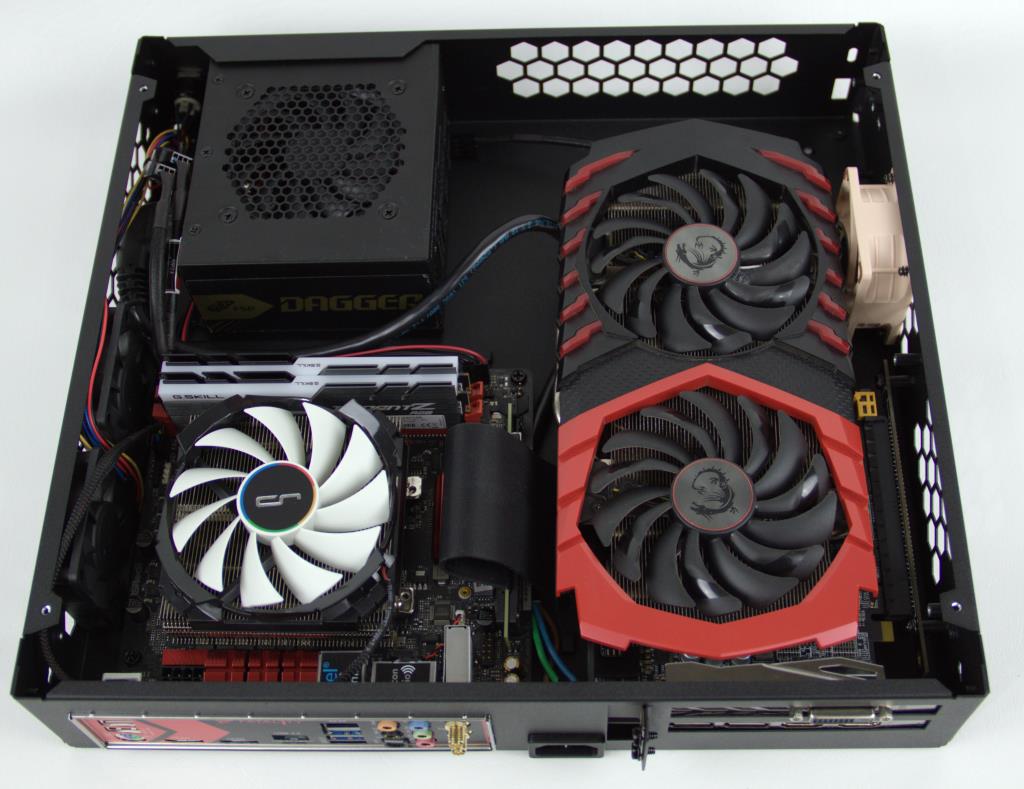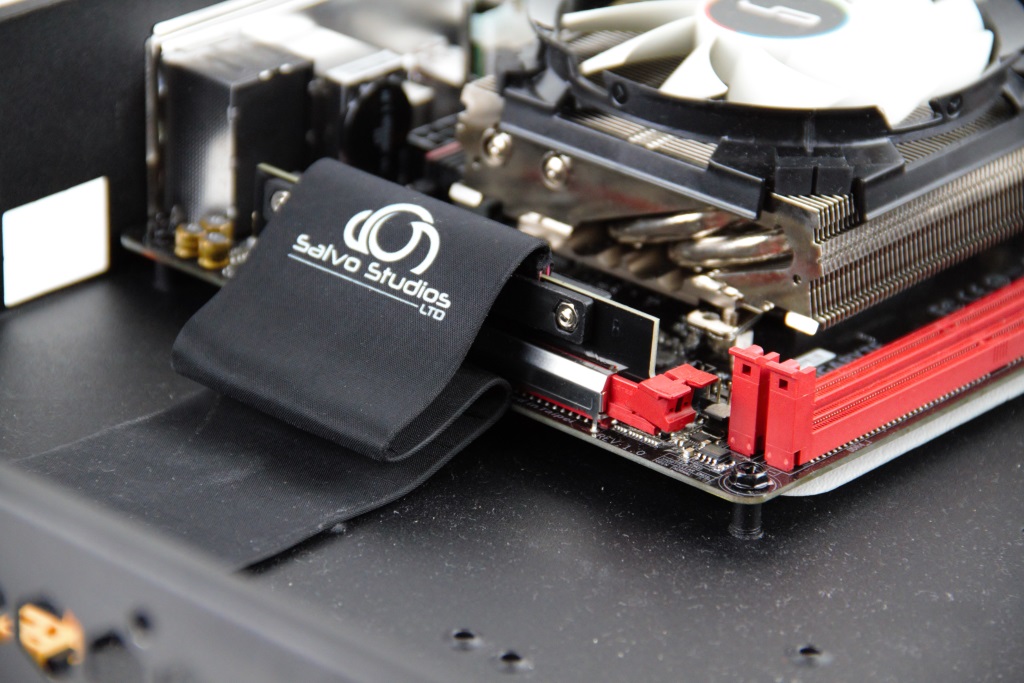 Review From SFF Network
My Build Thread
Console Size Comparison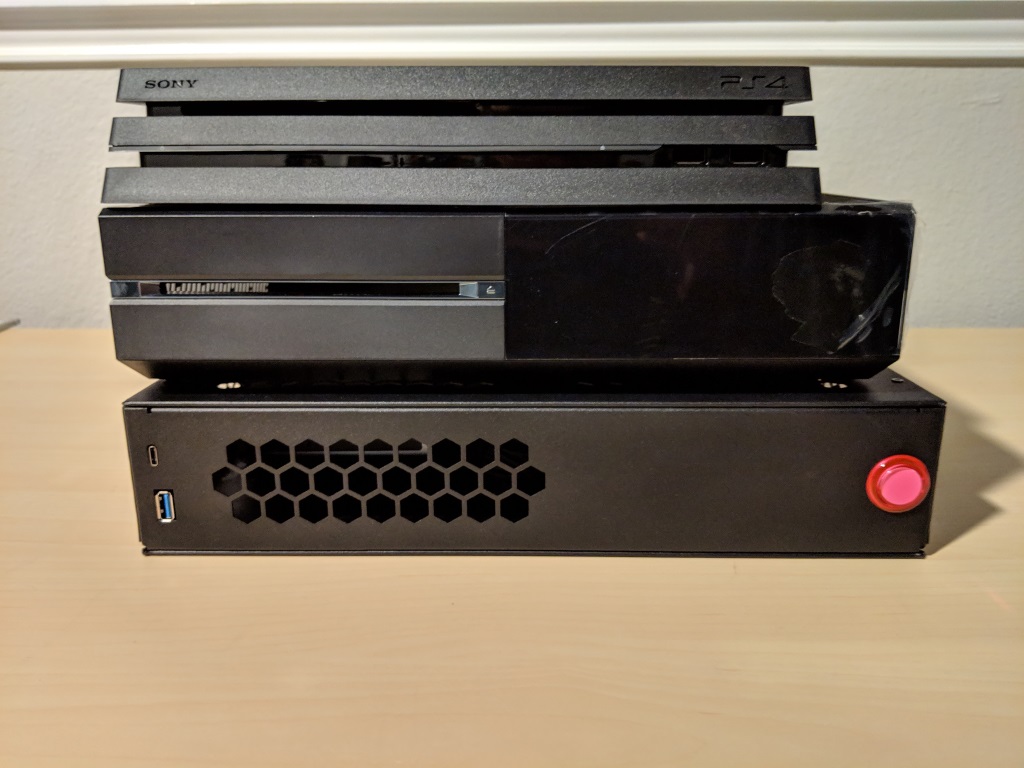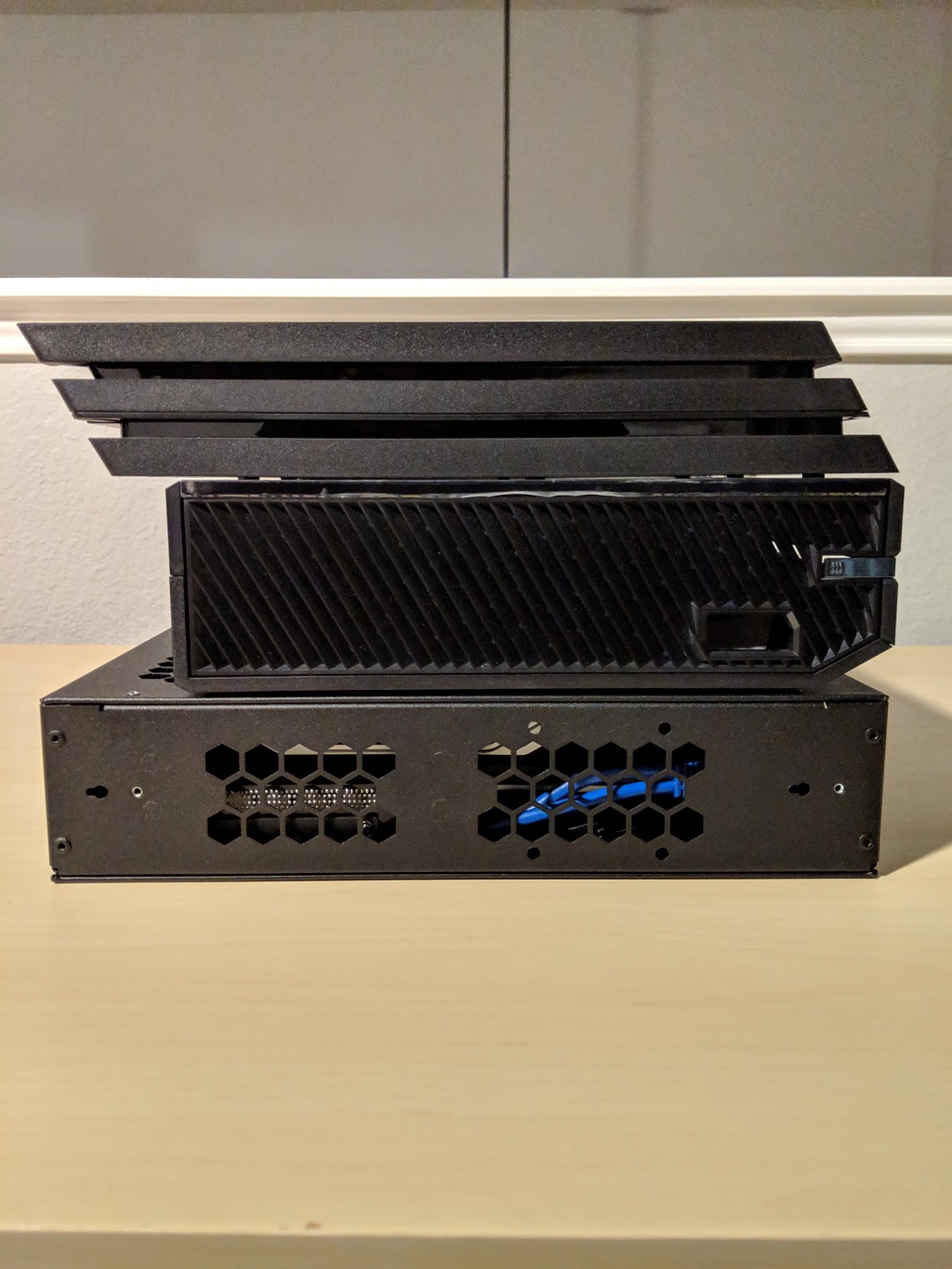 Optional Accessories
Disk Stackers
2.5" Disk Stackers (allows for up to 24 2.5" drives to be installed)*
3.5" Disk Stackers (allows for up to 4 3.5" drives to be installed)*
*GPU compatibility restricted based on configuration, the numbers shown are with no dGPU installed.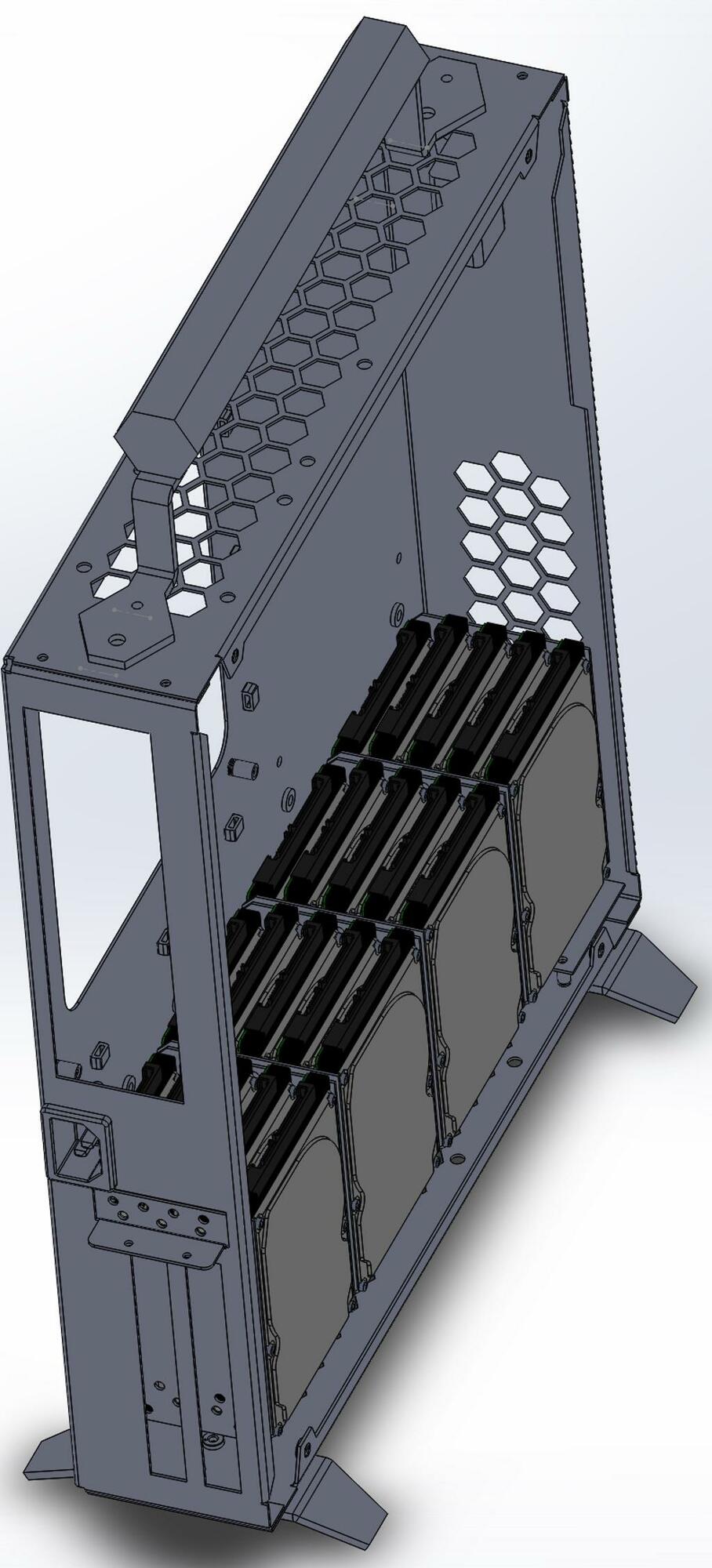 Removable Handle

Custom Demciflex Magnetic Filter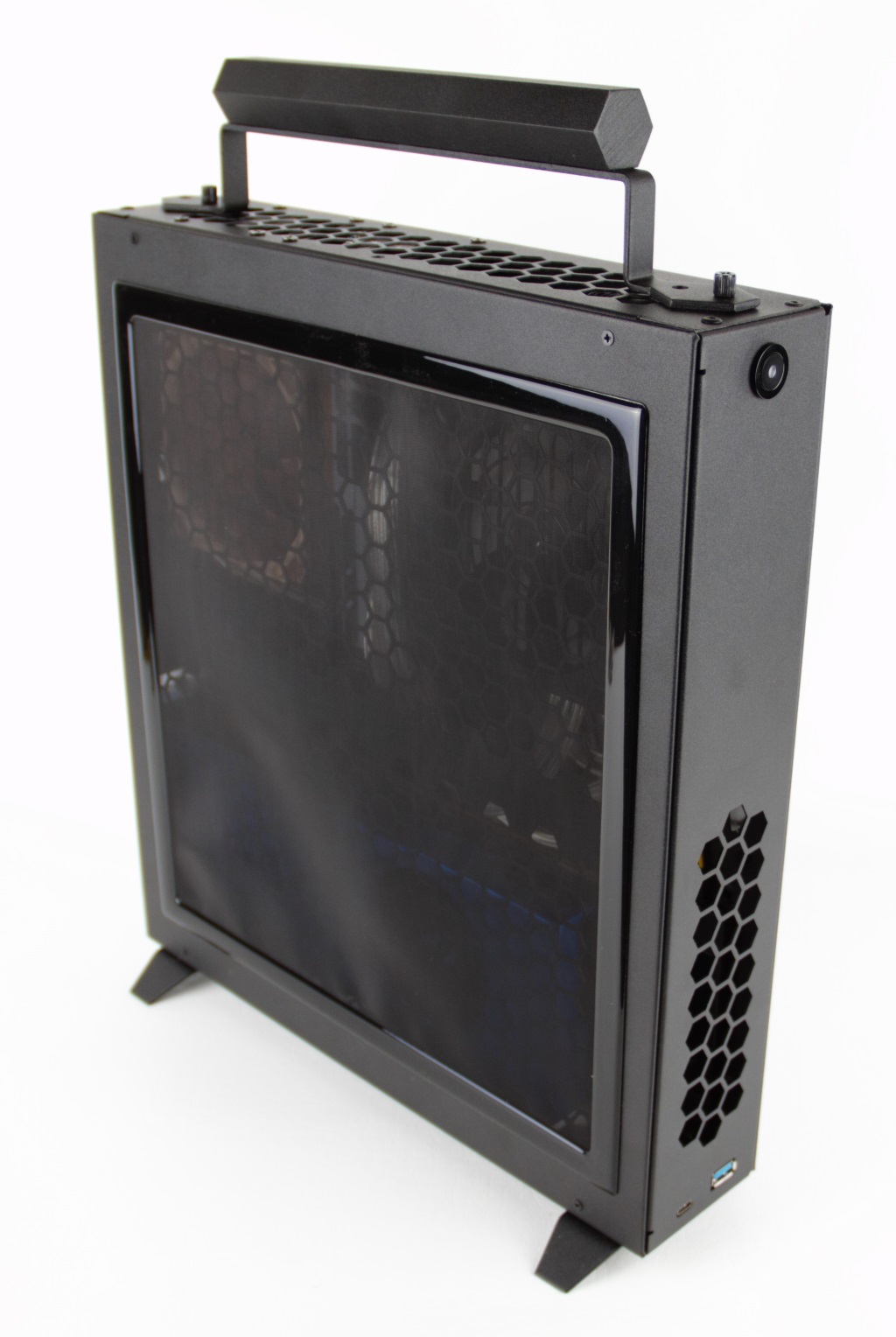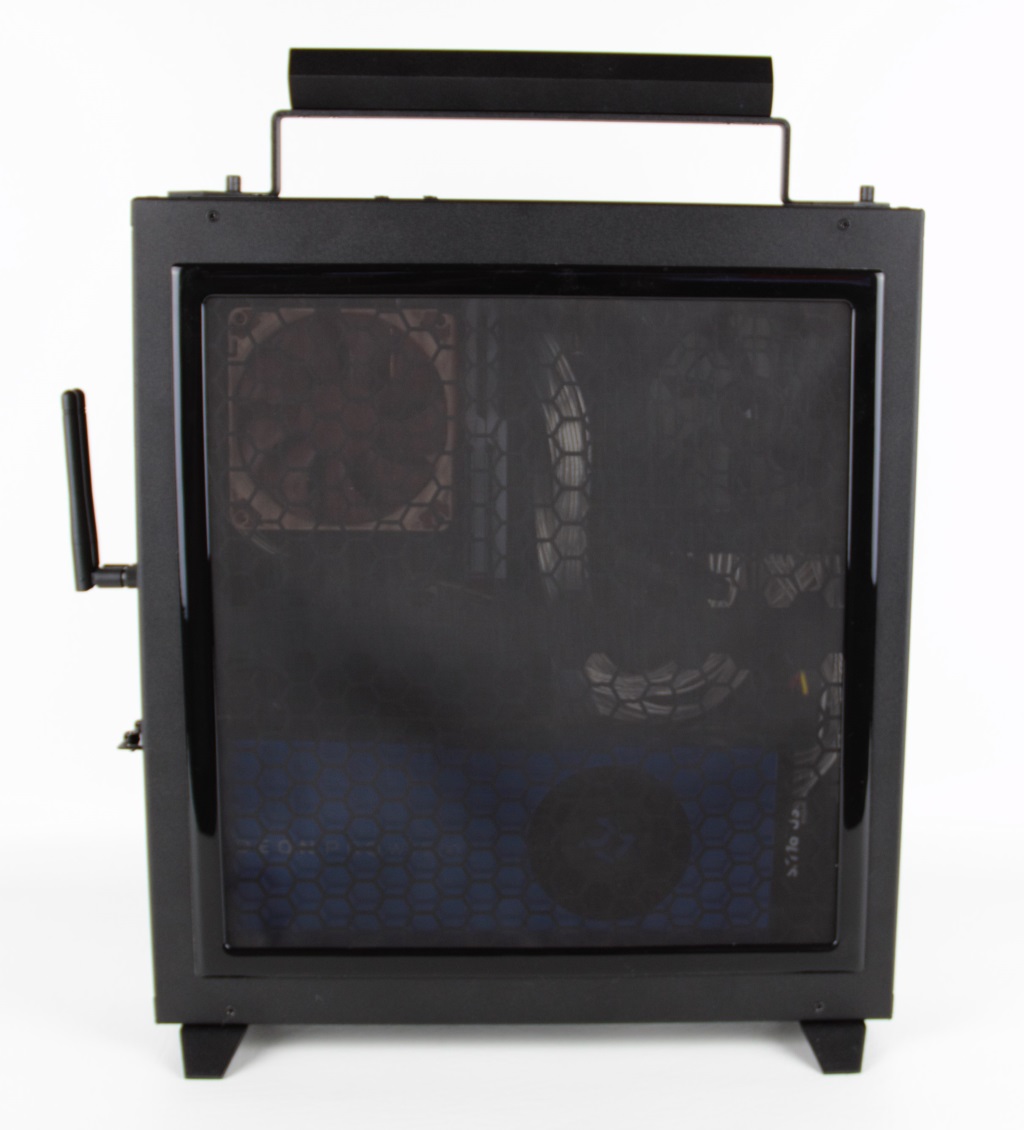 Panel Spacers
(adds 5.6mm clearance to each side)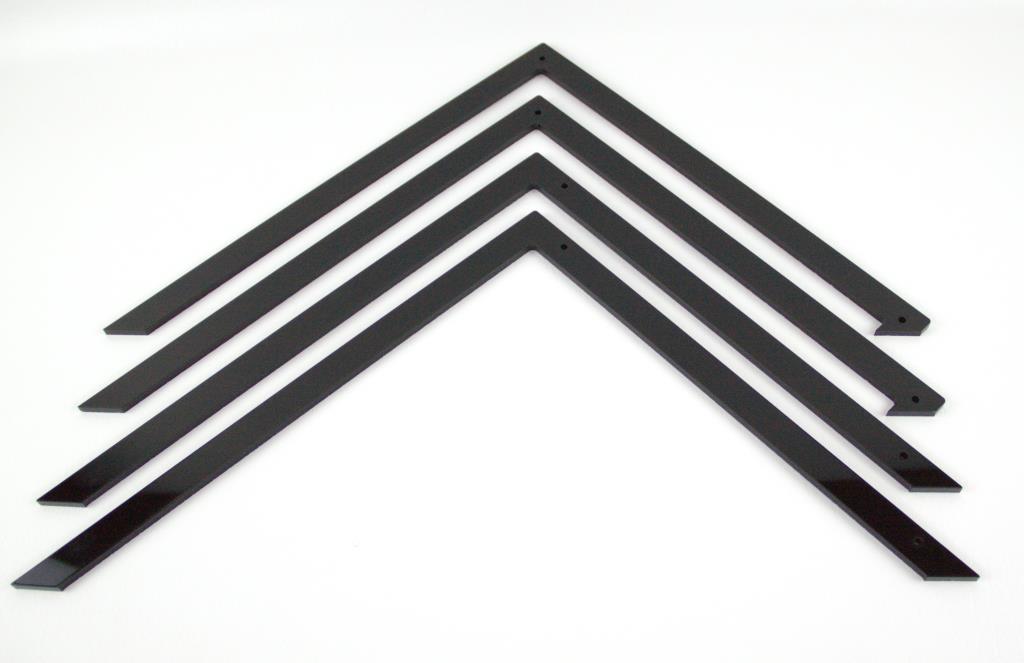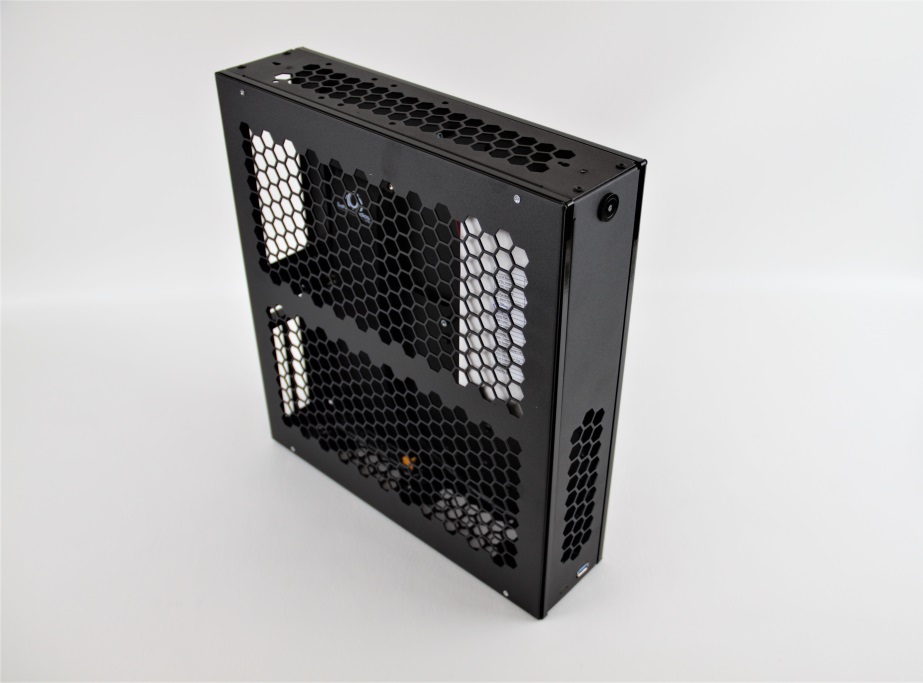 Acrylic Custom Side Panels
(laser cut, can etch custom images/logos on inside or outside)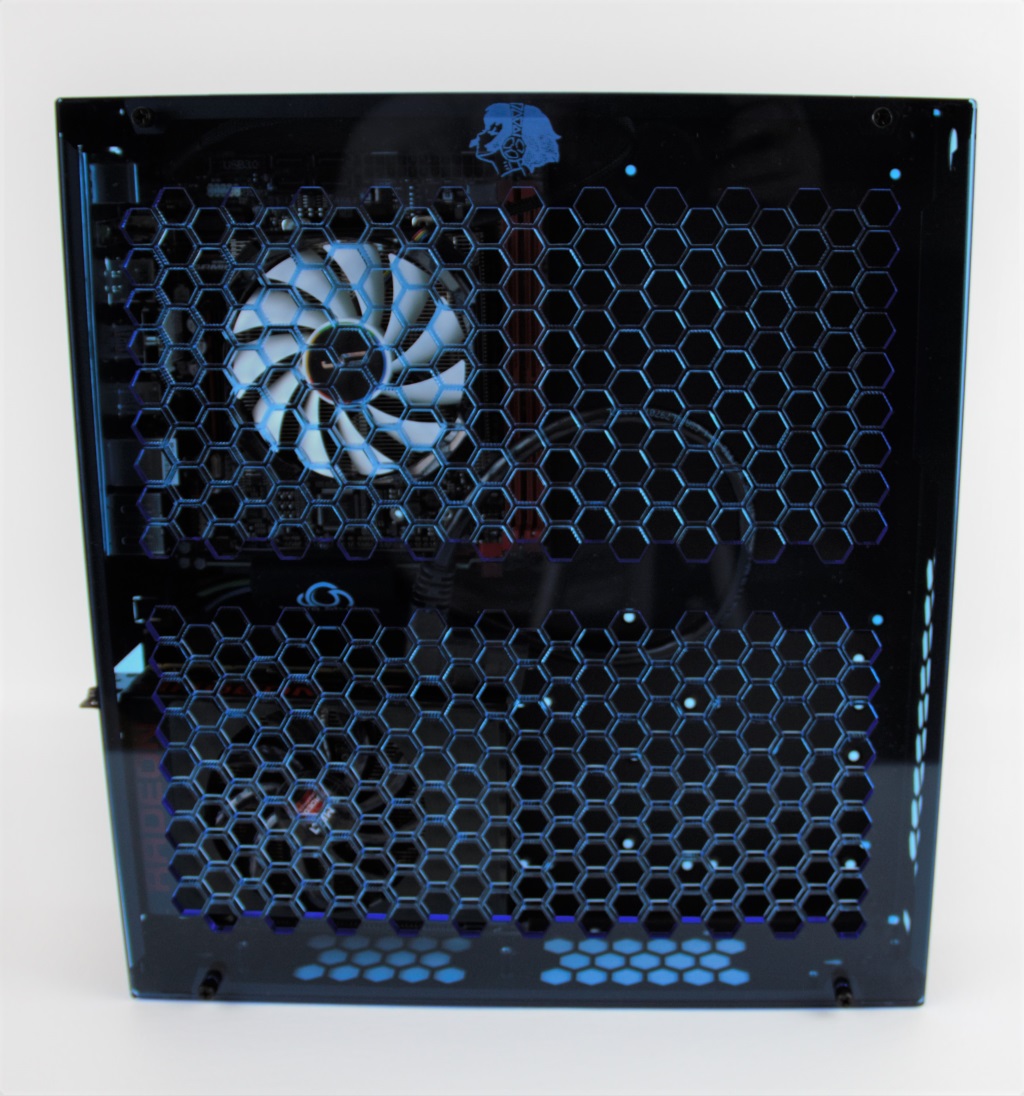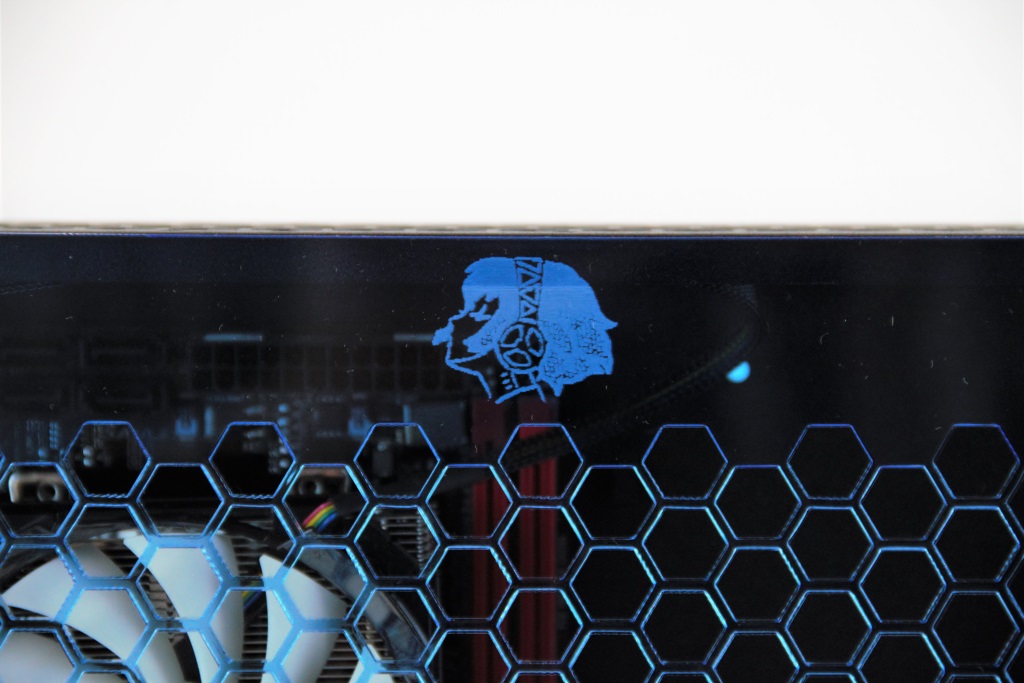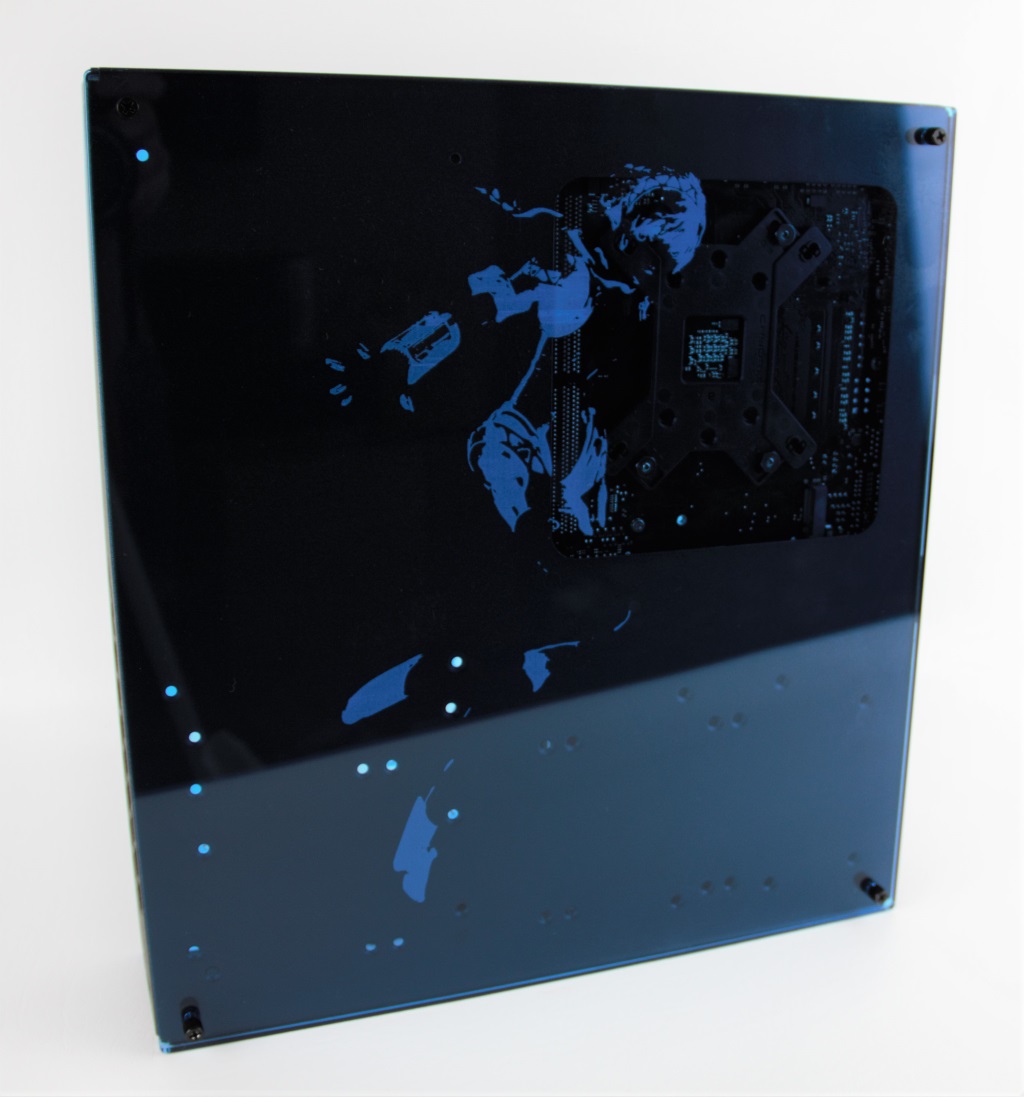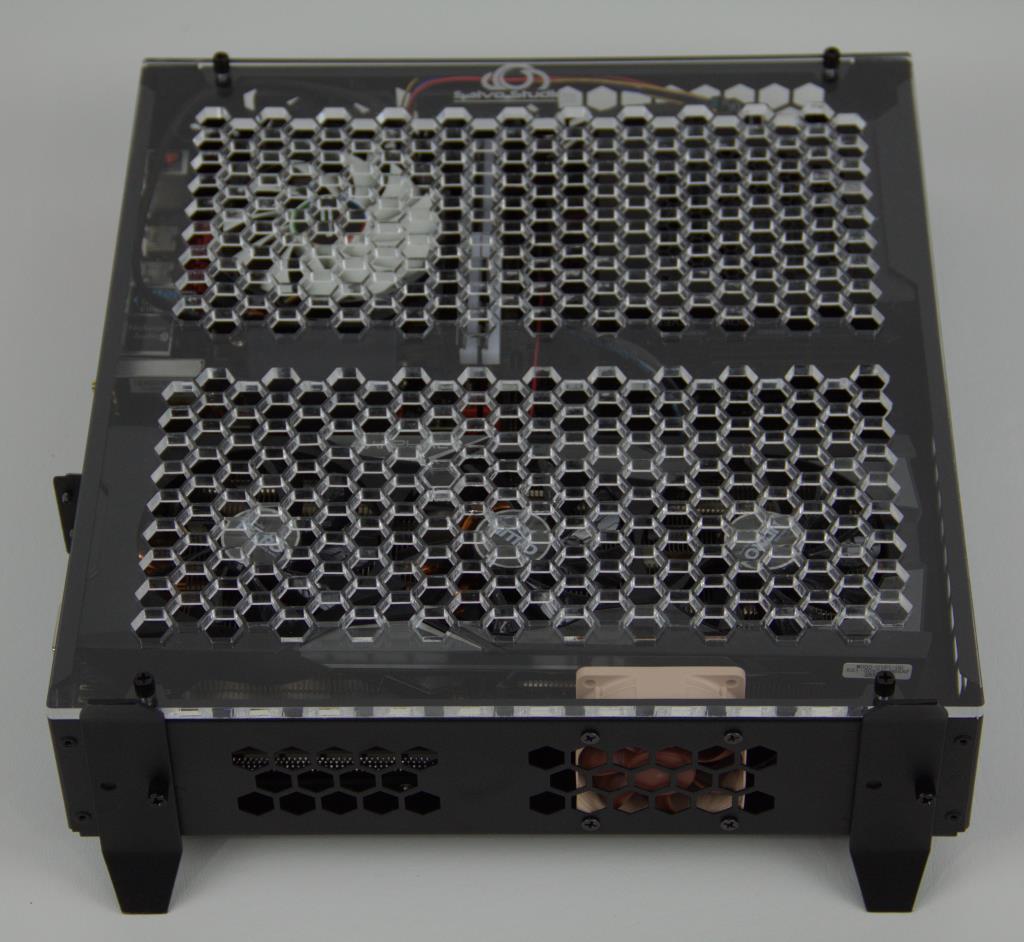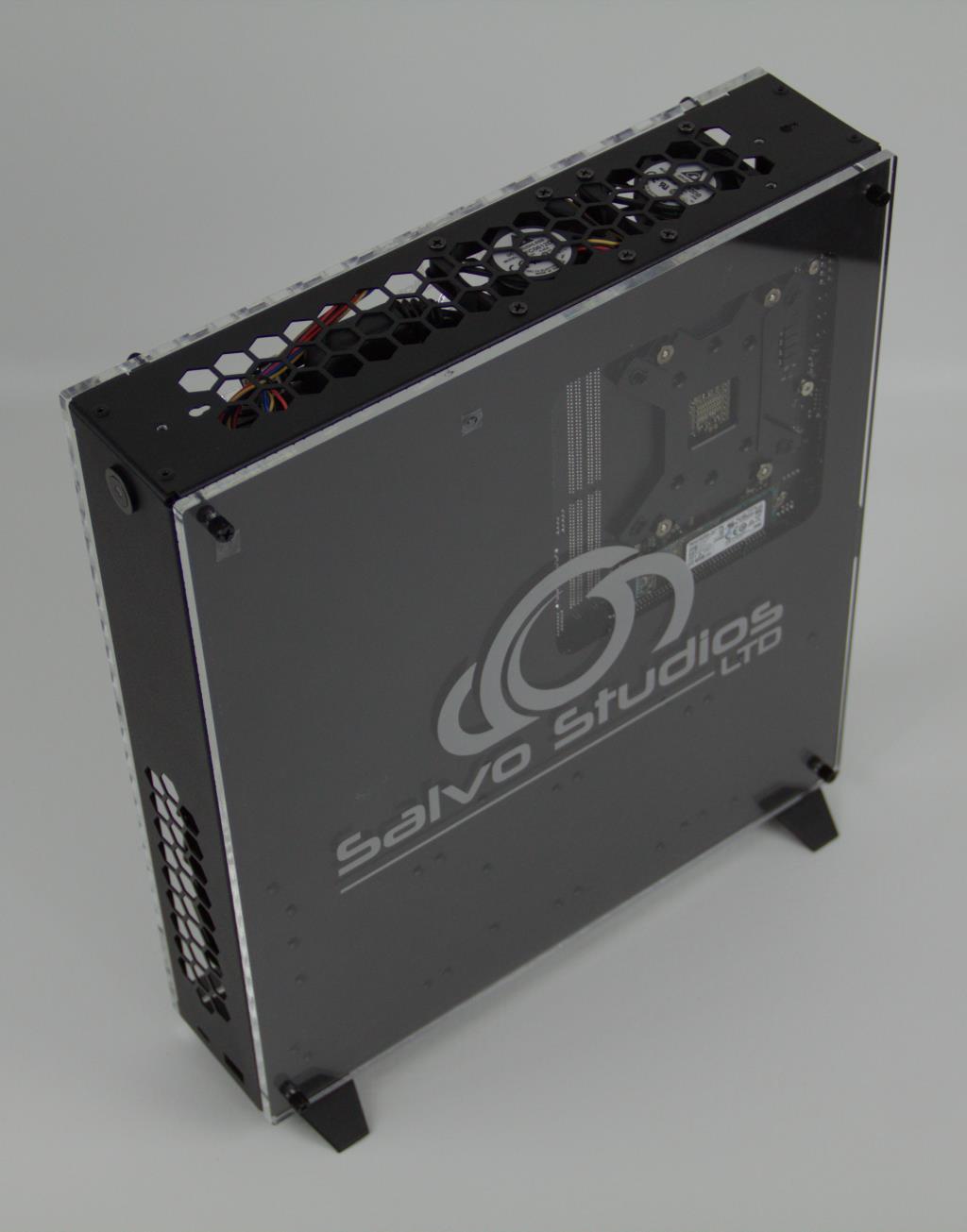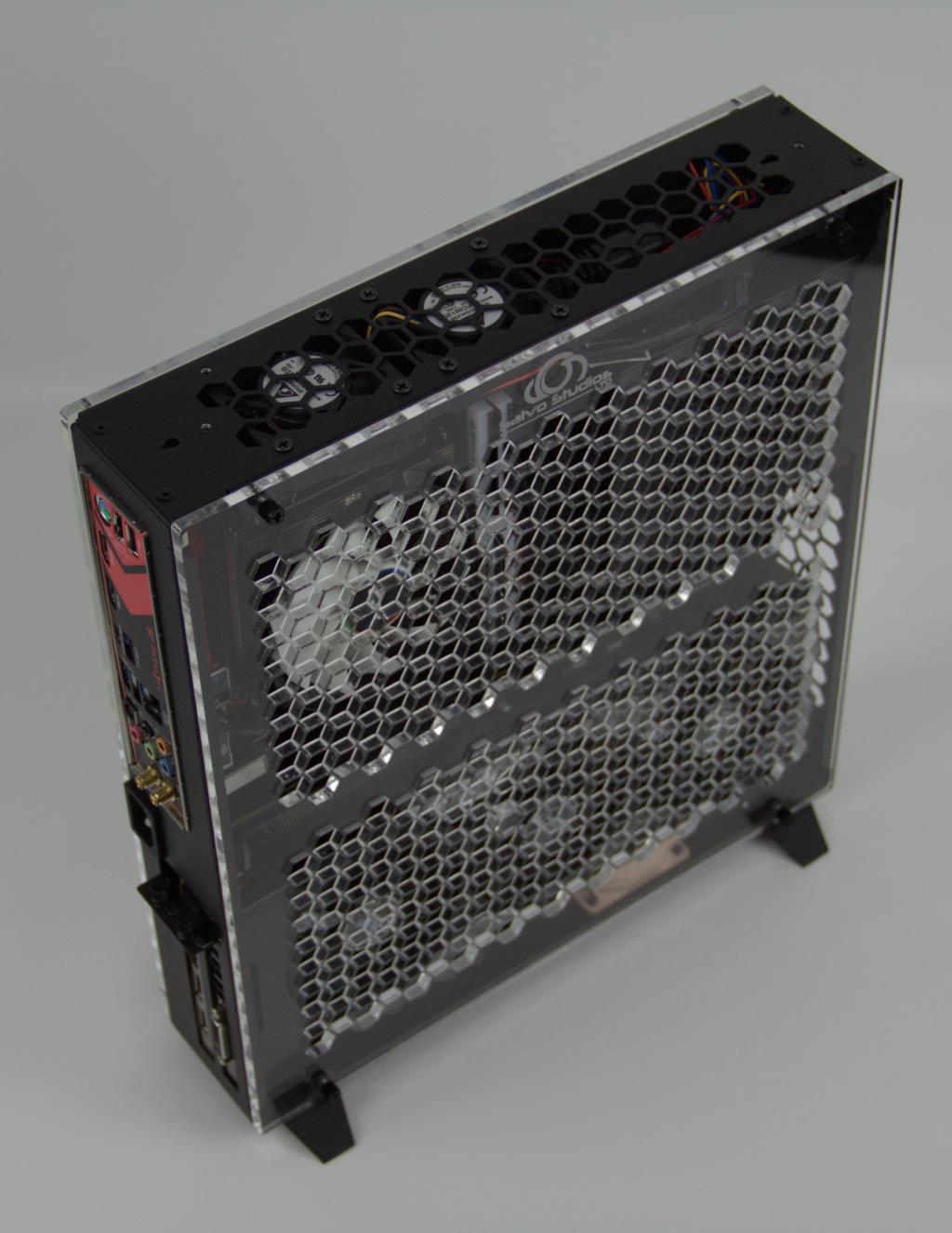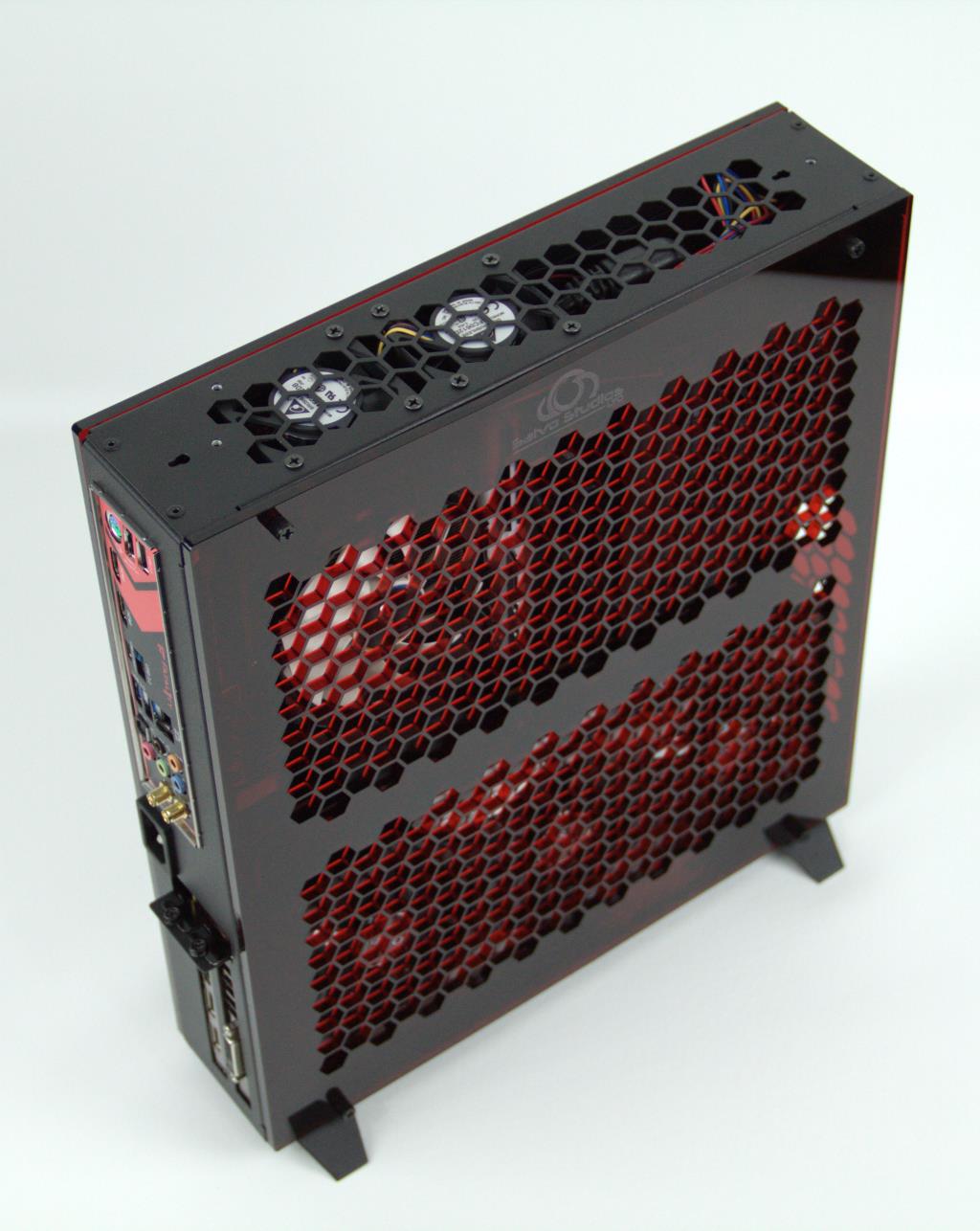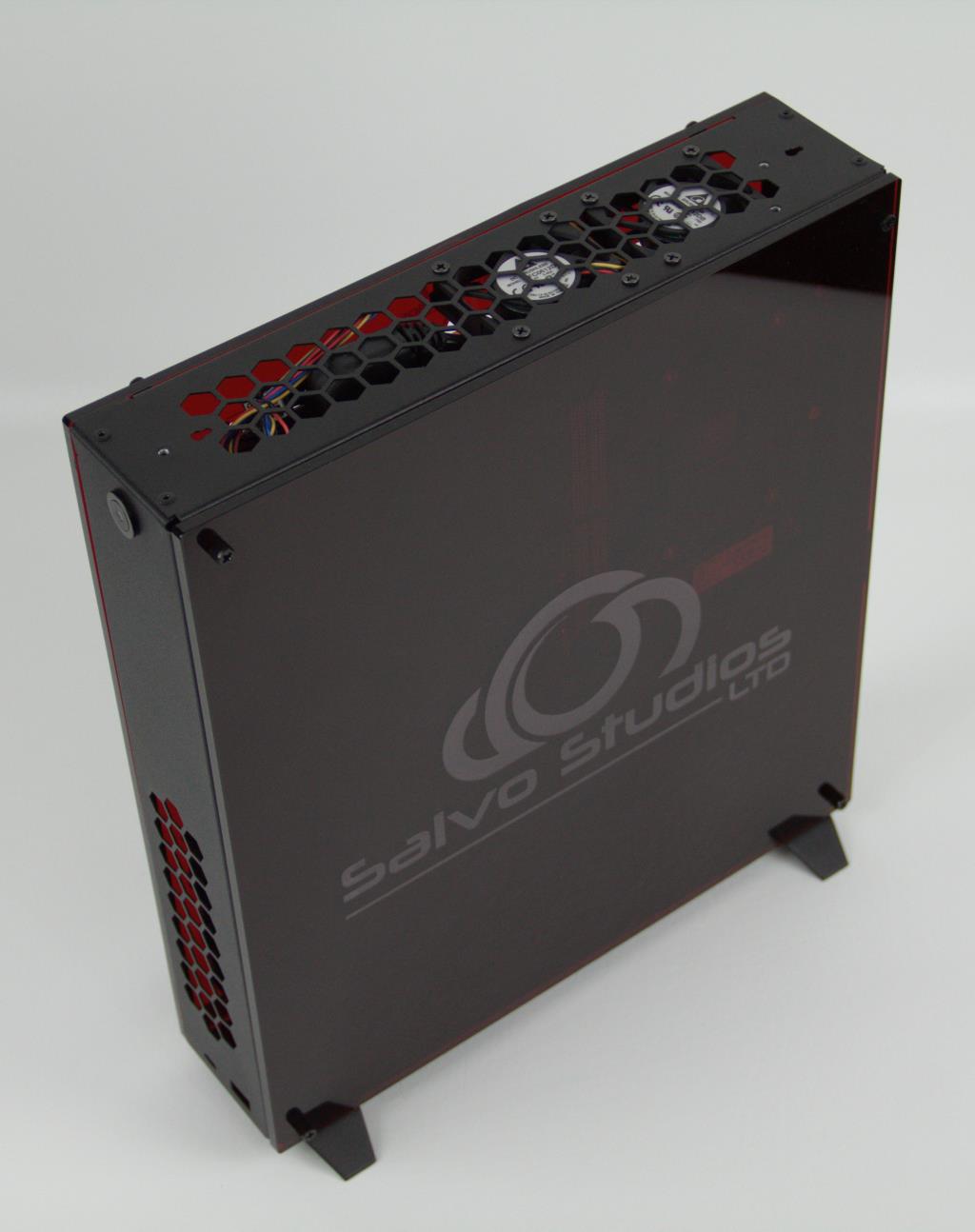 PSU Compatibility Information
Below is a compatibility matrix for SFX/SFX-L PSUs I collected for the S401 (this is also available on my website)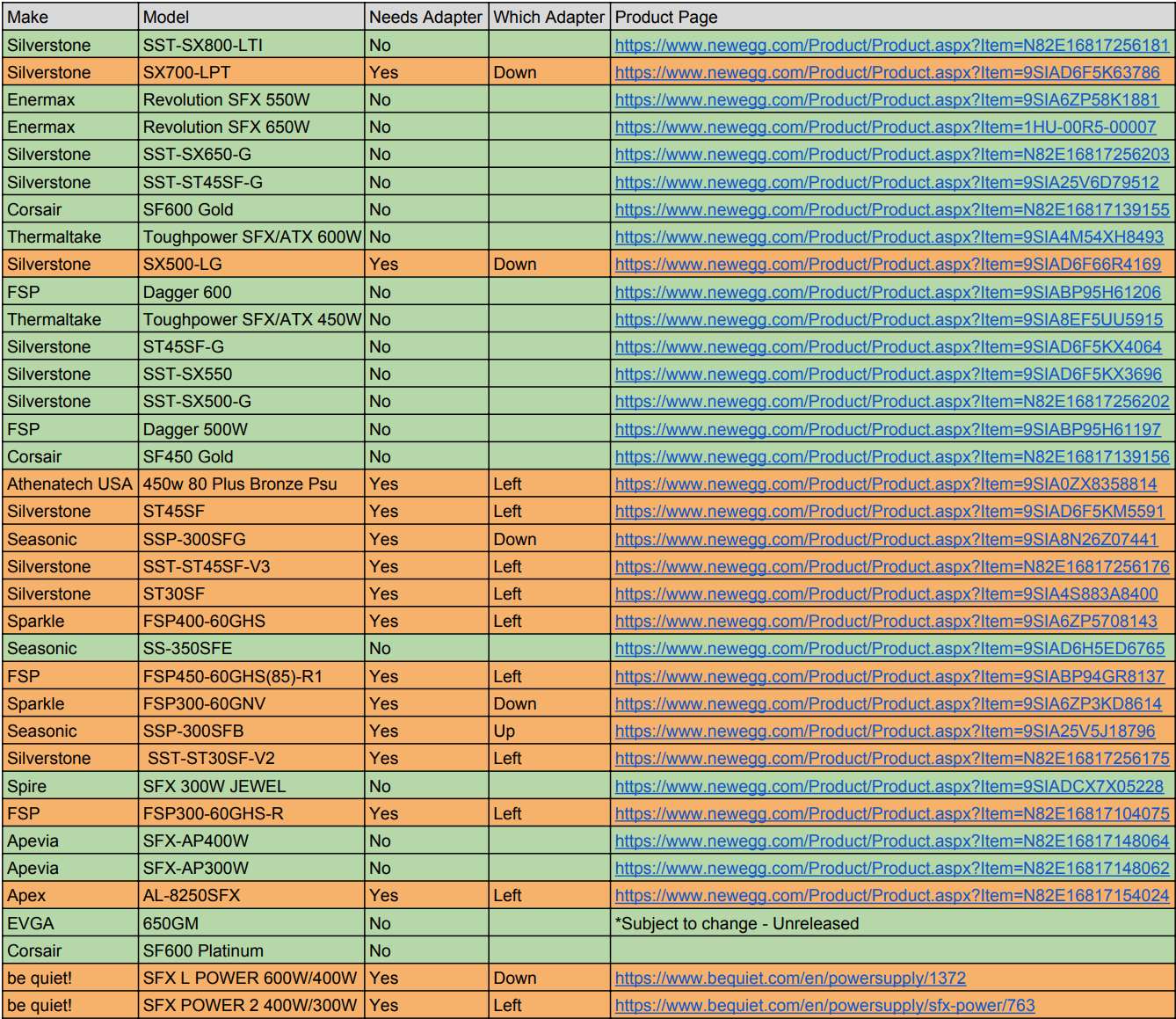 Ask any questions you may have. From now through December 31st there is a sale on the S401 (normally $165 + shipping, now $130 + shipping). Shipping to lower 48 states is a flat $20.
Last edited: