Joined

Oct 19, 2004
Messages

11,747
I am going to model this backlit speaker layout in my home theater:
I'm soliciting ideas on how best to get this done. Making sure I'm not missing any cool features or ways to make this better or easier.
I bought 13 JBL CBT 70j-1 speakers (the same speakers pictured above) for a 9.1.4 Dolby Atmos setup.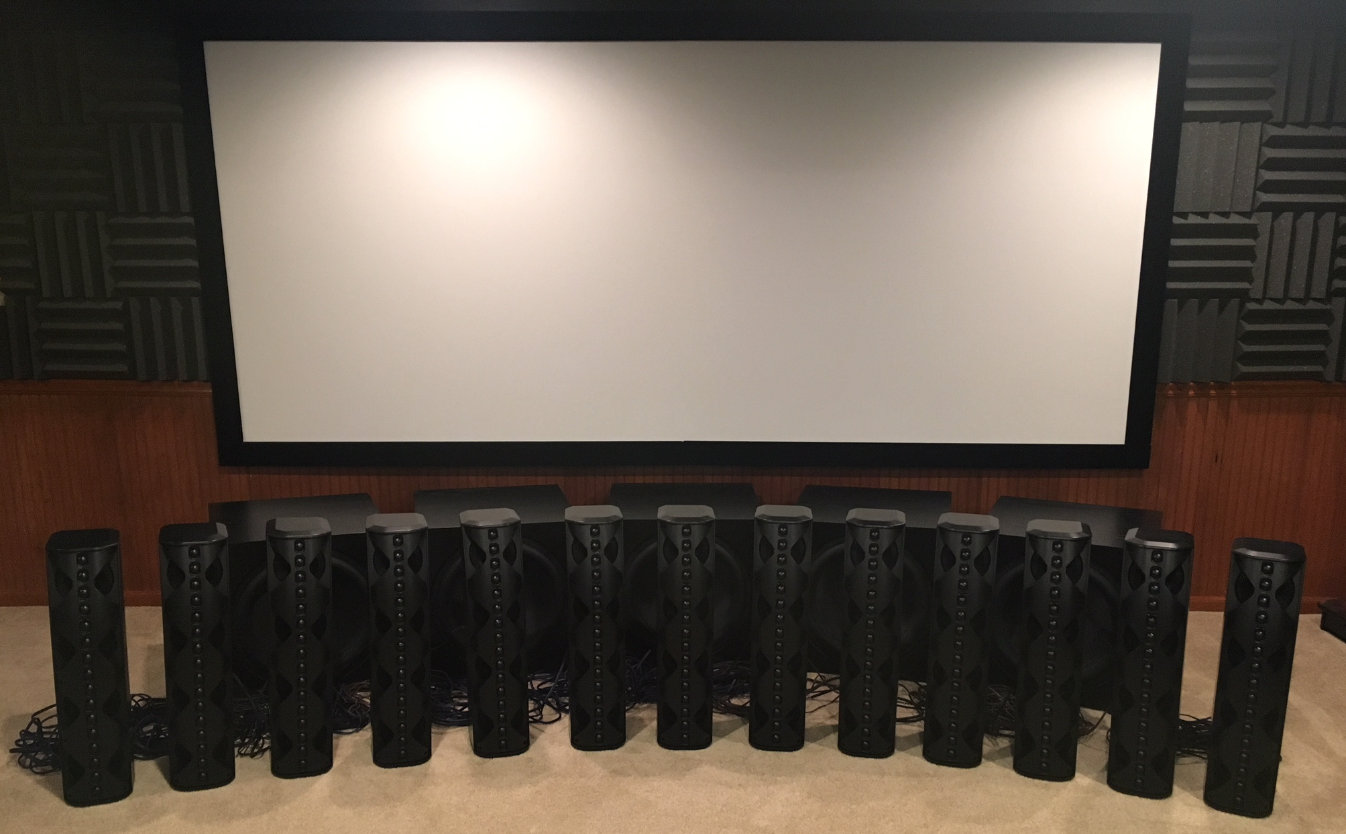 I did a proof of concept last night that turned out really good, IMO.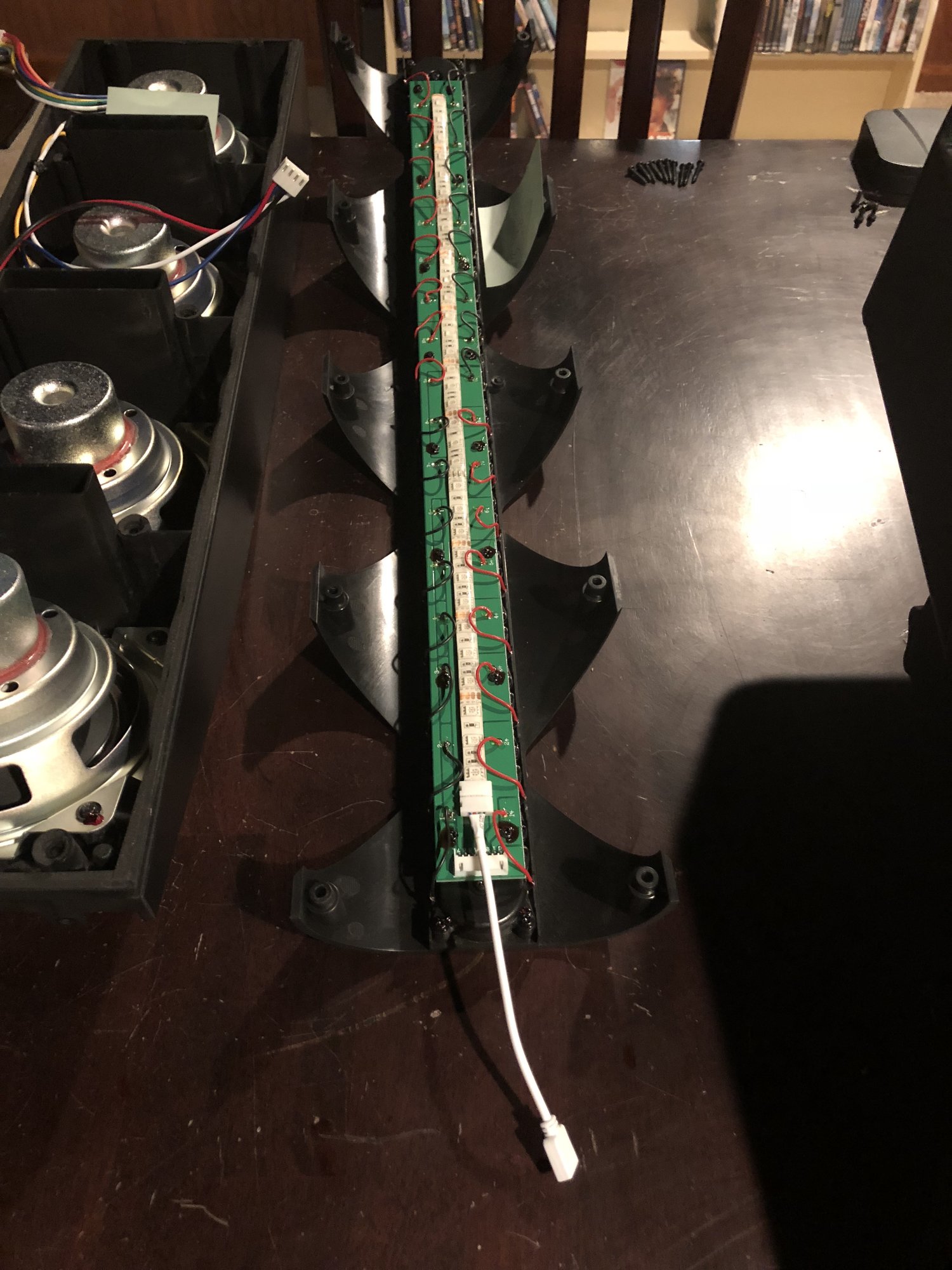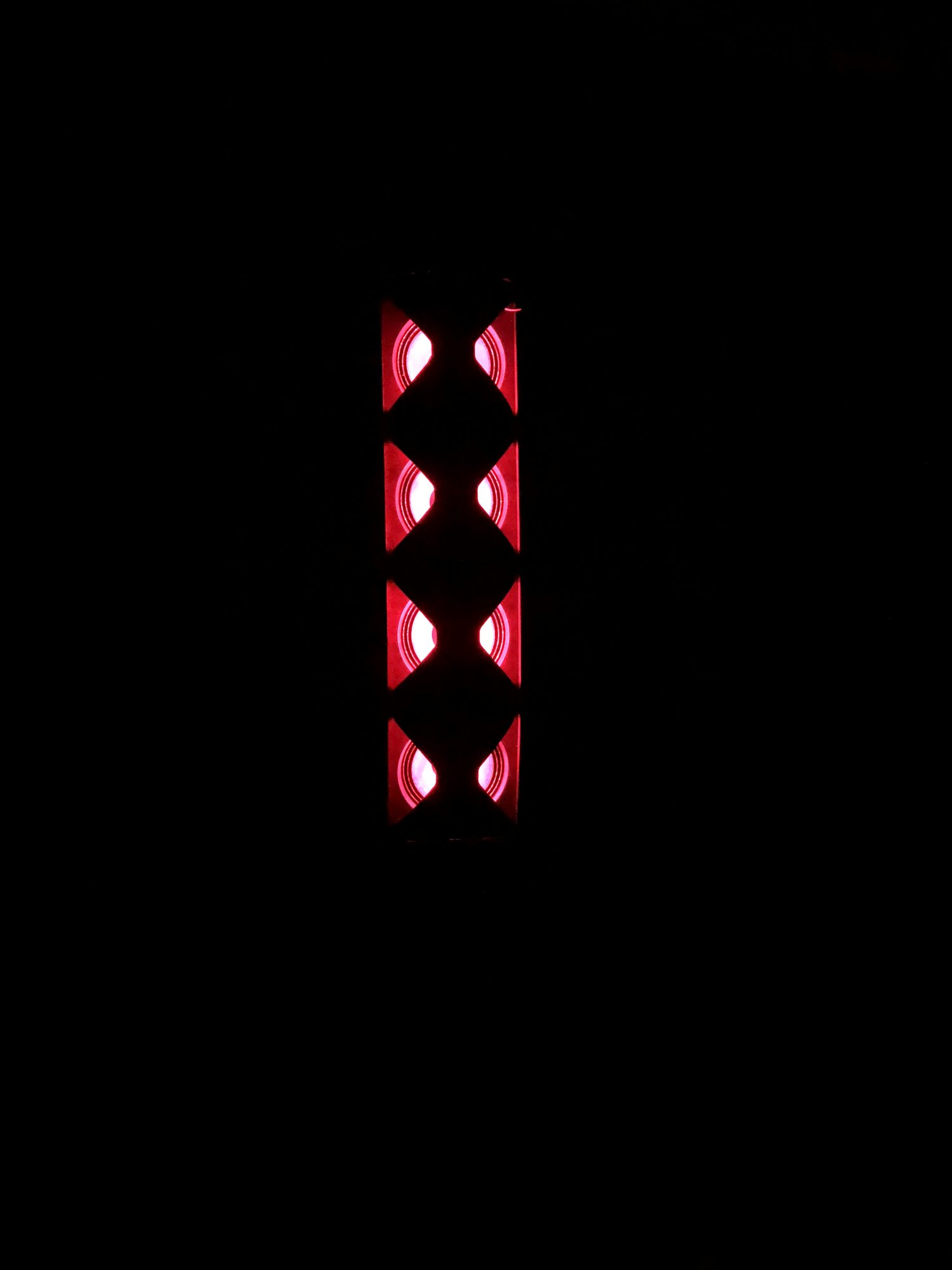 To repeat this 13 times I need 22" of LED light per speaker. That is 22" x 13 = 286"
286" / 12 = 24' of LED lighting.
I'm considering using what I just tried which is RGB 5050 (300). Most of the controllers are only rated for 5M or 16', so I'll have to look specifically for a controller that's rated for 10M or 32'. I'd prefer using a controller that has music sync, selectable colors, and at power on turns back to the last setting used (so I'm not constantly turning on the controller to disco light). Amazon Alexa control is a bonus, Phone control would be acceptable, Infrared control would be acceptable.
Any specific RGB controllers you'd recommend me evaluate?
I was considering wiring a control distribution block/amp with four connectors and wiring all 13 speakers to the control block directly vs. daisy chaining all the speakers' LEDs. I think this would eliminate potential voltage drop by the end of the run (and subsequent color change or dimming) and also ease troubleshooting should one wire fail.
Any ideas for a control/distribution block?
As to the extension cords - it looks like there is RGB 4 wire extensions available on amazon for about $8 for 30 feet. While that's tolerable, I have tons of phone cord sitting in boxes and I wonder if 4 wire phone cord would work as extension cable? If a 16' cord is 60 watts, than a 2' cord should be 7.5 watts. 7.5 watts shouldn't require a very thick gauge wire at all? I'll probably need as much as 40 feet.
Anything else I should be considering in this project?
---------------------------------------------------------------
DONE! -
More info on speakers
https://www.audiosciencereview.com/...eakers-in-commercial-project.310/#post-435727
100% brightness red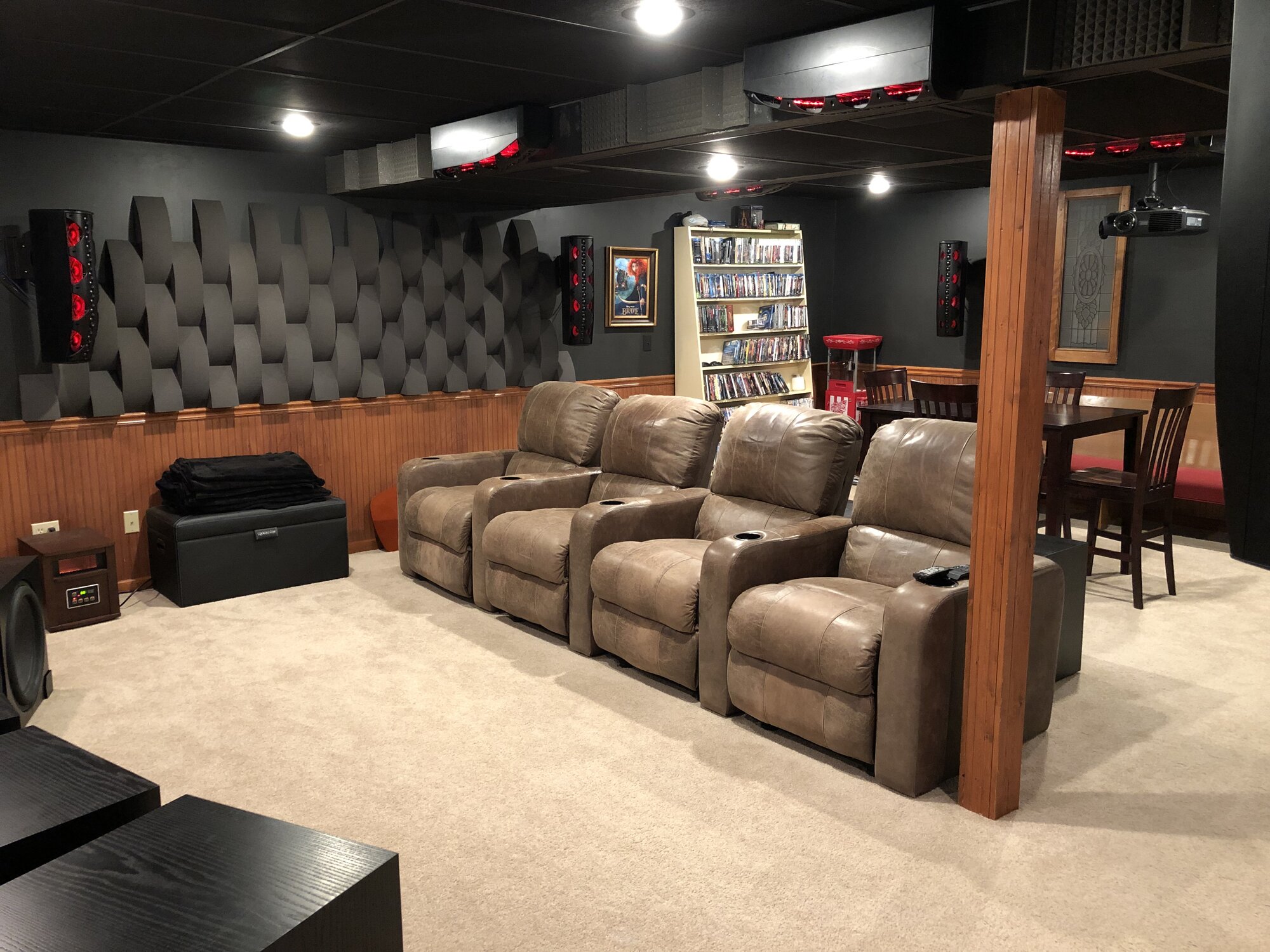 Here's the main stuff I recommend:
RGB Kit:
https://www.amazon.com/gp/product/B07FTMBXJL/ref=ppx_yo_dt_b_search_asin_title?ie=UTF8&psc=1

This controller works great! It has 32 feet of RGB lighting, power supply, a bunch of connector, RF remote (NOT IR), and is an all in one kit. Looks like the price came down too. It's now $40.

You may want this 4 wire cable for your runs:
https://www.amazon.com/gp/product/B00FCW0U74/ref=ppx_yo_dt_b_search_asin_title?ie=UTF8&psc=1

And you will ABSOLUTELY want these connectors: They'll save you hours!
https://www.amazon.com/gp/product/B01M0J7X9B/ref=ppx_yo_dt_b_search_asin_title?ie=UTF8&psc=1
Last edited: