Joined

Nov 10, 2011
Messages

97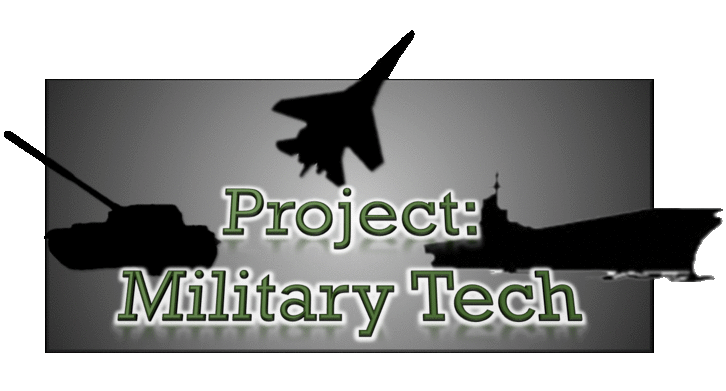 ** WARNING: This build log, like all the others will take some time because I'm poor
but with the help of sponsors we will quicken this up. More sponsors = quicker build :thumb:
Good Afternoon my fellow modding enthusiasts,
So I have tossed around the idea of doing a US Military themed mod and build, then doing a raffle drawing locally charging a small fee for the tickets. The winner would win the build and the proceeds raised from the raffle would be split between the local Veterans of Foreign Wars posts. I know I won't have any problem getting the local VFW post to get behind the project as I am a member. Other sponsors like Lowes/Home Depot is going to be slightly harder, maybe impossible. My thought would be to allow them to display the build once complete with details on how to join the raffle.
Parts List
(Will be updated as time progresses)
Main Components
Motherboard: GIGABYTE GA-X170-EXTREME ECC
Processor: TBD
RAM: 8GB G.Skill Aegis DDR4 Kit
HDD: TBD
PSU: EVGA SuperNova G2 1000W
CPU Cooler: Thermaltake Water 3.0 w/ TT Ring Pro 12 fans
Graphics: TBD
Blu-Ray Drive: TBD
Monitor: TBD
Keyboard: Poseidon Z RGB
Mouse: Ventus Z RGB Gaming Mouse
Headset: Cronos RGB Gaming Headset
Fans: Thermaltake Ring Pro 12 x6
Case Parts
Phobya Vandal Resistant "Momentary" Bulgin Switch - 23mm - Black - White Ring LED
Phobya SlimGuide Fan Controller
Phobya Thermometer with Digital Display
Darkside Front Panel I/O Connection Kit
DarkSide 5mm CONNECT Modular LED - Red
DarkSide 5mm CONNECT Modular LED - White
DarkSide 12" CONNECT Dimmable Rigid LED Strip
Phobya PCI Airslots - Black
Toggle Switches
Specialty Modding/Misc
Sleeving: Paracord from TheParacordStore.com

Cable Combs: 3D printed by DreamPC
Cable Rubber Grommet Round
Sheet Aluminum
Sheet Diamond Plate
Sheet CoPolyester
U Channel trim
Tools
Drill w/ bits

Jigsaw w/ Metal Blades
Dremel 395 Multitool w/ cutting wheels/grinding stones
Metal files
Molex tools
Alphacool Eisplateau Anti-Static Mat
So without further ado... lets meet the patient:
Case Acquisition
Was dropping off my trash at the local "convenience center" when i notice off in the distance tucked in between some broken CRT TVs, lays a piece of future treasure. A quick "May I..." to the guy running the center and I was off and running with my newest beige modding case.
Bask in the sexy beige awesomeness...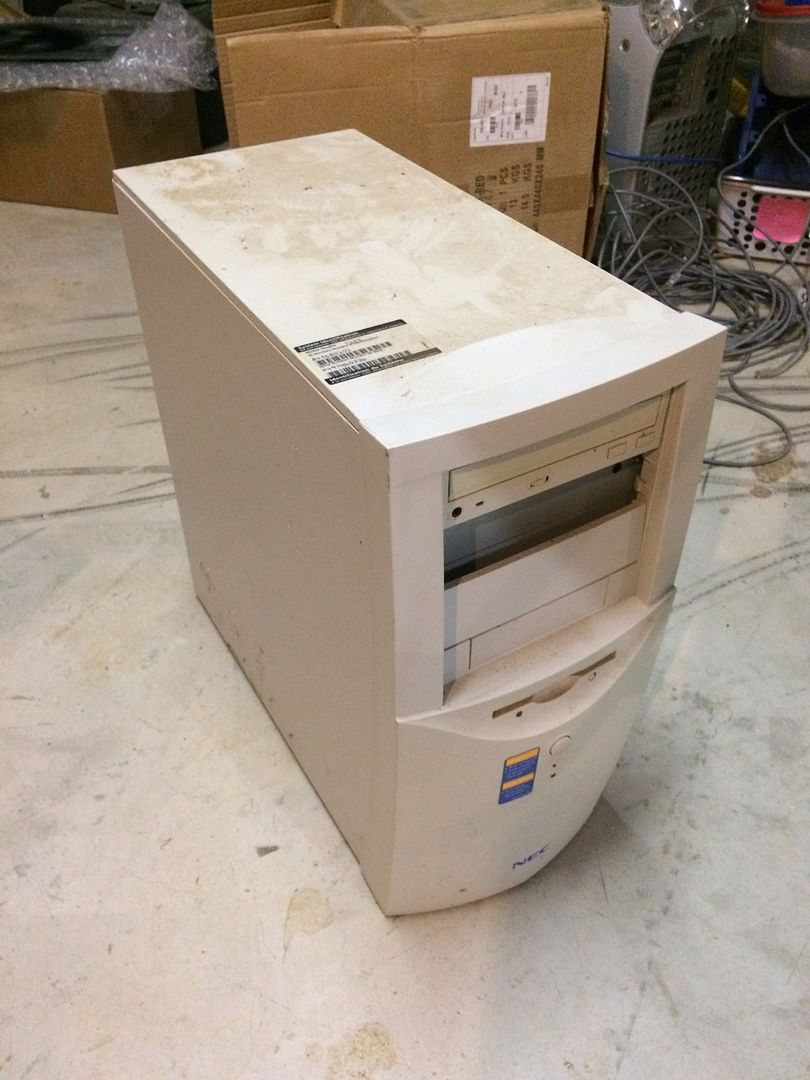 Look at that nicely rounded beveled front.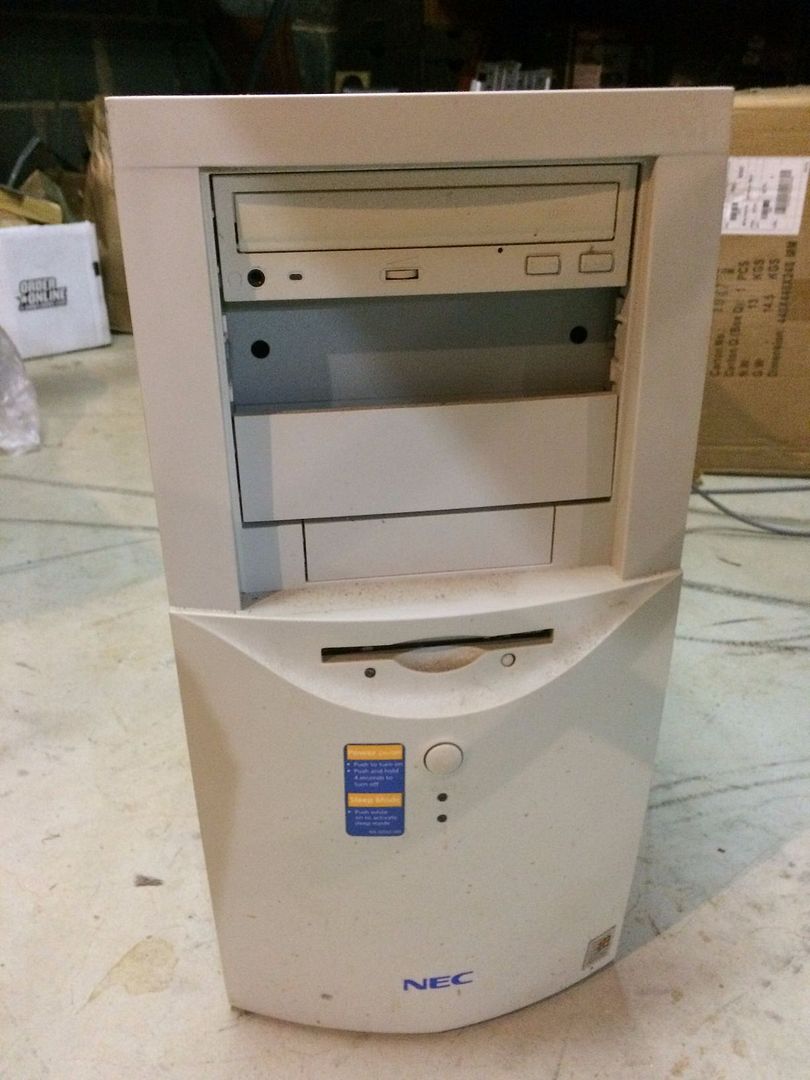 And that interior... *wolf whistles... laughs... then preps the saw*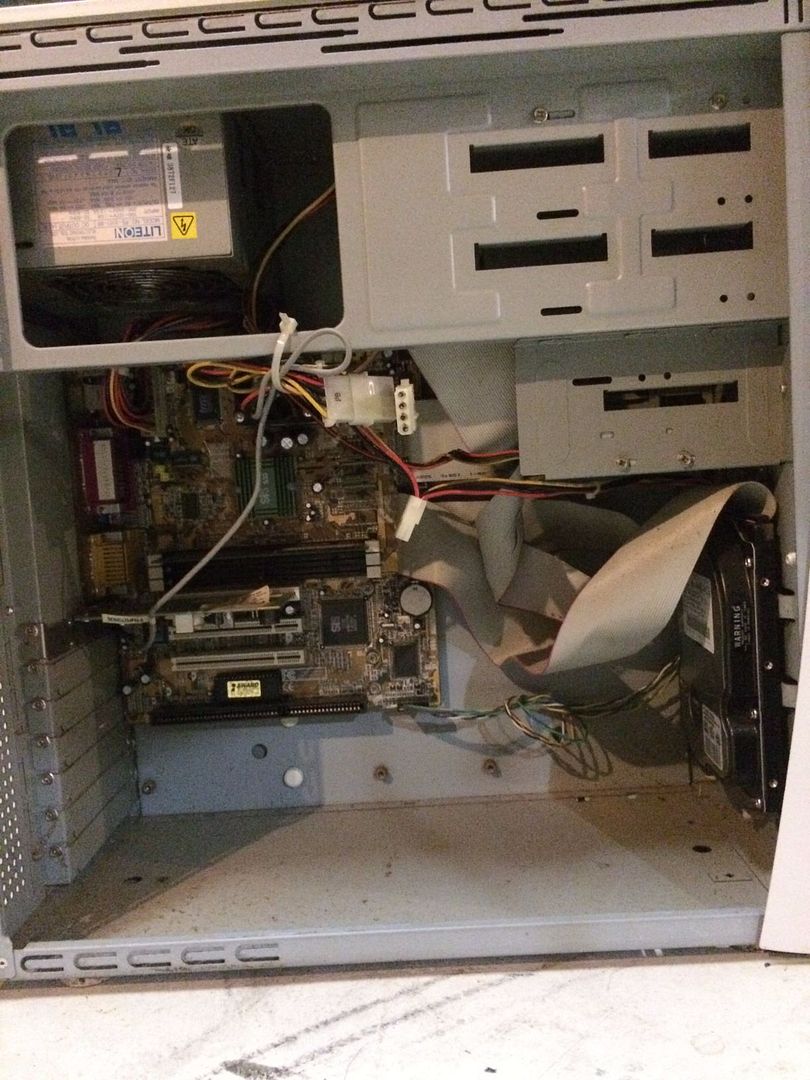 Gotta love that old hardware... 64MB RAM used to be the gold standard *laughs* those were the days
And of course a quick shot of some paint I picked up for the project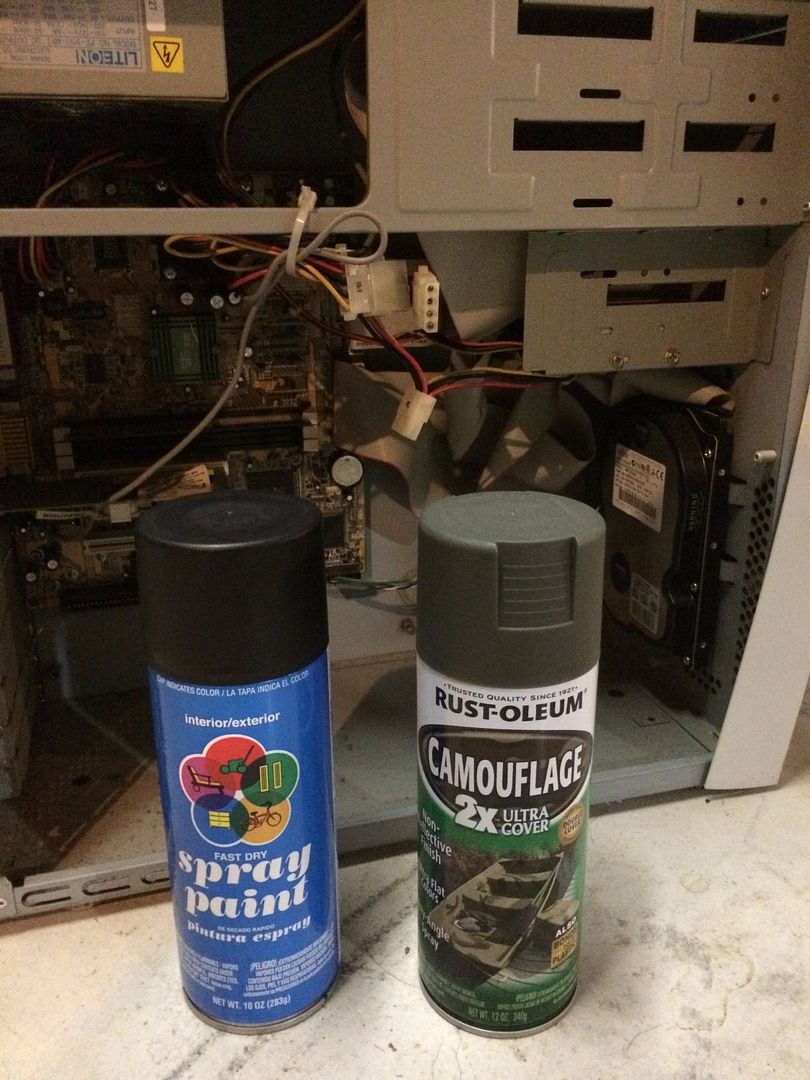 This case seemed like it would be a good platform for my military mod, so I brought up Sketchup and drafted some rough designs.
Design Concept #1 - WARNING: These concepts are guaranteed to change in one shape or another as the road progresses.
Here's my first quick concepts so let me know what you think. For the side window, I'm debating what symbol I will do the window..... I'm torn between either a grenade or a fighter jet. *UPDATE* Someone also mentioned doing a Jet/Ship/Humvee style design so I will have to play with that a bit.
The SSD will get vinyl covered to be the stars in the flag and will sit behind a plexiglass window. Cooling for this project is undecided. If I get to do watercooling or at least an Aio, I'm thinking a 240 rad in the front will work just fine.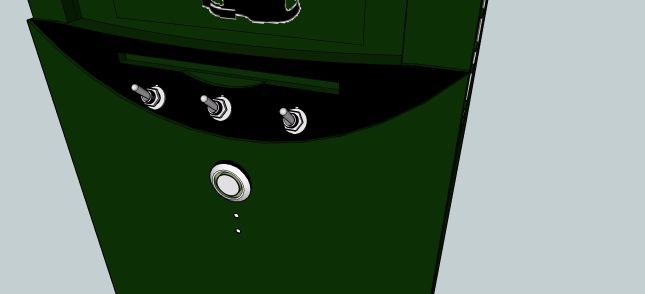 New Window Concept
Design Concept #2
Updated front panel and inside hardware
Design Concept #3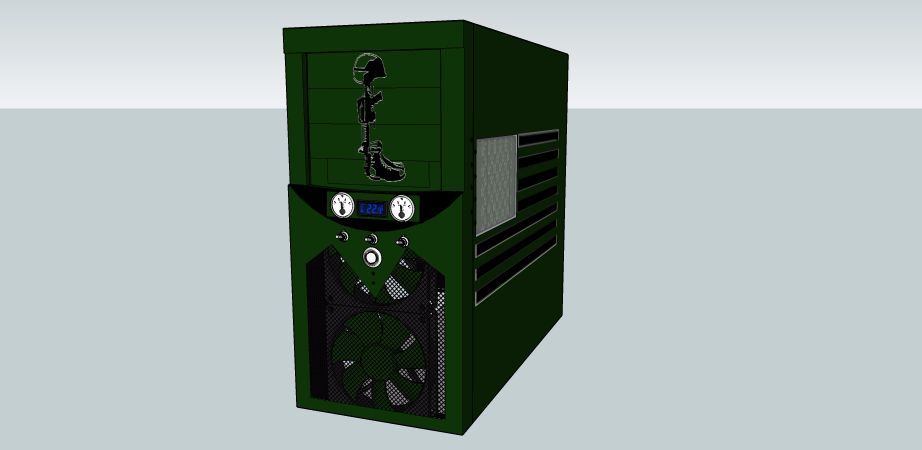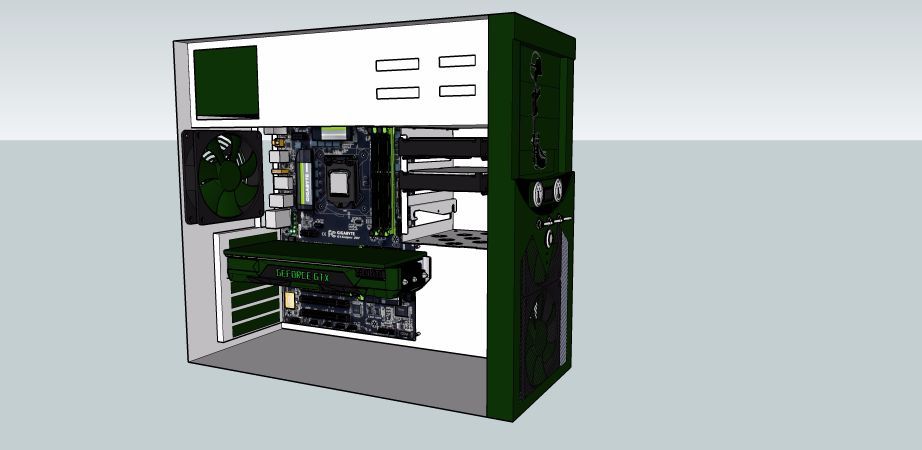 I also manged to pick up these handles for free out of a trash pile( brand new) so I decided to mock them up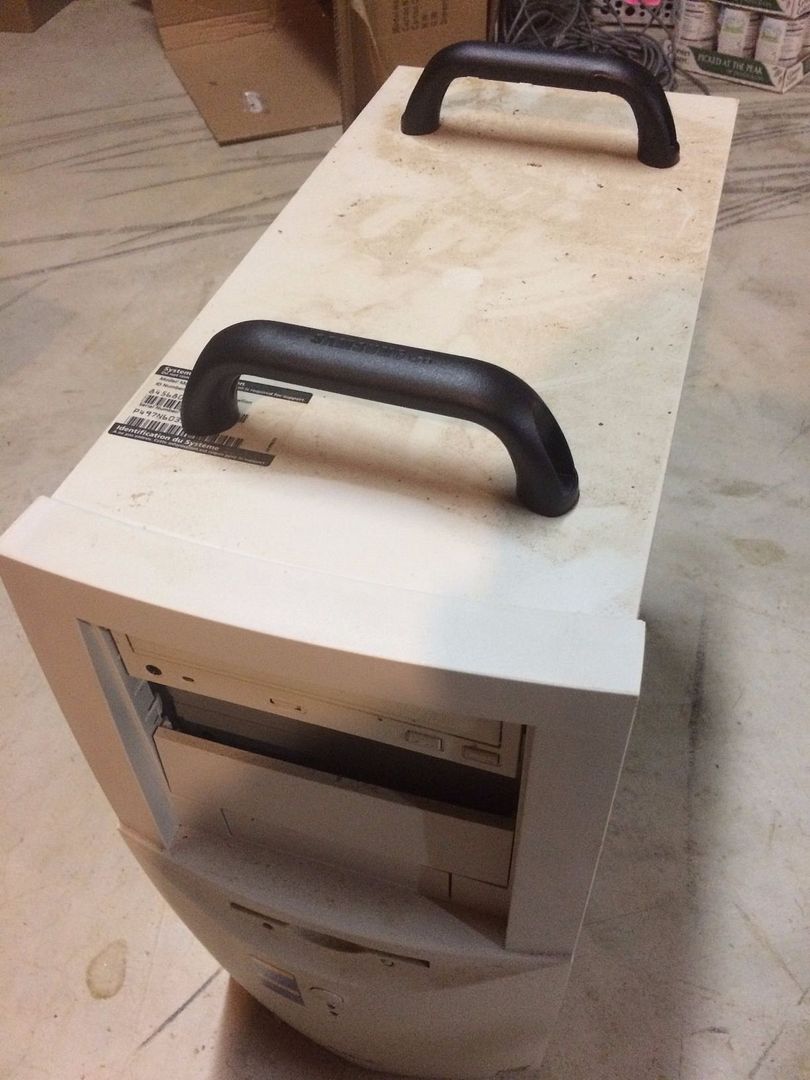 Look at this lack of cable management space, looks like I might be making a new backplate so I can shift things over.
Time to remove that old dated hardware
Out with the Old
Look at all the modding potential...
Used an old ATX motherboard to test fit, I even squeeze an optical drive to test the clearance. I tried to put my Corsair TX650 PSU in there as well, but I couldn't get it to fit because of the coverplate that extends from the optical bays. This case wasn't made for a fully ATX PSU I guess. Time to break out the tools.
Last edited: