Hi guys, I'm back with another scratch build case project. Let's start with a bit of background info.
After my first scratch build, an
Ikea compatible NAS case
, I modded a
Jonsbo UMX2
to fit a slim 280mm radiator and used it to house my current desktop system together with an EK custom loop. I was barely able to get the UMX2 before it was discontinued. It does have weaknesses, but I like it a lot. The succeeding model, the
UMX4
, fixes those issues, but IMHO they broke what was a good concept by changing the interior layout.
So when the hype before the launch of the first Ryzen was going on, I was planning on building a new system with it to replace my current delidded 3770K, and started looking for a a new case. After the release I opted to delay the upgrade until Zen2, as old Ivy paired with a GTX1070 was still going stronk. But now I'm back on the case project and want to get it done this winter.
First I looked at existing cases to buy. The main contender was the
Hex Gear R40
, which is beautiful, but in the end I found it too large for a case that doesn't fit a full ATX board and 420mm radiator. It did, however, inspire me to play with hexagon based patterns for my project.
What sparked me into attempting to create a metal case from scratch was seeing the construction technique used by Tymofar in his
project Zero
(pix are offline there, but available
here
), which uses extruded aluminium profiles (Bosch Rexroth) to construct the basic frame. It solves some of the difficult aspects of building a case. I opted for 30mm profiles instead of his 20mm, or HexGears 45mm, though.
While I also like compact cases (IMO Project
Raw V2
and
V3
are impressive), this was not going to be compact.
I decided on the following design goals:
- Must fit a full ATX board, a 420mm radiator and the remaining custom loop components.
- Maximum outer dimensions 55 x 44.5 x 23.5cm
- Must be convection friendly and blow hot air out of the case, not in, meaning radiator on top.
- Clean interior and exterior look, no front air intakes.
With these constraints set, I began exploring design options using SketchUp. The main inspiration for looks and layout is the UMX2, with the outer aluminium sheet bent around the frame. The project can be seen as an effort to scale up the UMX2 while making it much more watercooling friendly.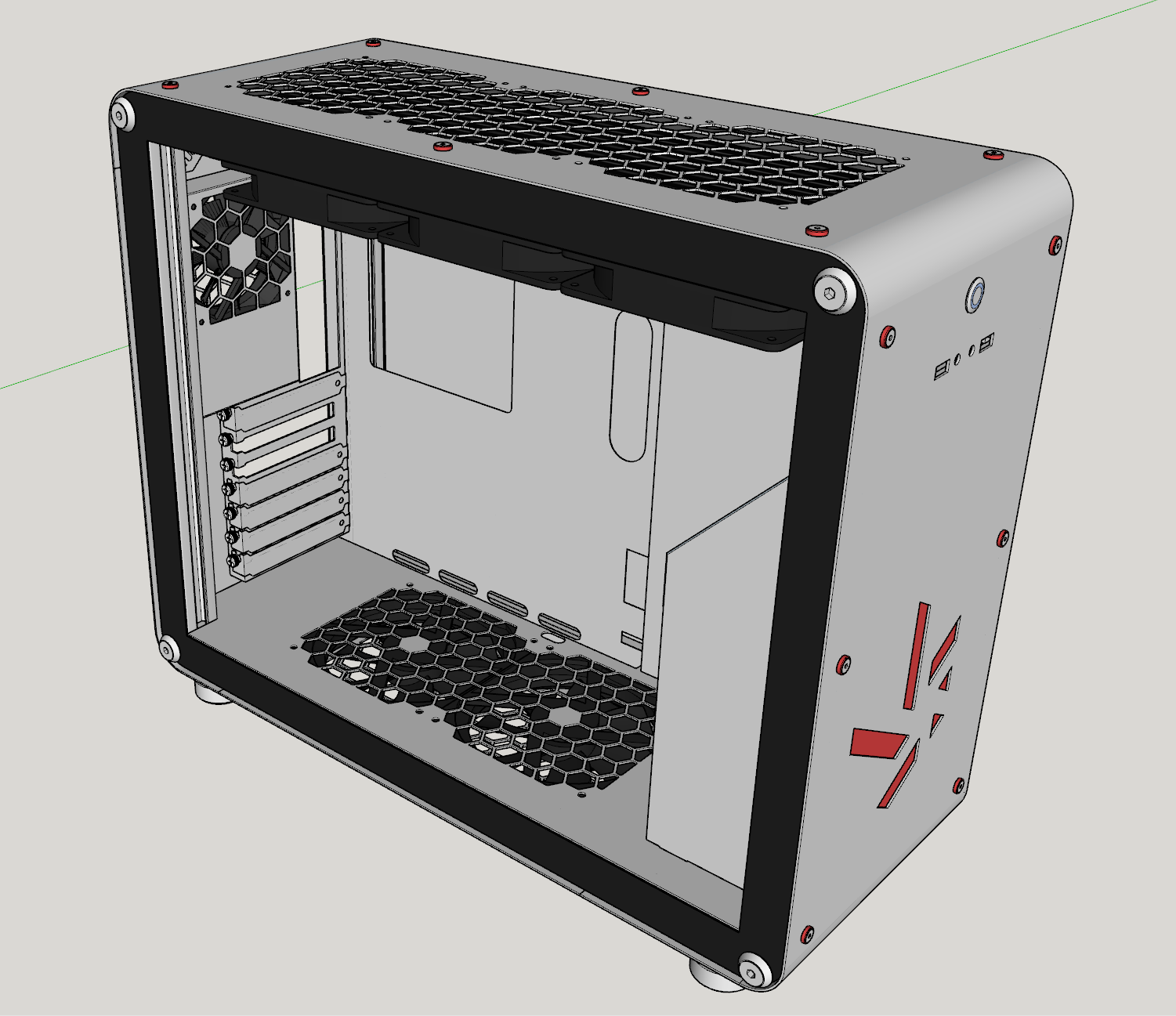 The model isn't fully finished, but it gives a pretty good idea of the final design.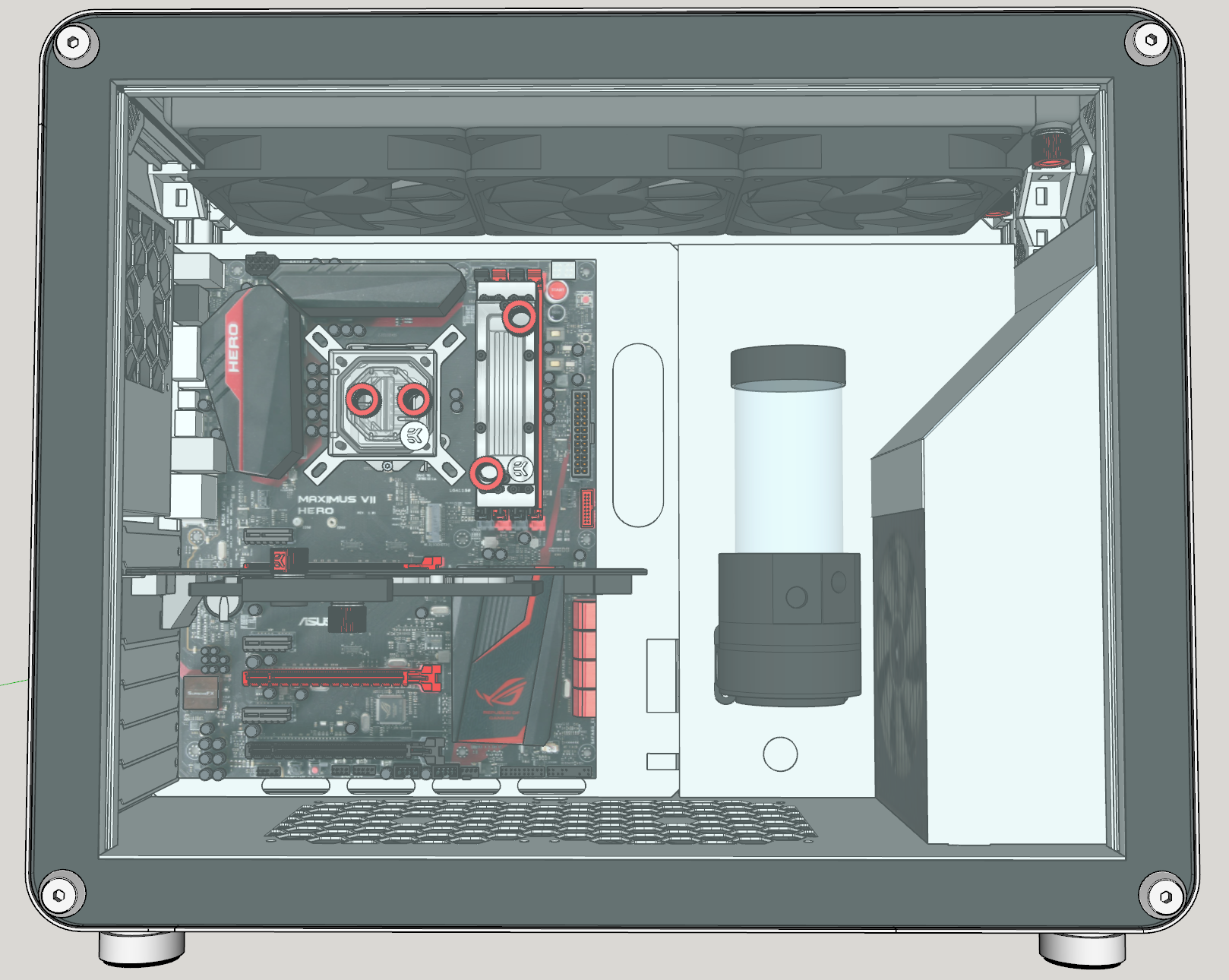 The outer aluminium sheet is 1.5mm thick and will have to be laser cut. Currently talking to laser shops.
Bending the cut sheet around the frame could be tricky but I think I'll manage.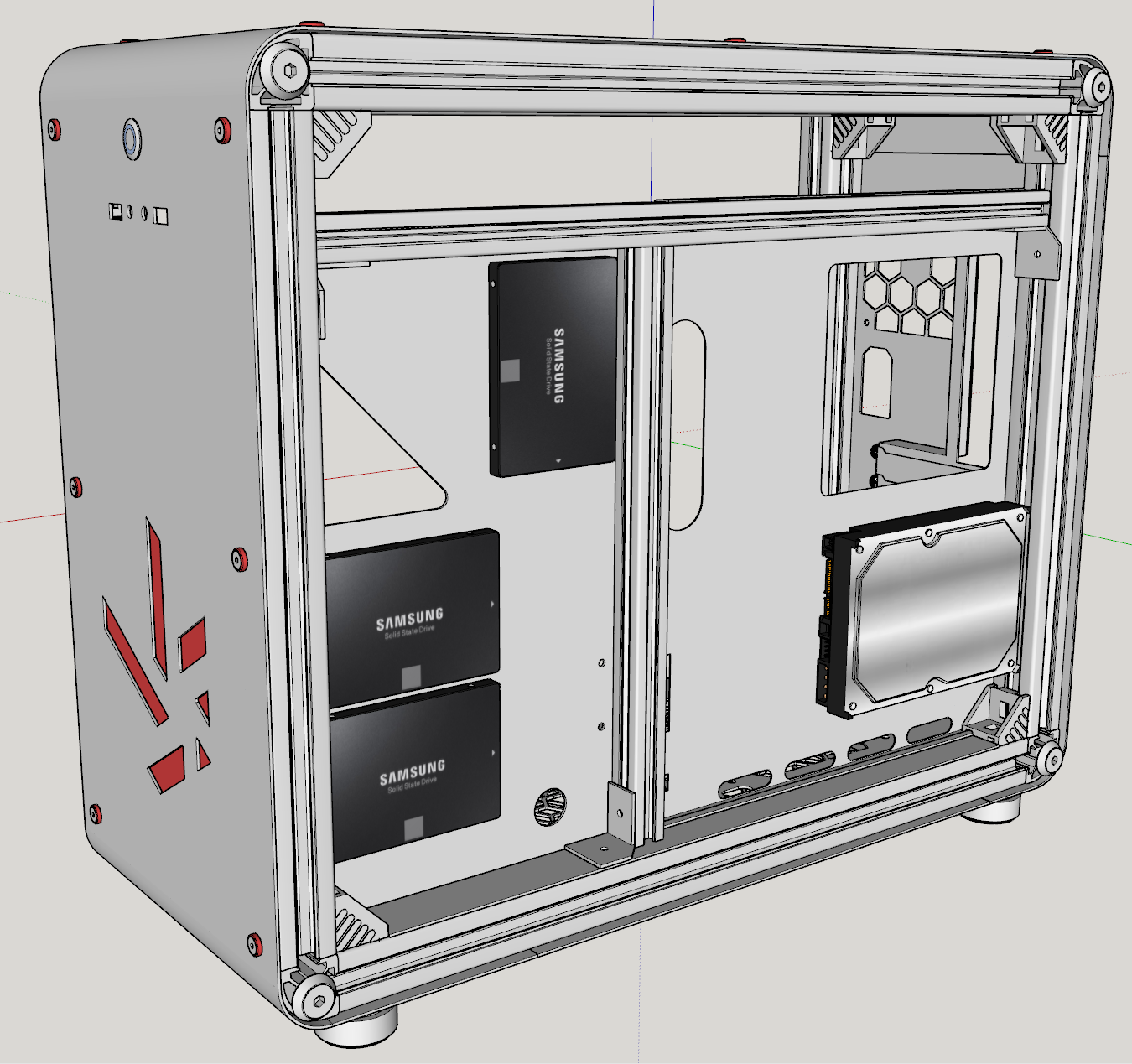 I haven't decided on the finish of the metal. I could have it blasted and anodized (if it's not too expensive), Apple style, or I could leave it raw, if I like it.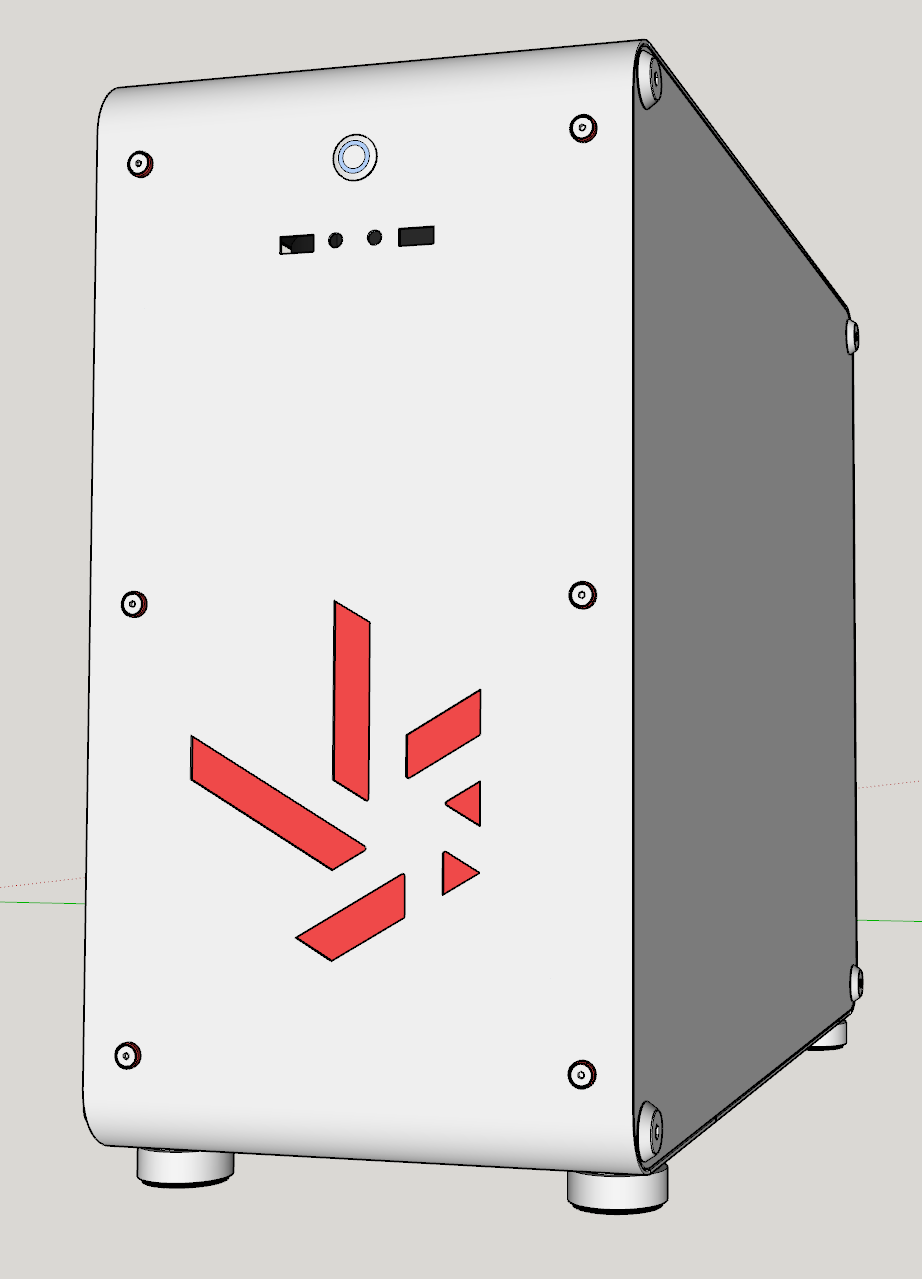 I already have the frame assembled and the mainboard tray (Lian Li PC60), as well as some other components (old mobo is just a placeholder).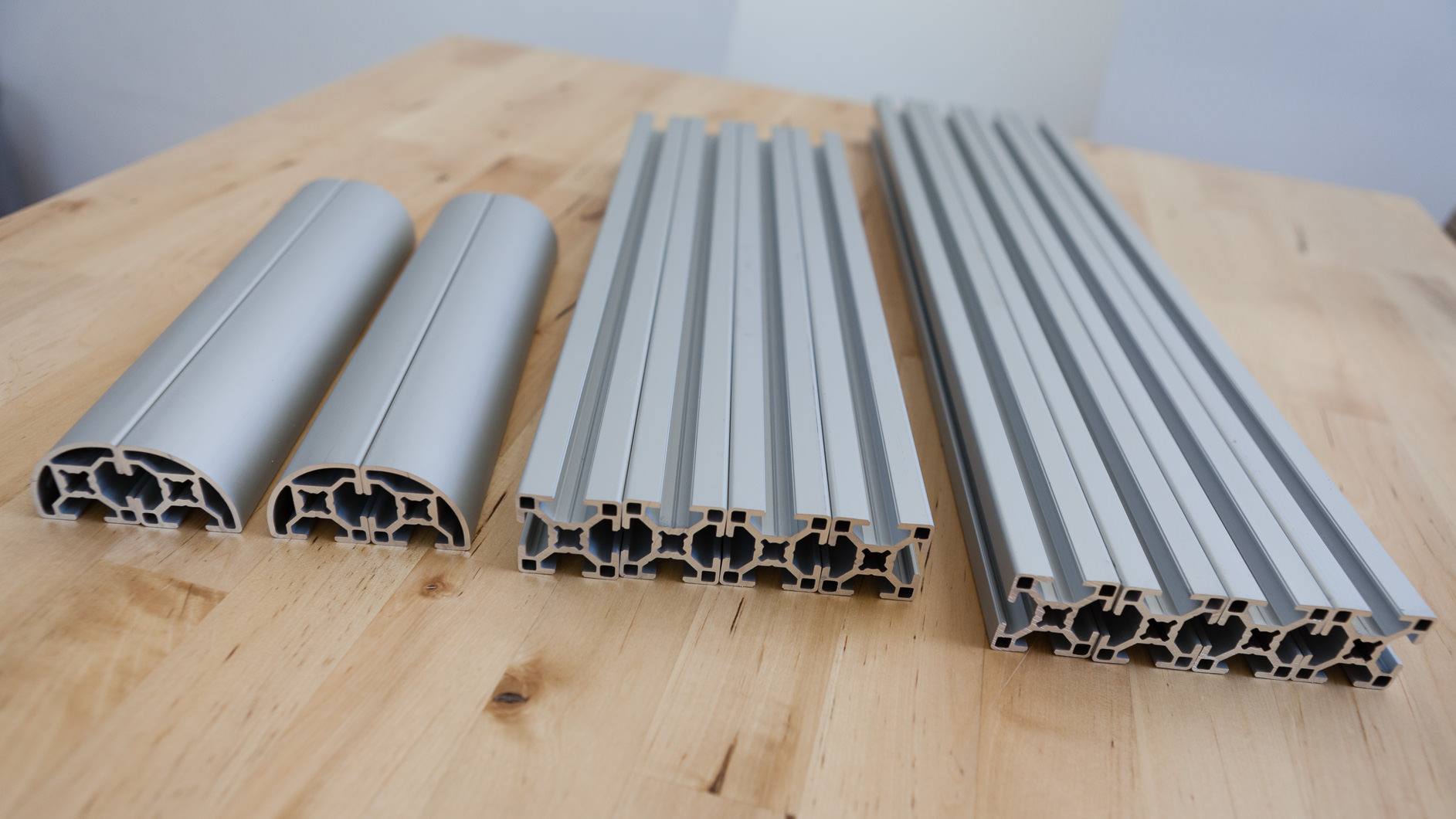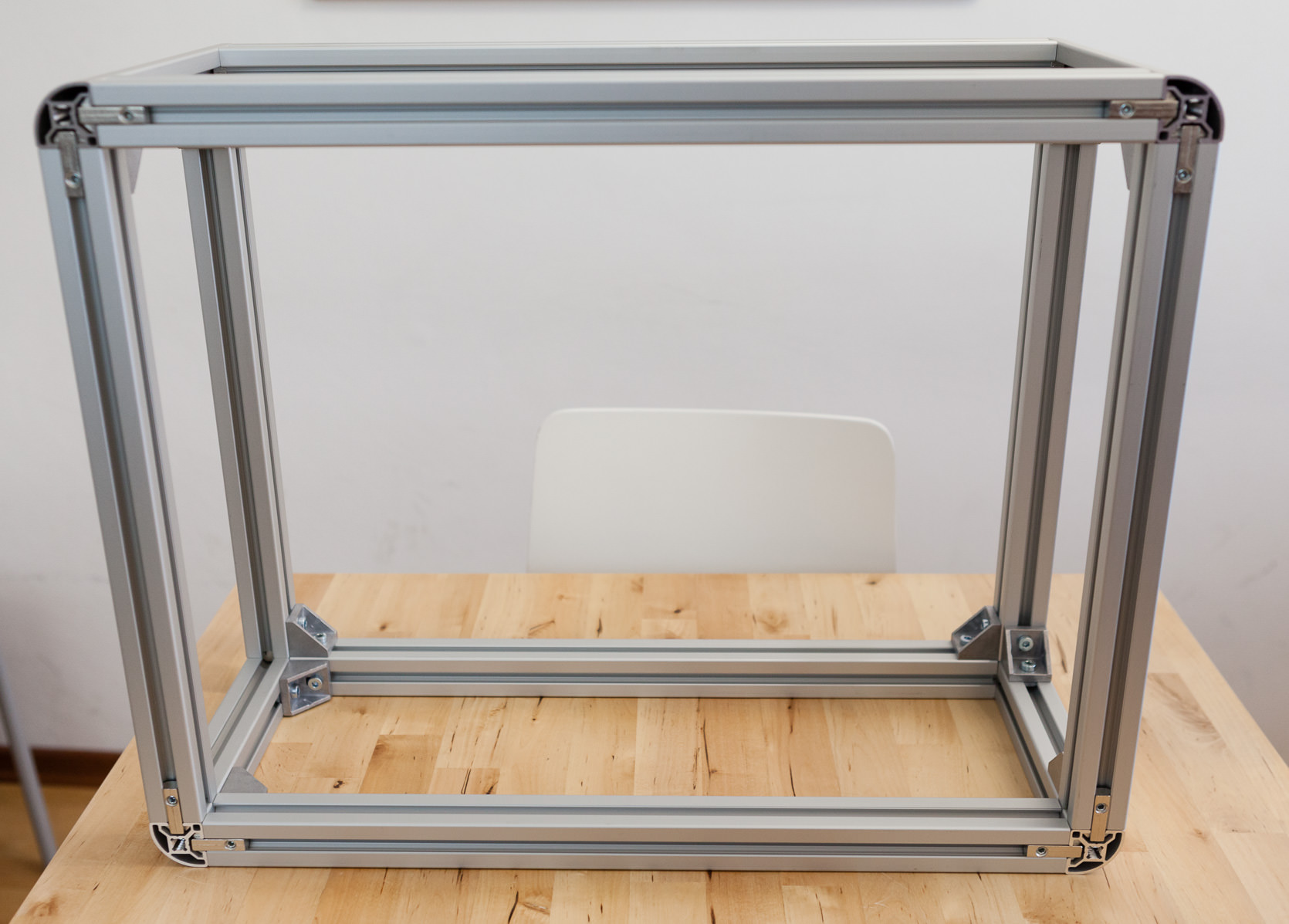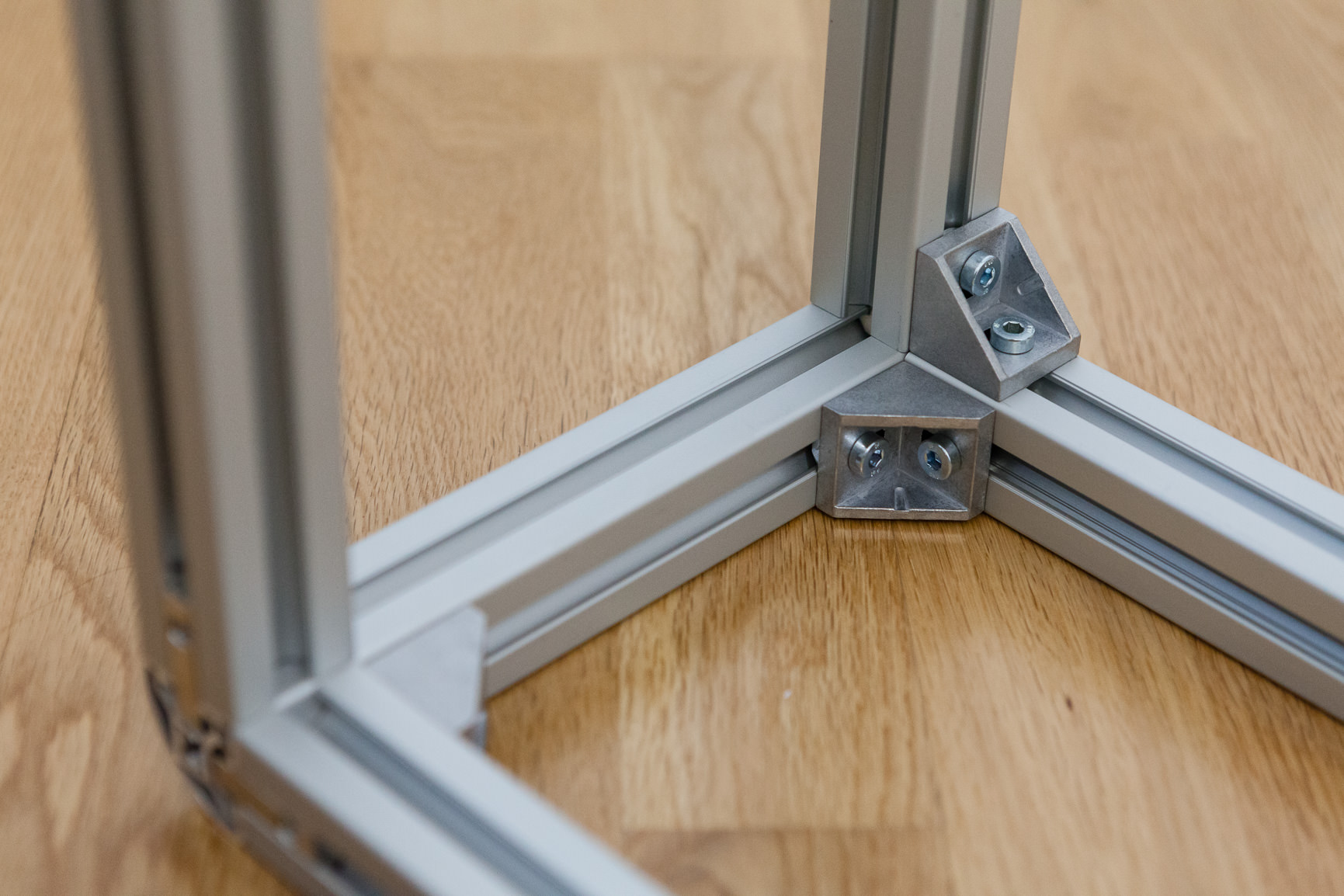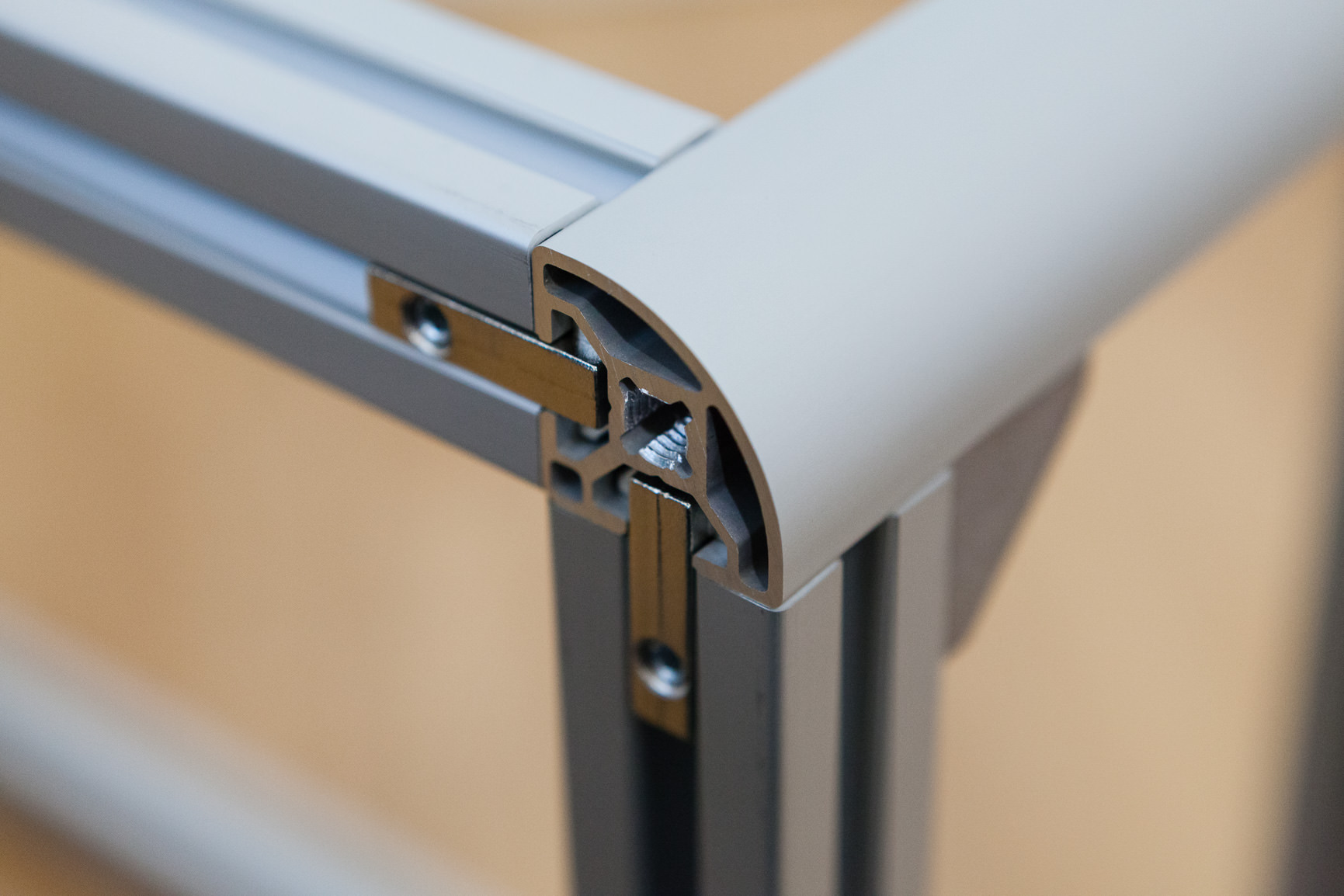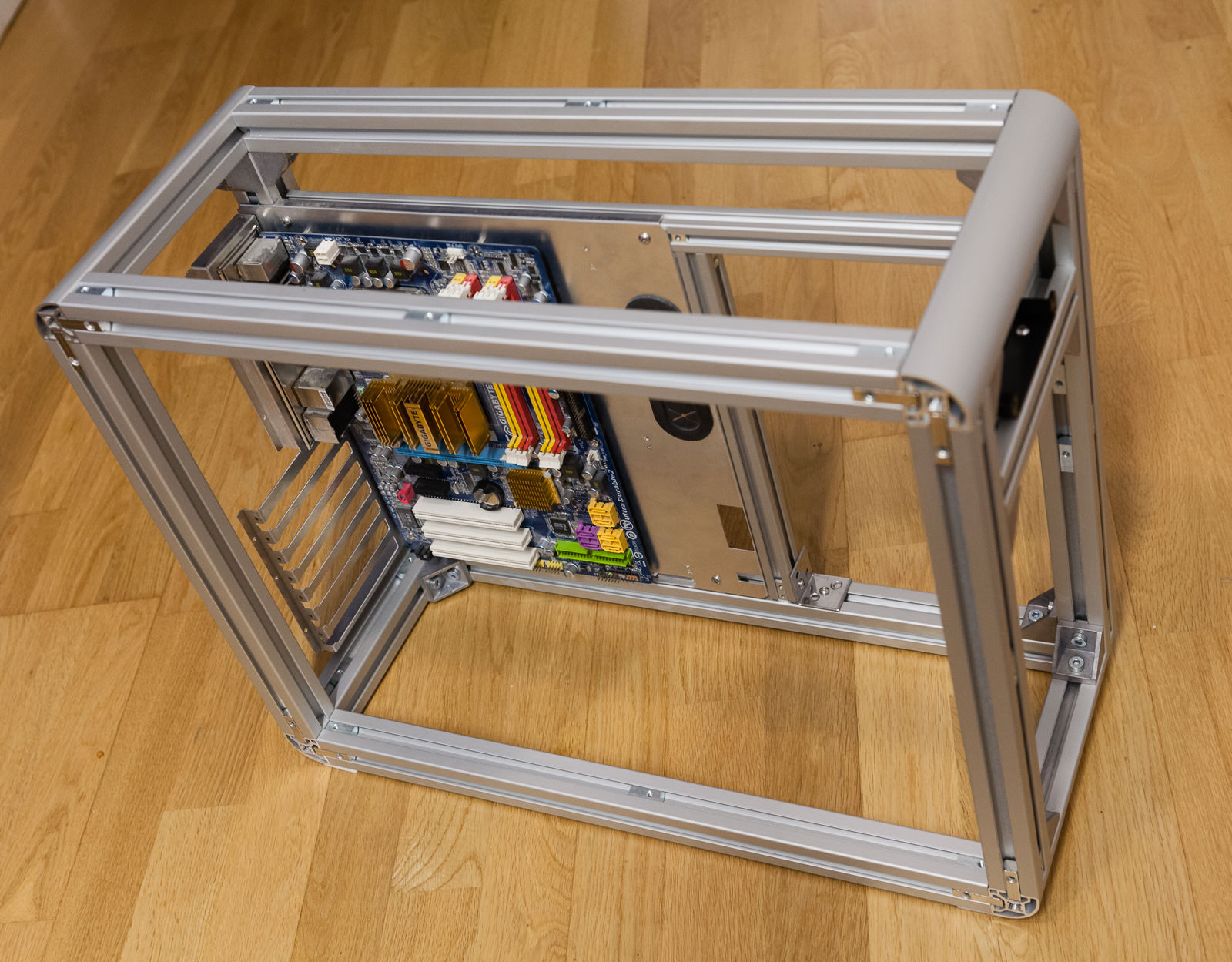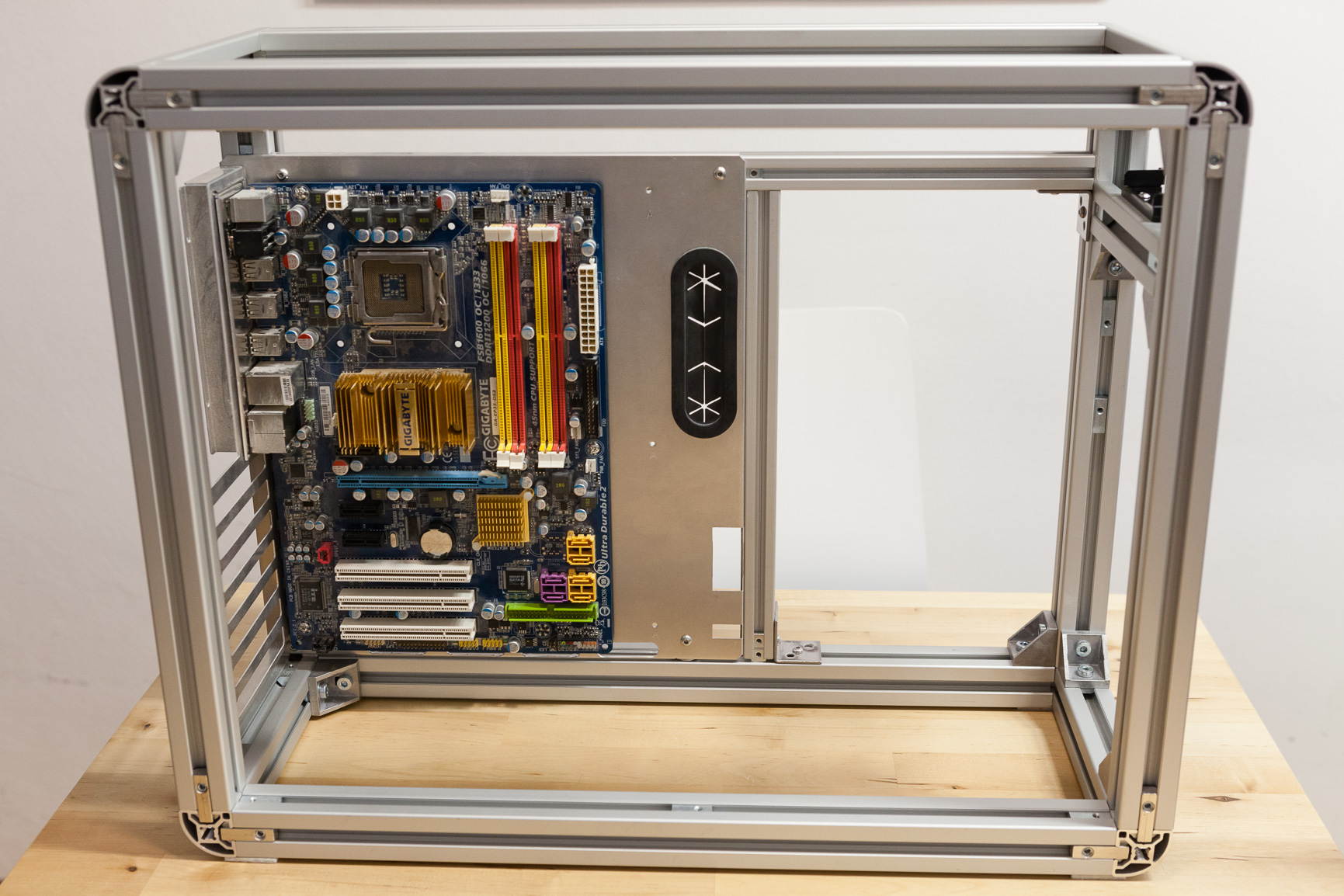 The next steps will be to finish the design and have the parts laser cut. I'll update this thread when there's news
Last edited: