I recently bought a used set of speakers. They were slightly more than I wanted to pay ($75 CAD) but they look nice and they go well with my acrylic computer case. I have tried them out and they sound a bit tinny, although they are loud enough as they are powered. They sound fairly well on orchestra and chamber music, but anything with real bass is getting cut off. Can they drive a passive subwoofer or do I need a powered subwoofer with its own amp?
I'm not an expert on computer speakers/audio, so it's kinda hard for me to describe the speakers. Although there are 4 speakers (2 big ones like megaphones, 2 smaller ones like balls), sound is strictly stereo. I wasn't going for surround-sound anyway, they are for music.
Here is a picture of the speakers: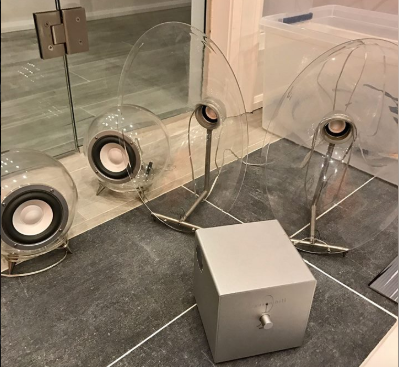 Maybe I should have spent more money and bought a set of Soundsticks III instead? I'm working with a clear acrylic theme for my setup.