Joined

Feb 24, 2005
Messages

28,127
Finally got around to cleaning the desk since I start an MBA on Monday.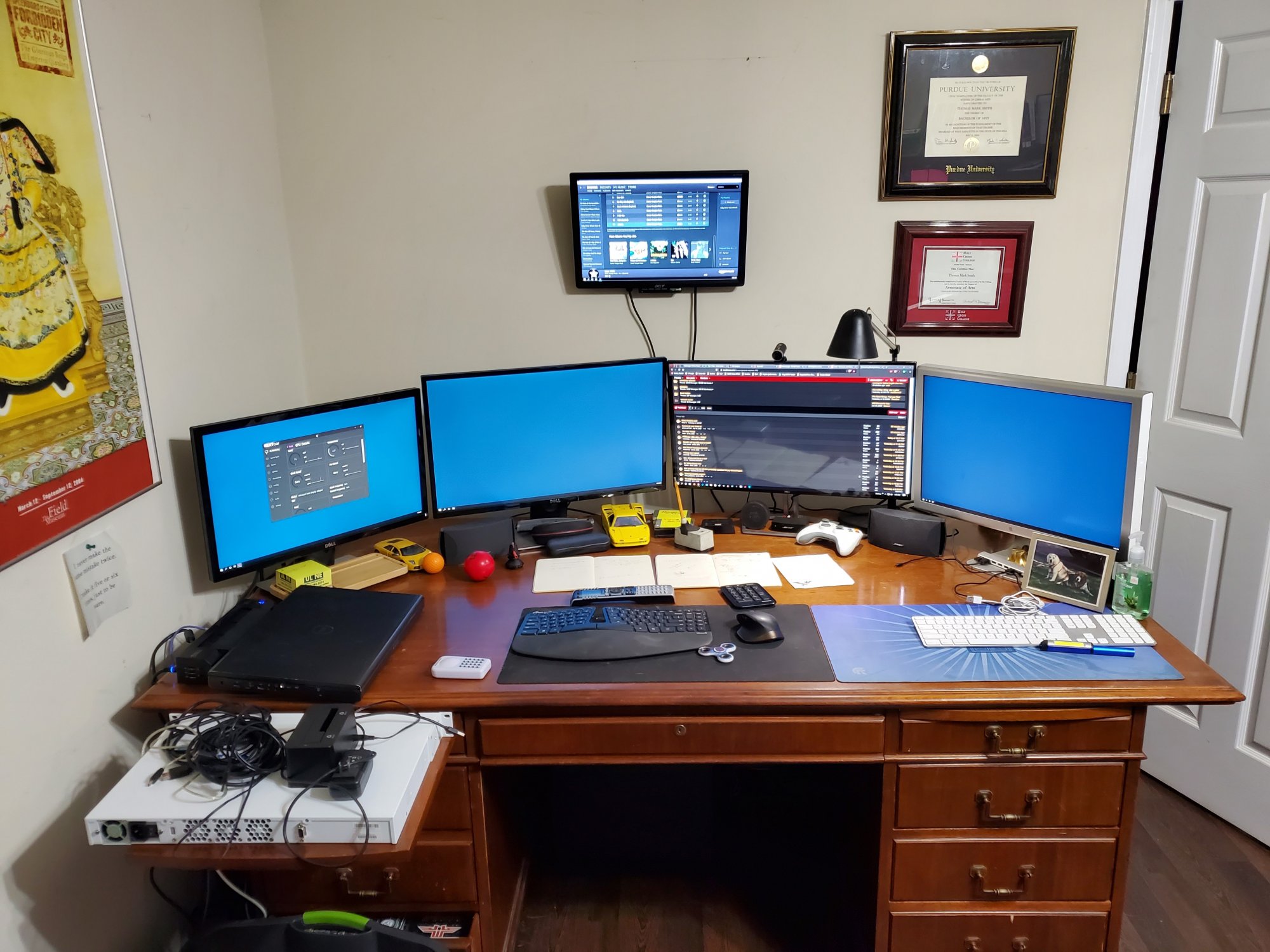 Old 1940's bankers' desk that I purchased years ago at a Goodwill for about $80. I have another one for the wife that we also got at Goodwill for about $40!. I have 5 monitors hooked up ranging from a 17" (hanging) to a 24" Dell, 2 27" Dells, and a 23" Apple Cinema display. Behind the desk is the Dell Poweredge T430 with dual Xeon E5-2630 8 core, 16 threads each. 32gb ram, AMD Radeon RX 5600XT 6gb, Nvidia Quadro K1200 4gb, 2tb main drive, 18tb raid setup for Plex to run off of. Hopefully, soon the 17" monitor will go away and I will be replacing it with a 42" LCD 1080p TV I have not being used.
The laptop is an old Dell M6600 (2013) that still has life in it if I can get the ATI video card that I want for it to support more than 2 monitors. The white box is a Sophos SB310 running Ubuntu that I want to make into a firewall for the house, just need a good firewall program to install in Ubuntu.
Yes, that is the Return to Castle Wolfenstein game in the bottom drawer.