Joined

Sep 12, 2007
Messages

98
2014!
New year new build.
Here
is my current build from Dec. 2009. This will be my first attempt at "real" watercooling, I've used the Corsair H50 on my current rig, And want more stable temps at higher overclocks. My plans for the 2014 build are:
Case: Phanteks Enthoo Primo
Link
M/B: ASUS Rampage iv Black Edition
Link
CPU: Intel i7 4960x socket 2011
Link
RAM: GSkill 4x4GB F3-2800C11Q-16GTXDG
Link
PSU: EVGA 1000 P2
Link
Video: Sapphire VAPOR-X R9 280x
Link
(had this for a while, Will be using it until I can afford a watercooled 290x)
Radiator: Hardware Labs, Black Ice GT Xtreme 480
Link
Reservoir & Pump: XSPC Photon 170 Reservoir & D5 Pump combo
Link
Fans: Corsair SP 120 PWM X8 for radiator push/pull configuration. Corsair AF 140 X5 case fans.
Link
CPU block: XSPC RayStorm copper
Link
Audio: will be using onboard ROG SupremeFX (Good enough for me can do everything I need).
Monitors: I'll be keeping my 3 Planar PX2611w monitors for eyefinity
Link
Here's the first case Newegg sent me. This is how it sat on my deck when I got home. Where you see the dent in the cardboard there is no protection for the case except for a thin sheet of plastic, Needless to say there was a fist sized dent with a 1 inch scratch down to the bare metal right in the center. Needless to say I sent that shit right back!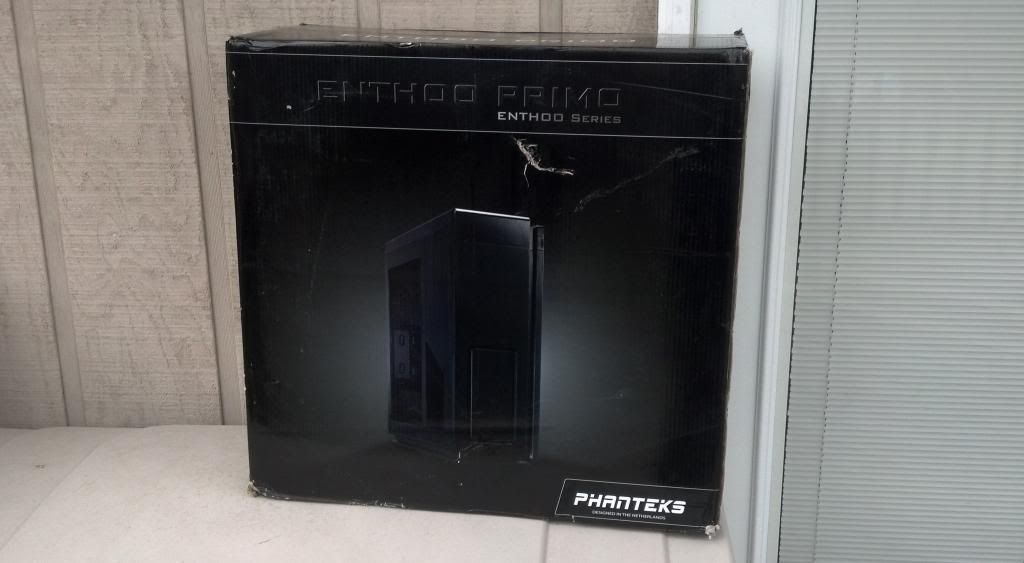 Finally got the replacement plus a few other goodies!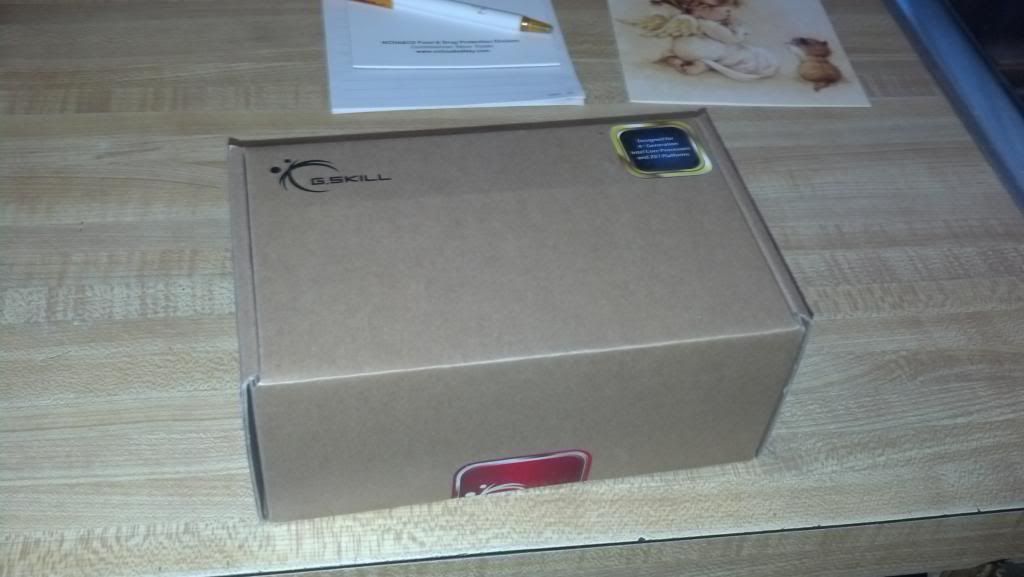 Those Trident heat spreaders are sexy! And that's one damn expensive CPU!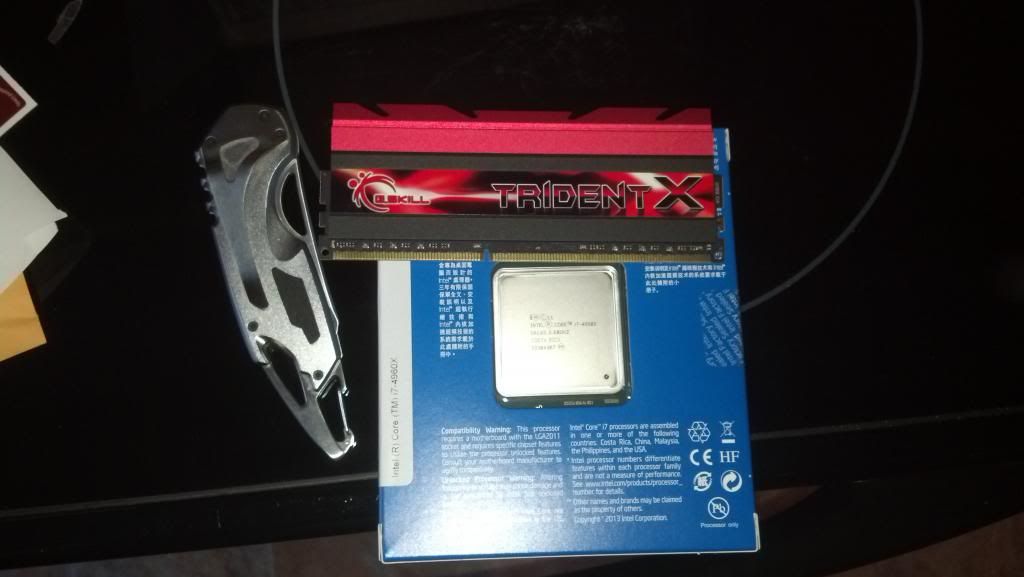 And my shipment from FrozenCPU.com A gallon of deionized water, Copper sulfate (dead water), More fans, TIM, XSPC fittings, And some ext. cables and fan connectors.
apparently 1 gram of shin-etsu x23-7783D is 7 bucks.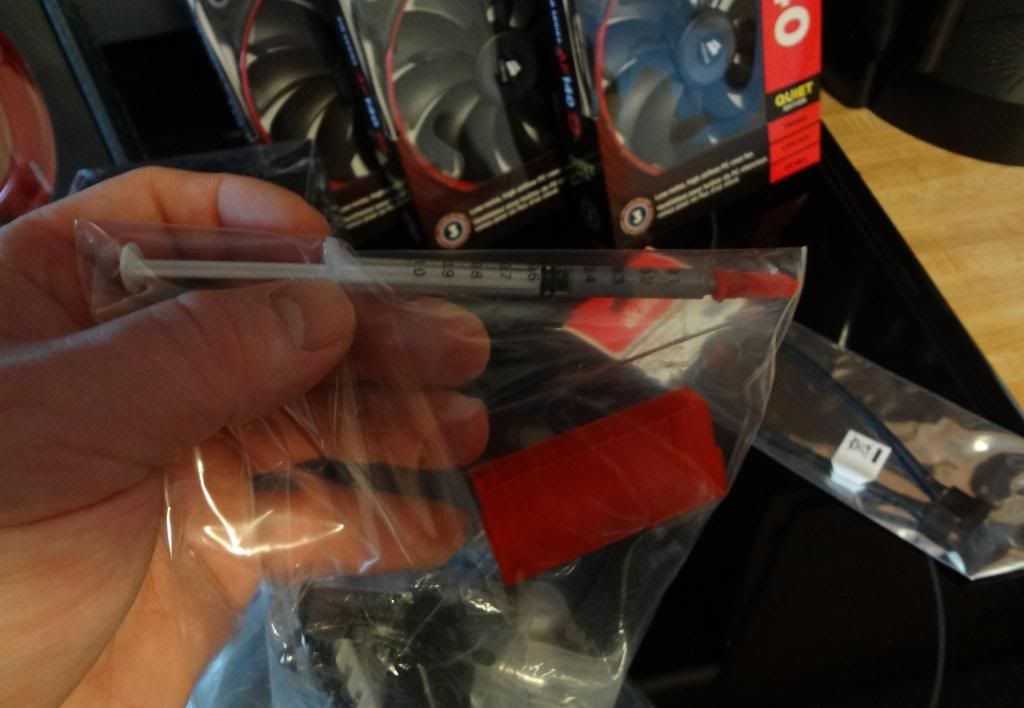 Will be installing the MB and PSU tonight.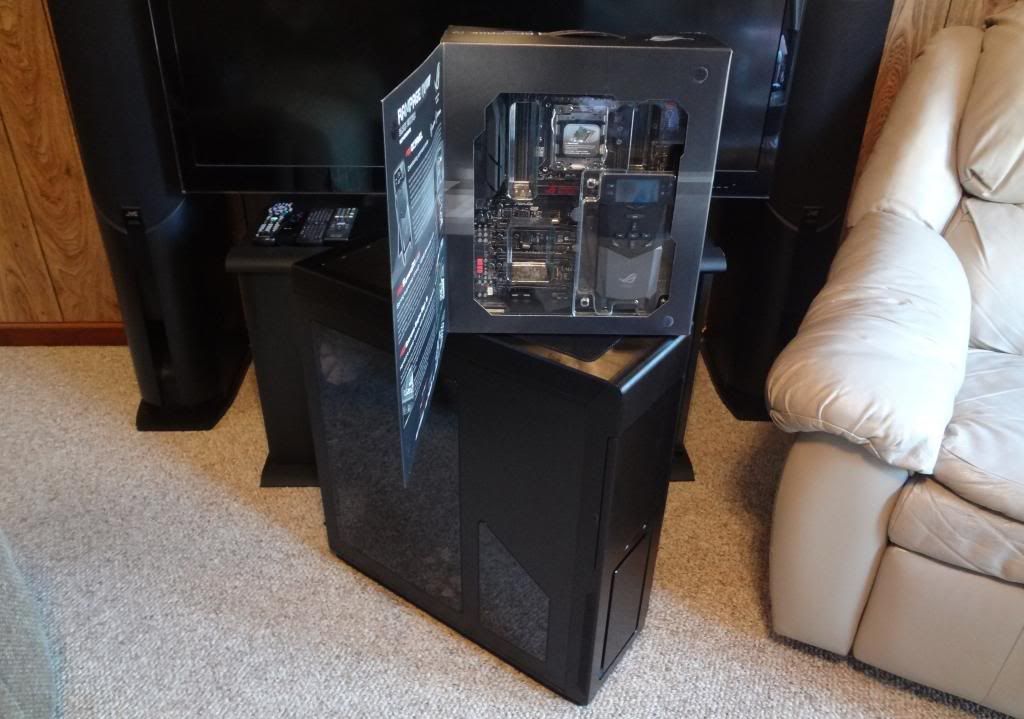 Like I said this is my first experience with water cooling, So im going to start out just cooling the CPU for now. I may do a video card or 2 and chipset blocks in the future, Which is why i am going with such a large radiator. I will be testing how far i can go with the 4960x overclock. I'm hoping for 4.8 - 5 Ghz.
I don't think i want to go with 2 R9 290x's because of the microstutter thing which AMD still hasn't fixed yet. I cant see buying 3 or 4, which I've heard reduces microstutter. Anybody have an opinion on this?