Deleted member 278999
Guest
Bought a fully kitted out Alienware m15 and figured it deserved an equally sweet Laptop Cooler.
Unfortunately nobody makes anything decent, so I decided to go [H] and build my own!
Ingredients:
The Goods: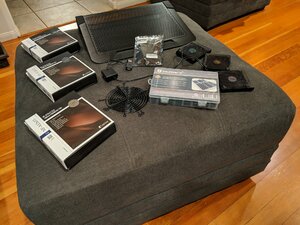 Tossed most of the stuff that came with the Cooler Master U3 NotePal. Although the fans that come with it are neat as they lock in with spring loaded pins, which allow you to easily adjust fan placement...This is [H]. And 5V 80mm fans are weak.
Mocking Up Fan Placement: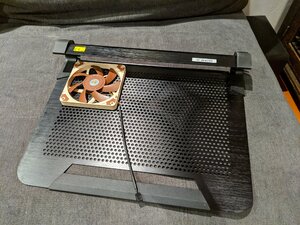 3x120 fit perfectly in the stock holes without any drilling: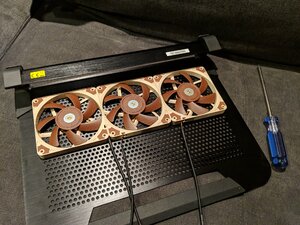 Added Finger Protectors: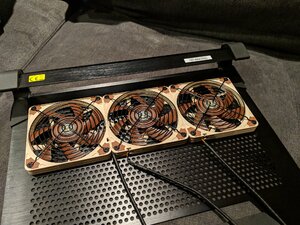 Snipped, Stripped, Soldered and Heat Shrinked Fan Leads: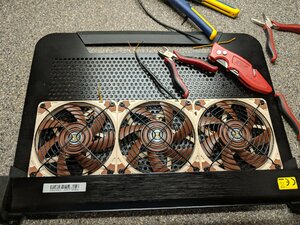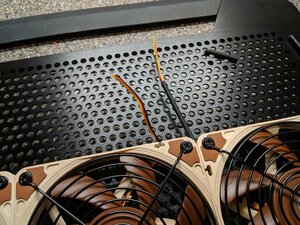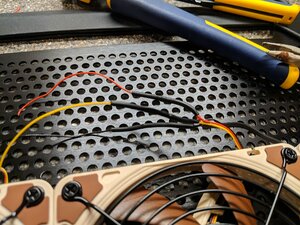 Final Product: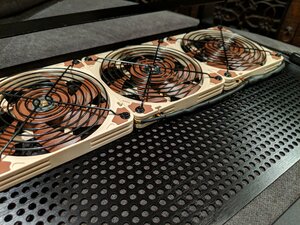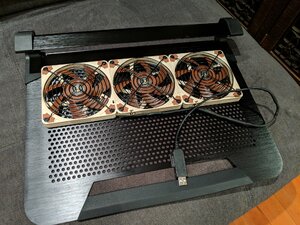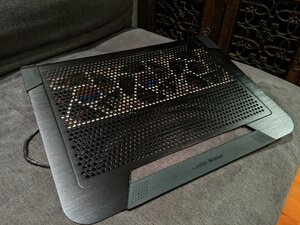 Last edited by a moderator: