Hello Everyone,
I am picking up again where I left off from a previous mod, so here are some before pics...
The case is a 1987 Compaq Portable III
Orginal Specs:
12 Mhz Proccesor
64 KB Ram
20 MB Hdd
5.25" Floppy Disk Drive
8" Plasma Display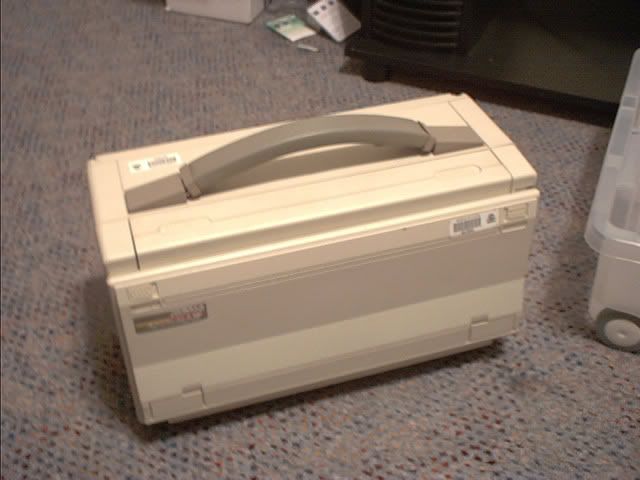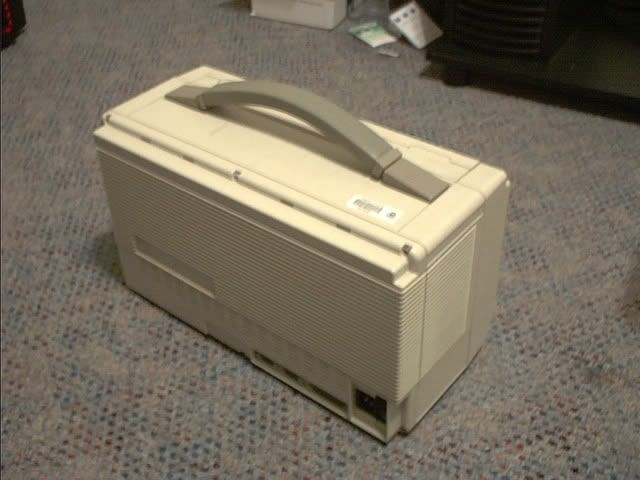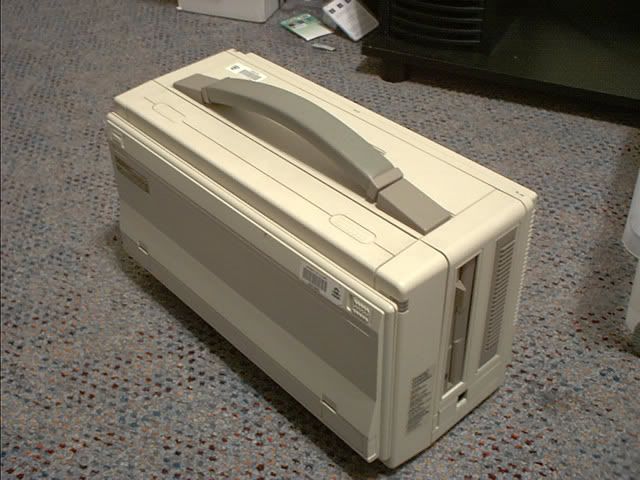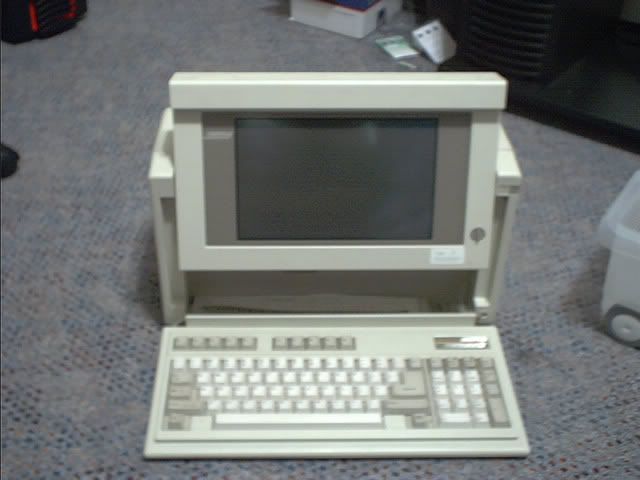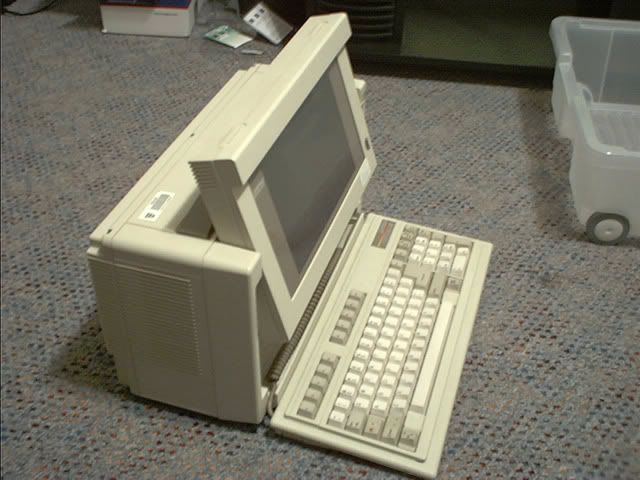 And here is the work I have done to date:
The New Specs Will Be:
2.4B P4 Processor
FS-51 Shuttle Motherboard
Geil 512MB PC3200 Ram
120GB WD SE HDD
Lite On Dvd/CD-RW 16x52x32x52
Integrated Video (For Now)
10.4" Nec LCD Screen
Now one of the first things that you may notice is the fact that I have sunk the motherboard into the computer as not to see the I/O ports. This solves alot of previous encountered problems of which I will not elaborate upon.
One of the improvements in the version of the mod, is this plexiglass covering that will allow me to stack components vertically much easier than before and thus creating more room within the case itself.
This is about what the plexiglass cover will look like once it is finished, although it still needs to be secured into place.
So to mount the plexi shield/support I needed to attach it to something for support, so naturally the motherboard was the first to come to mind, and I used extra standoffs to extend threaded pegs up to the plate.
Then to secure it to the pegs I simply put a nut on either side of the plate and tightened down.
And after a good bit for refining for cables, components and misc. pieces the plexi shield is done.
And now you can see where the HDD will sit on the shield. The next update with hopefully include the securing of the HDD as well.
Thanks for looking, And don't forget to leave comments!
-Brad