Joined

Jun 22, 2009
Messages

432
Let's begin. Over a decade of building has left me a bit of spare hardware.
Setting up the operating room. I'm planning on doing a Frankstein from my HAF-X to the P7.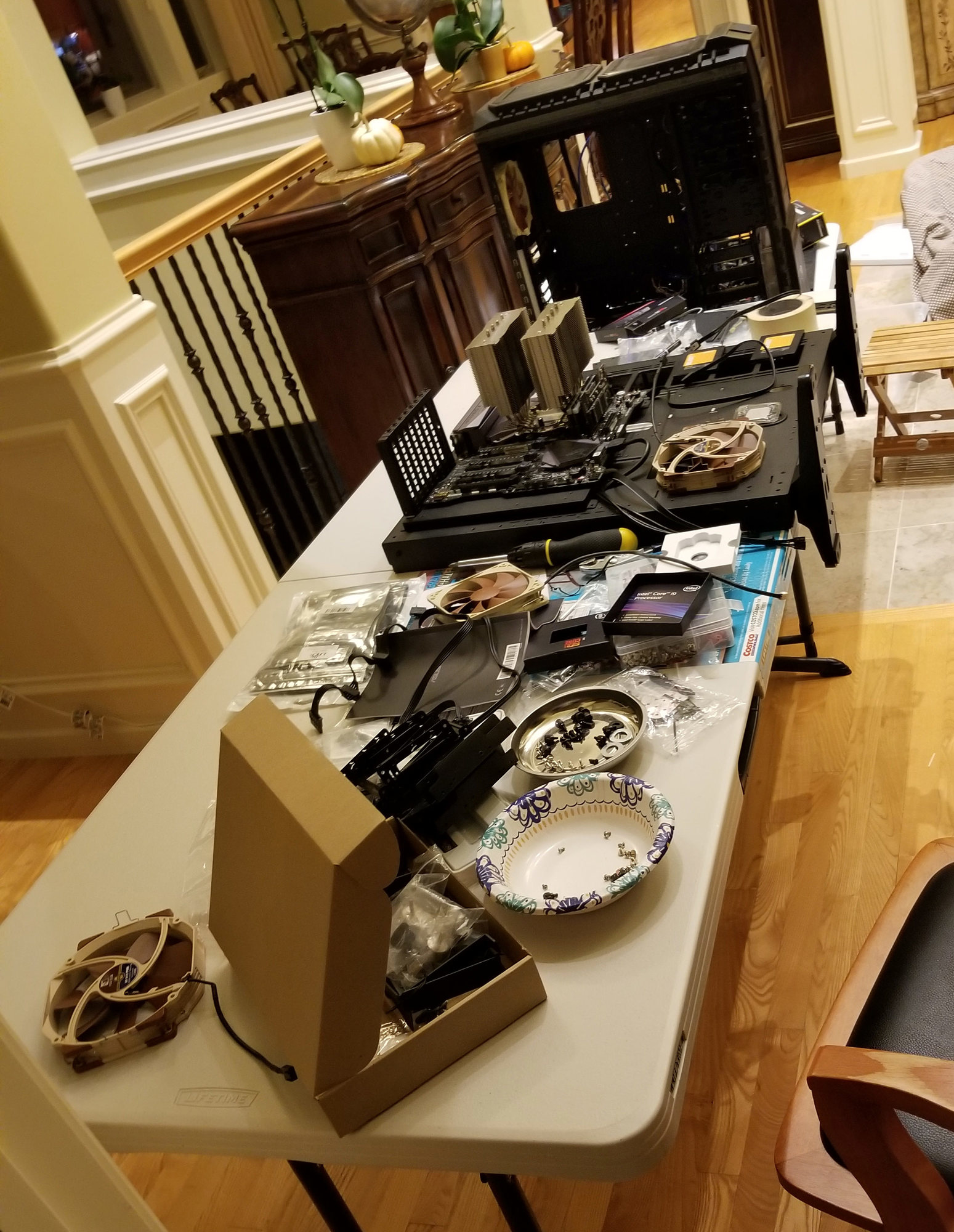 Operation is now in session.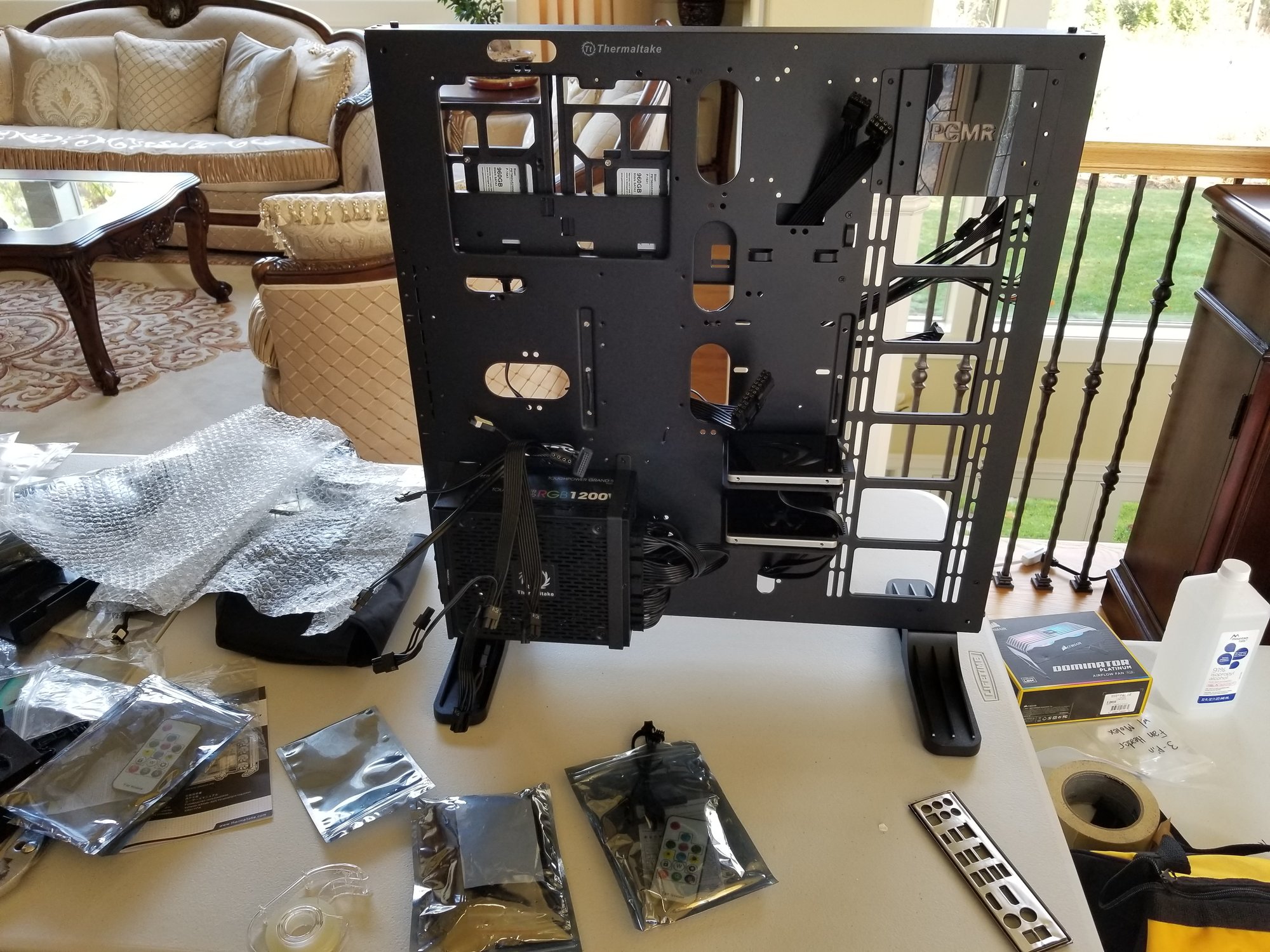 Figuring where to put the PCMR logo...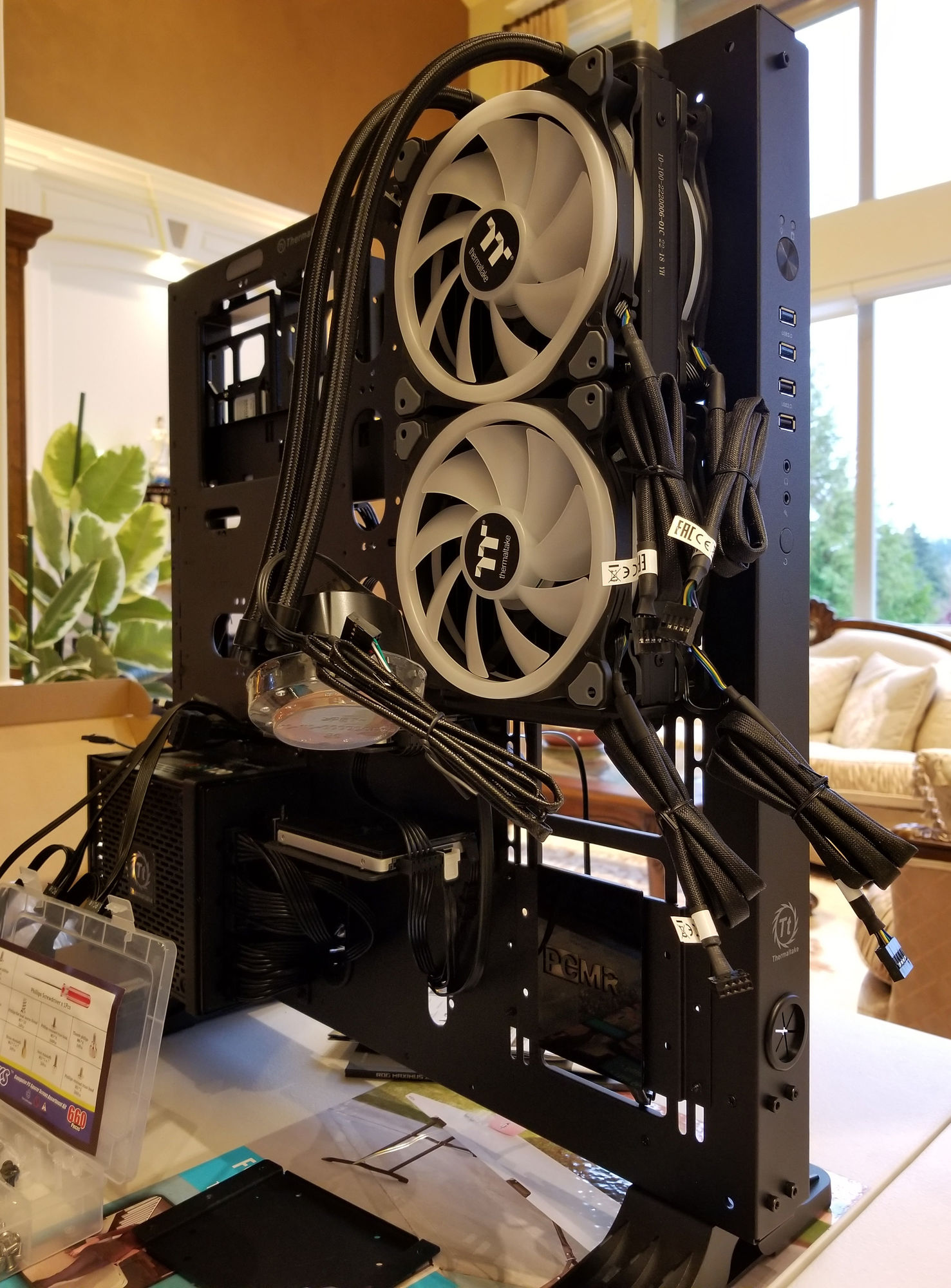 280mm rad with 4x 240mm fans, because why half-ass when I can be [H]ardcore.
The P7 has a motherboard tray, great for routing and upgradabilty.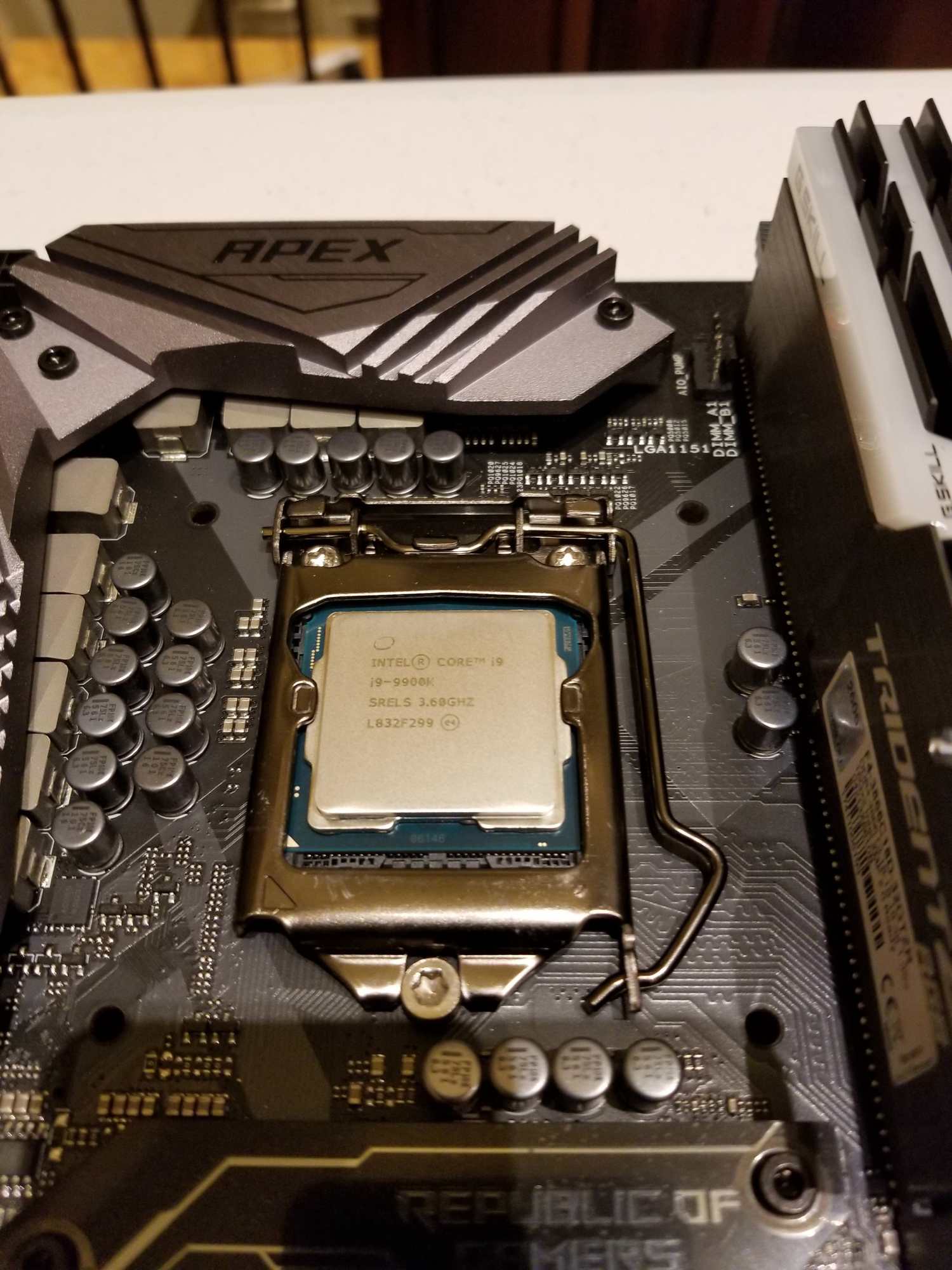 My new favorite toy.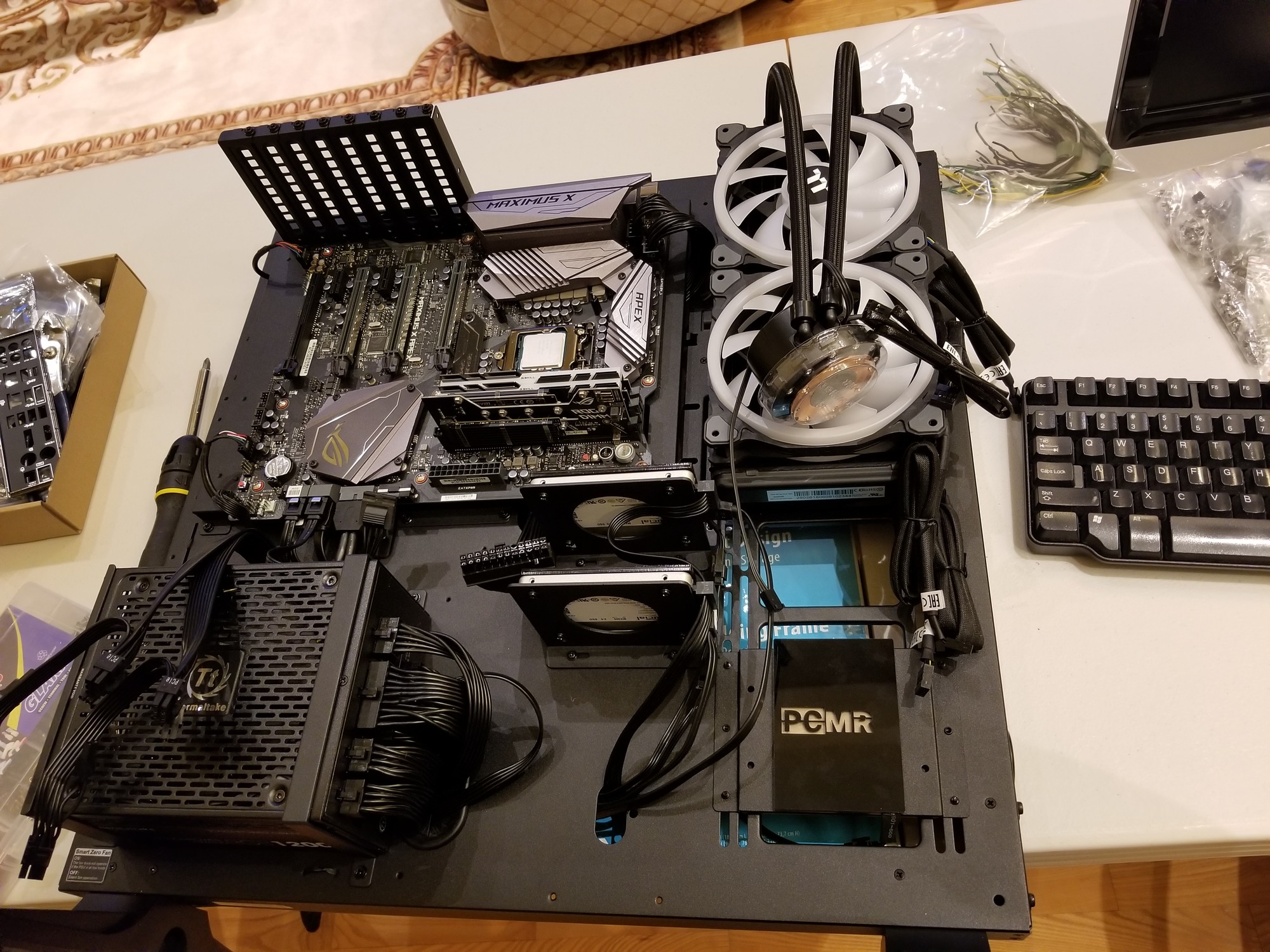 The mobo will be mounted vertically, as air intake will be passive...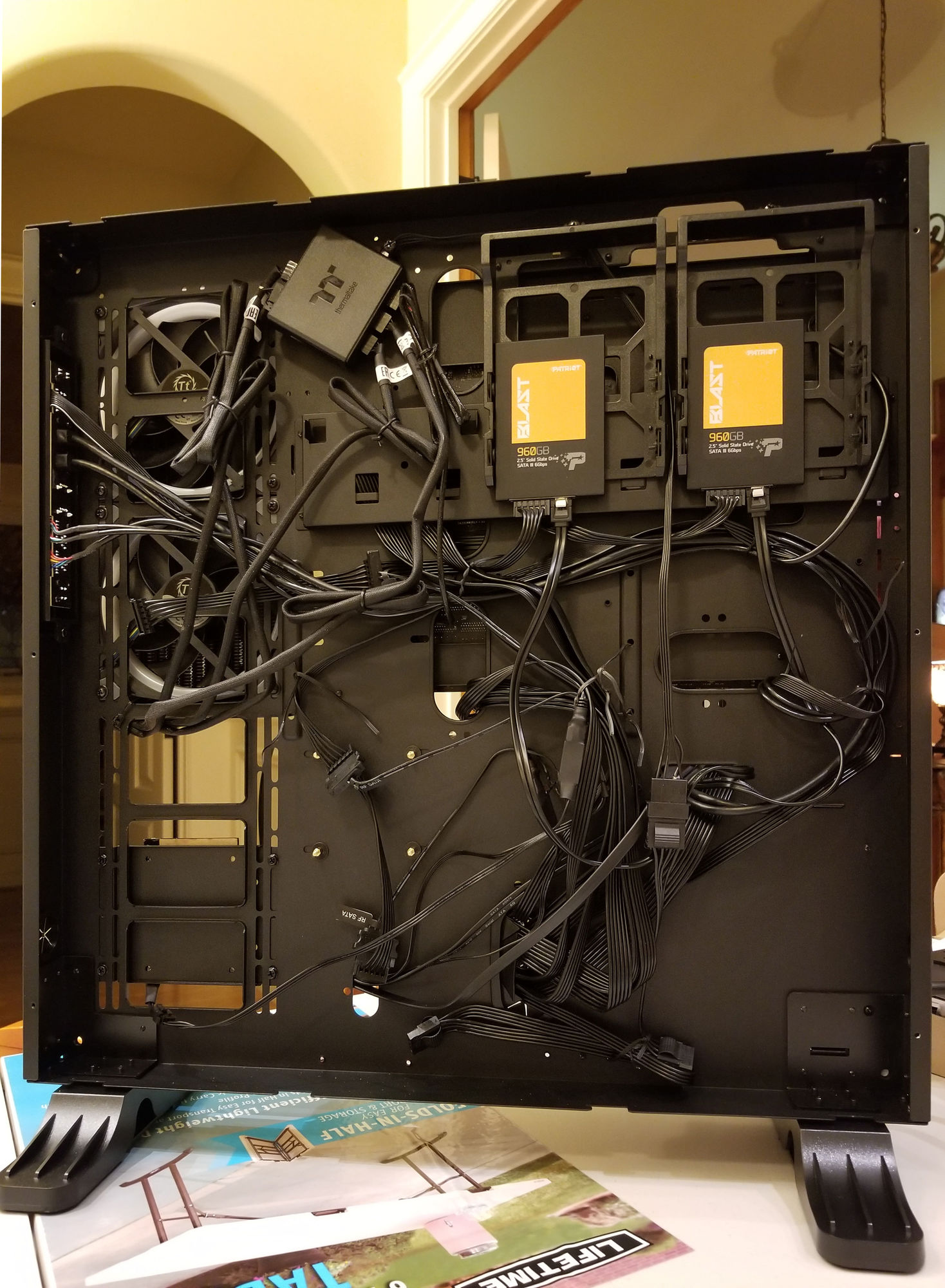 Not the best cabling job in the world, but nobody has to see it either... after I close the case...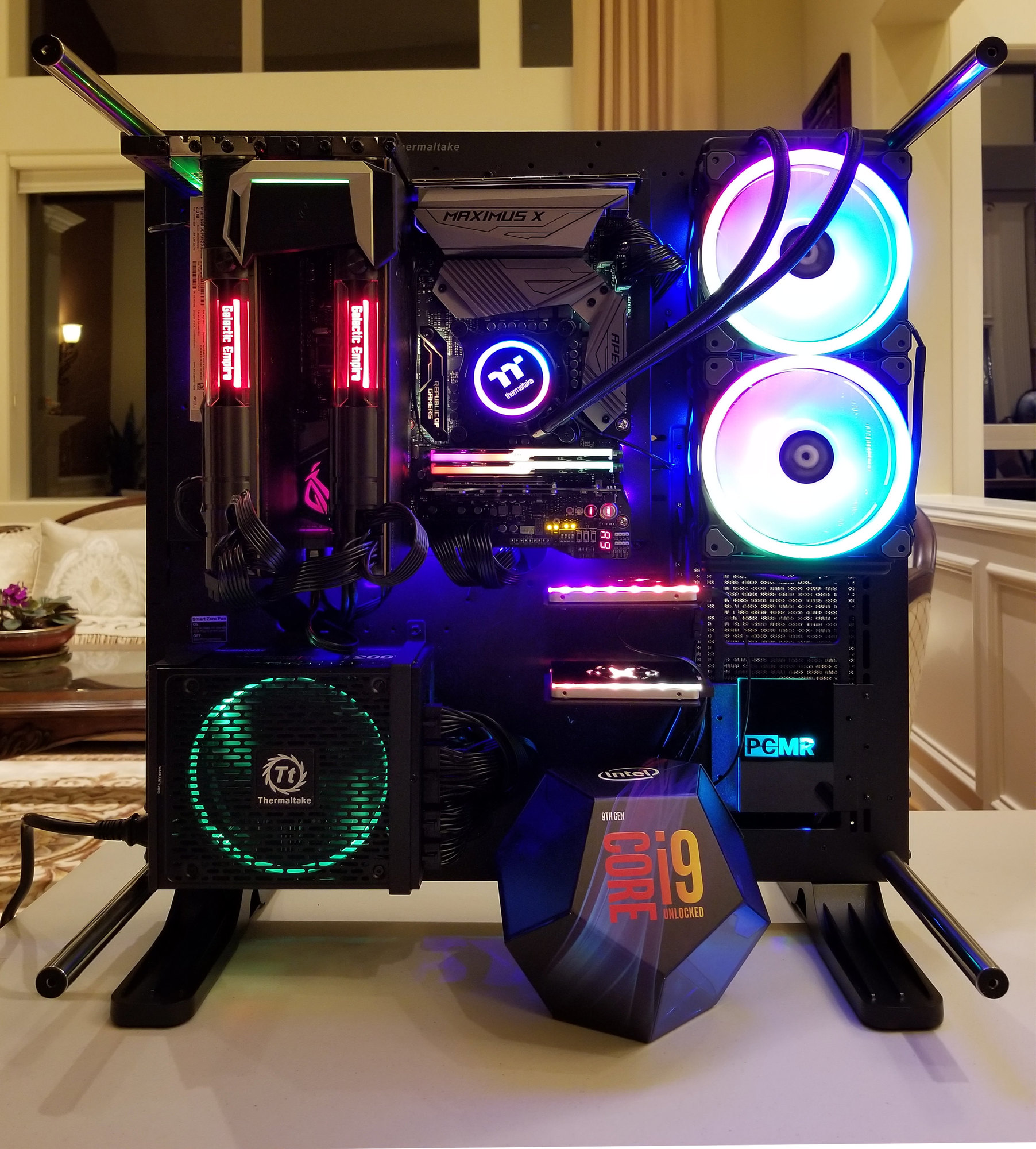 The payoff.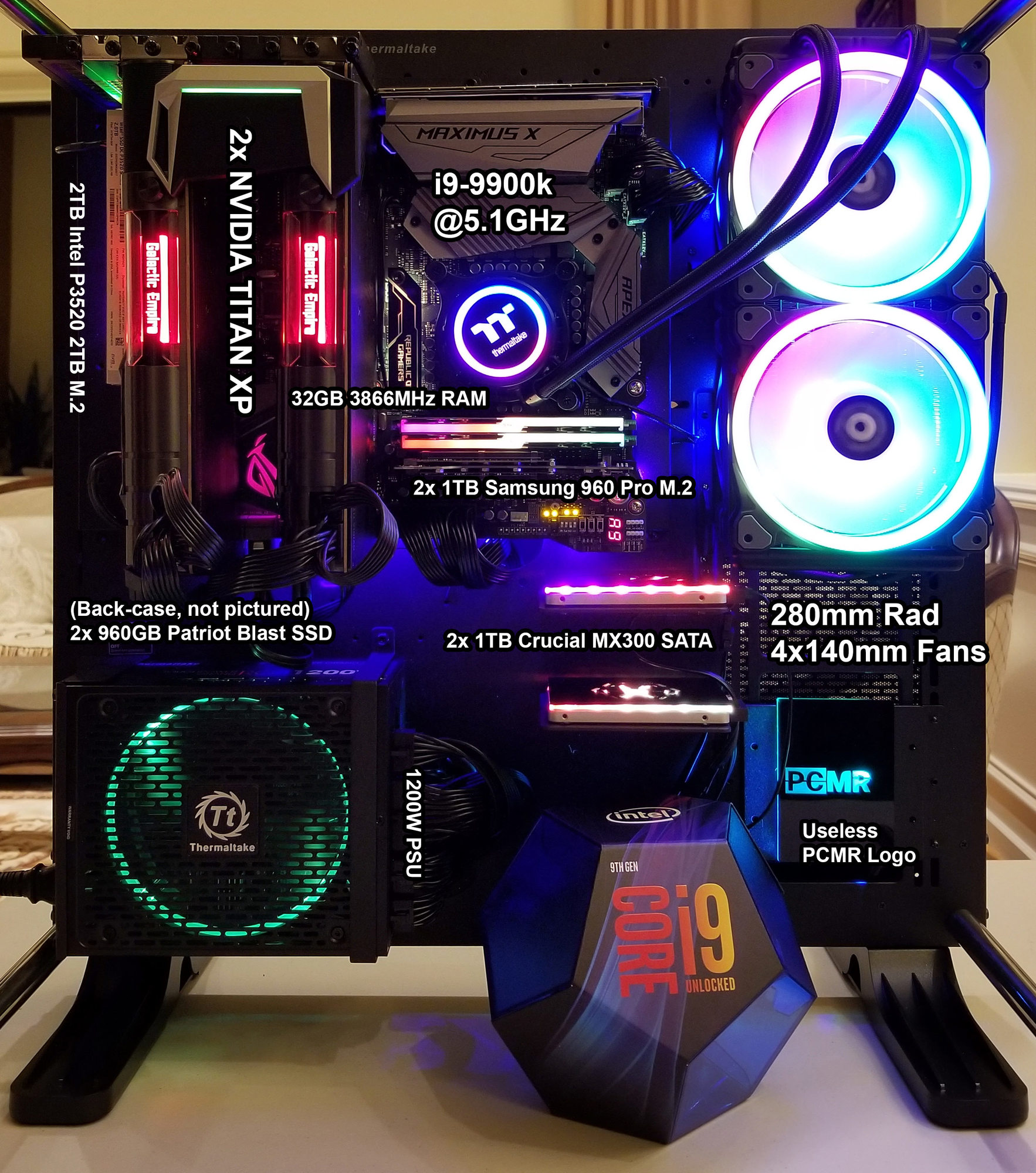 No kill like overkill...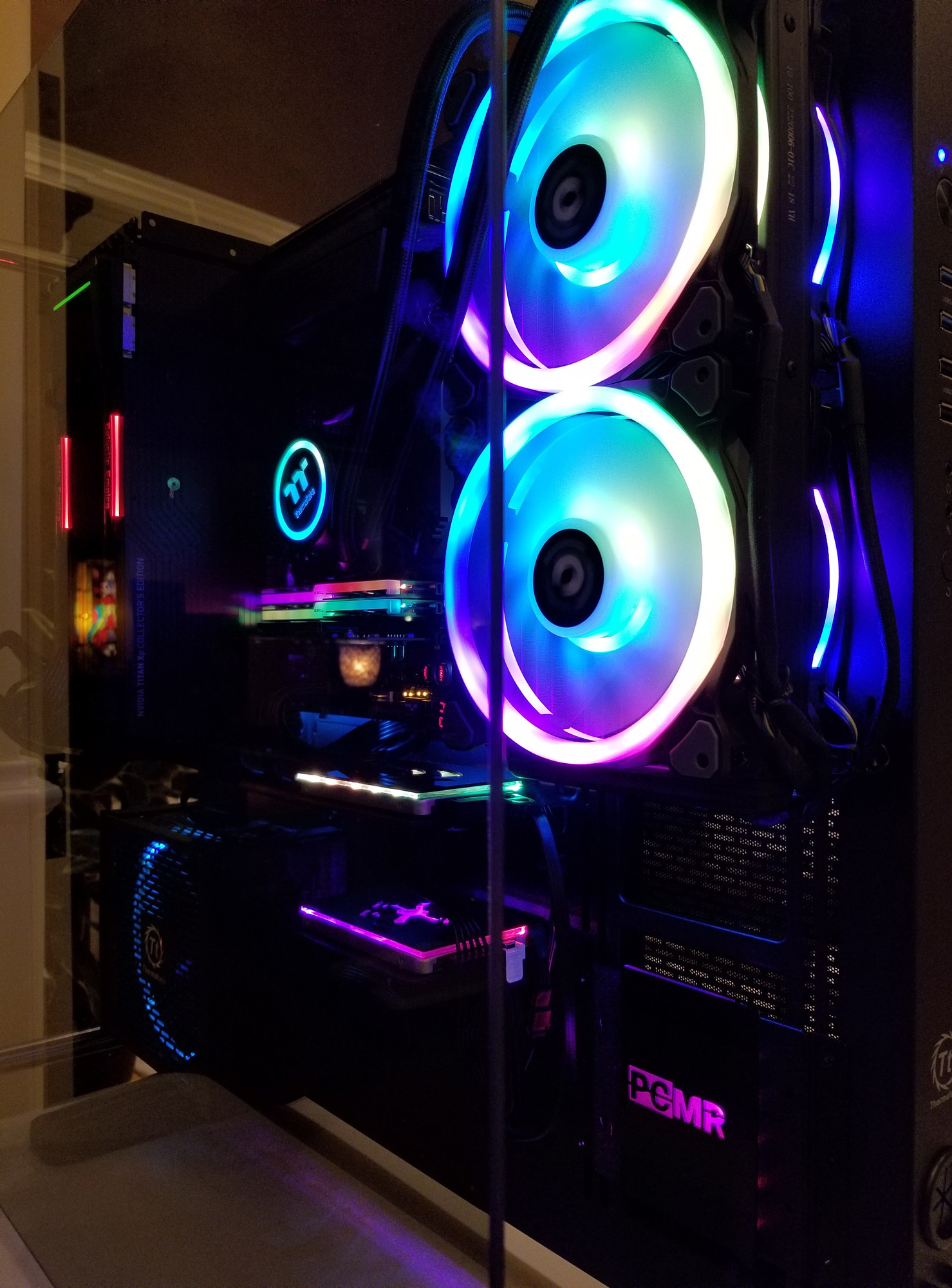 The P7 with it's tempered glass is a work of open chassis art.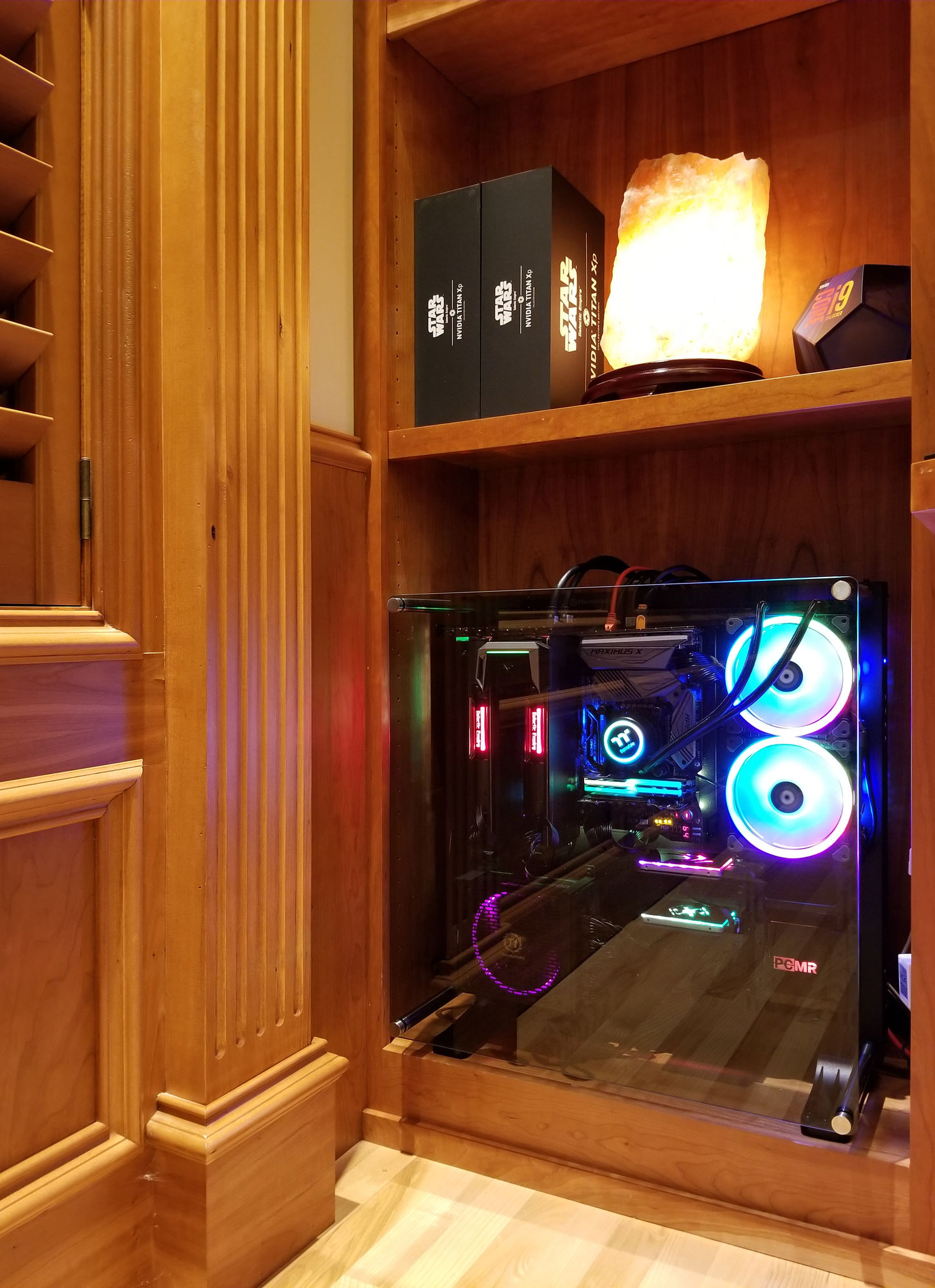 Where my PC now lives, in a bookshelf.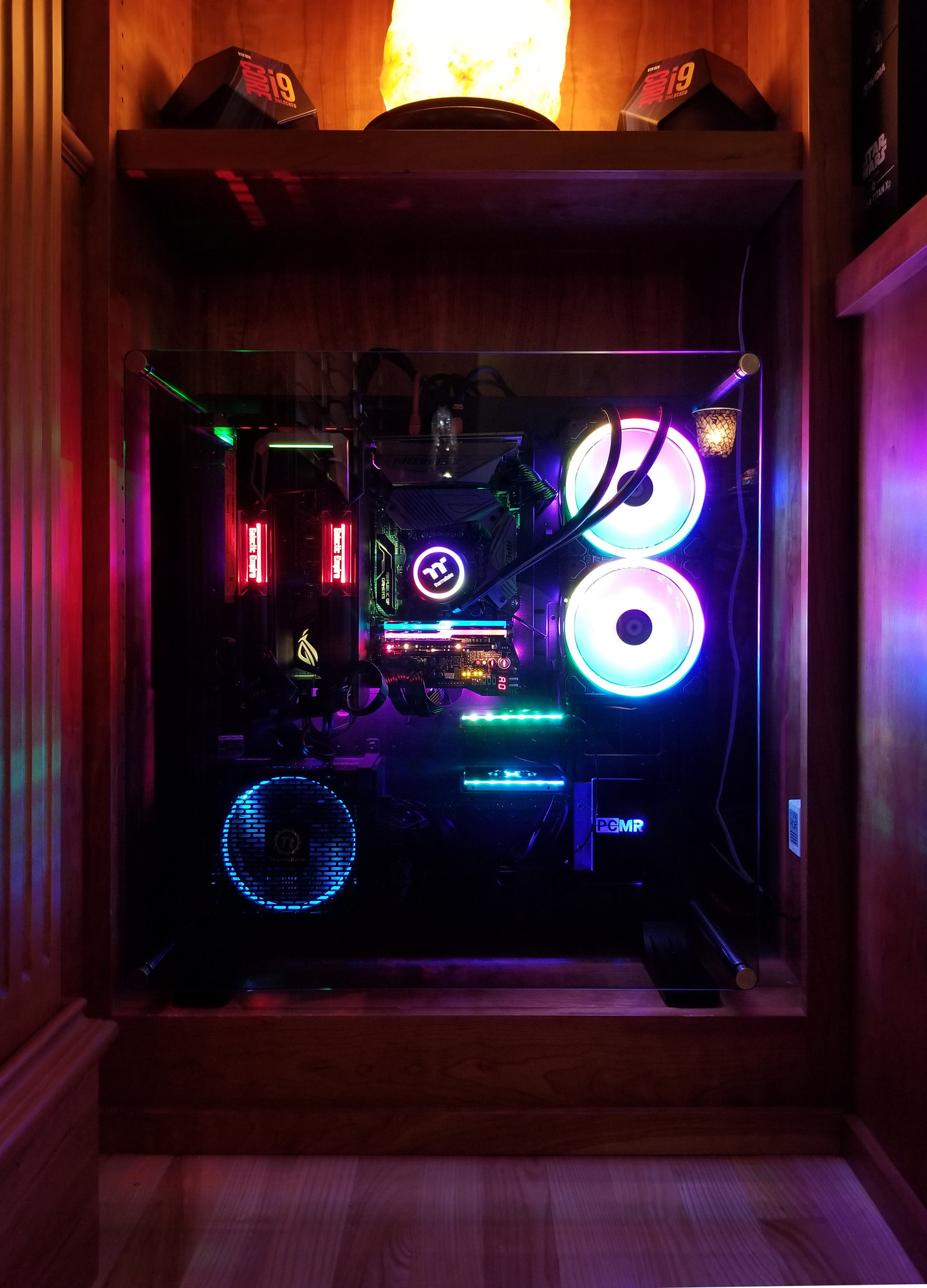 I'm too old and lazy to coordinate colors, so I let the RGB Rainbow Vomit do the work.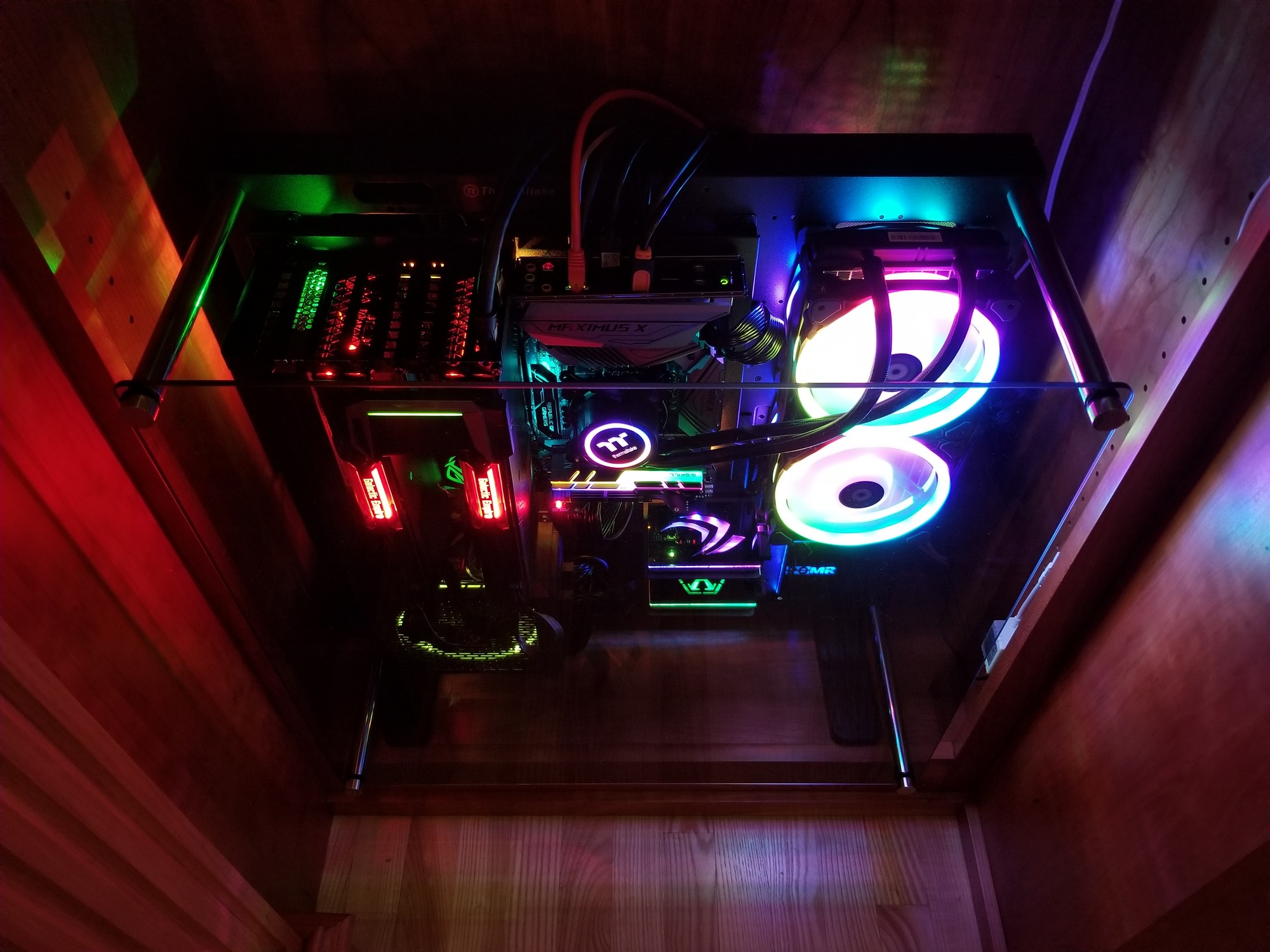 The ventilation for the P7 as an open chassis worked for this cramped situation, in fact, even better than my HAF-X case in the open.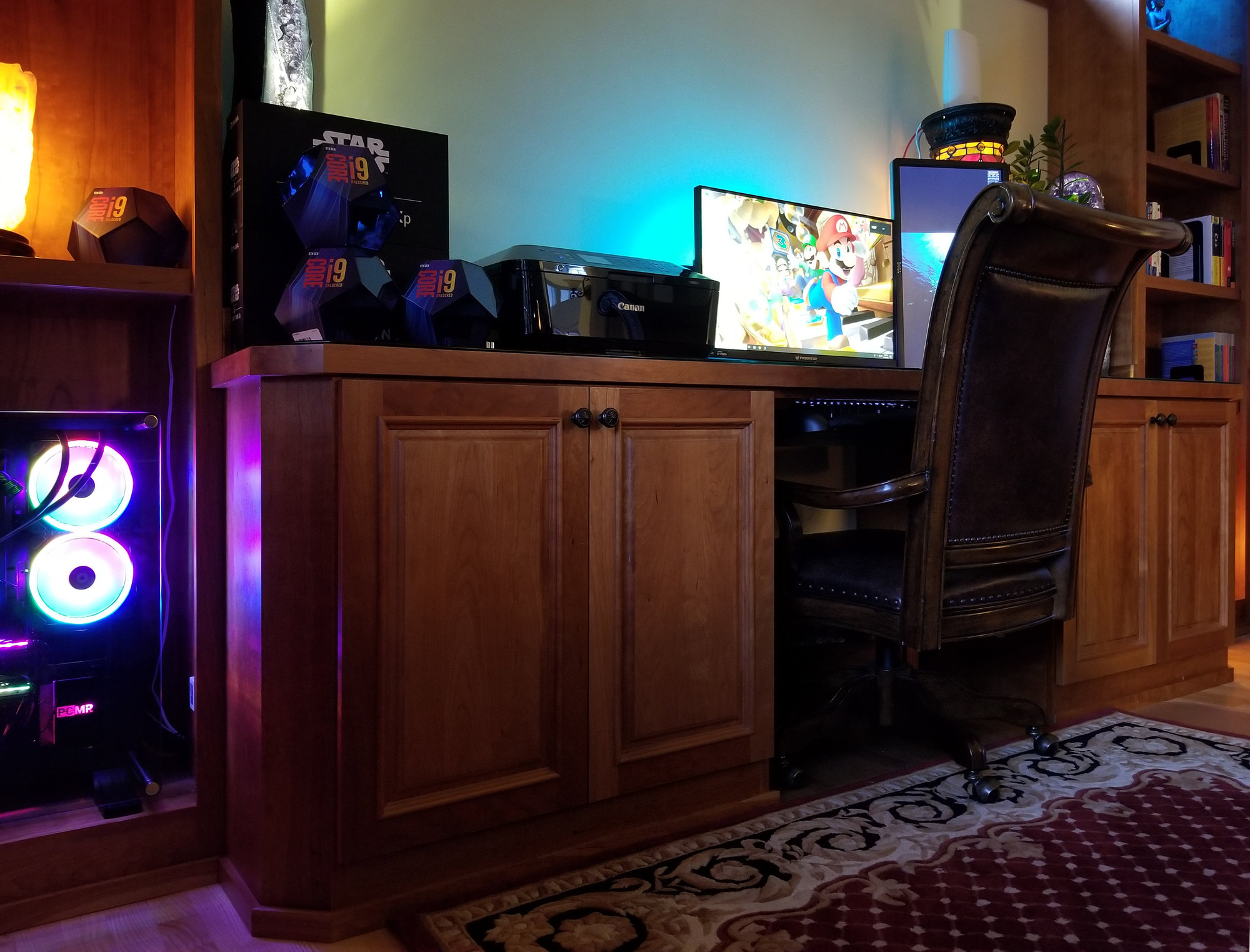 Where the P7 sits relative to my battlestation cockpit.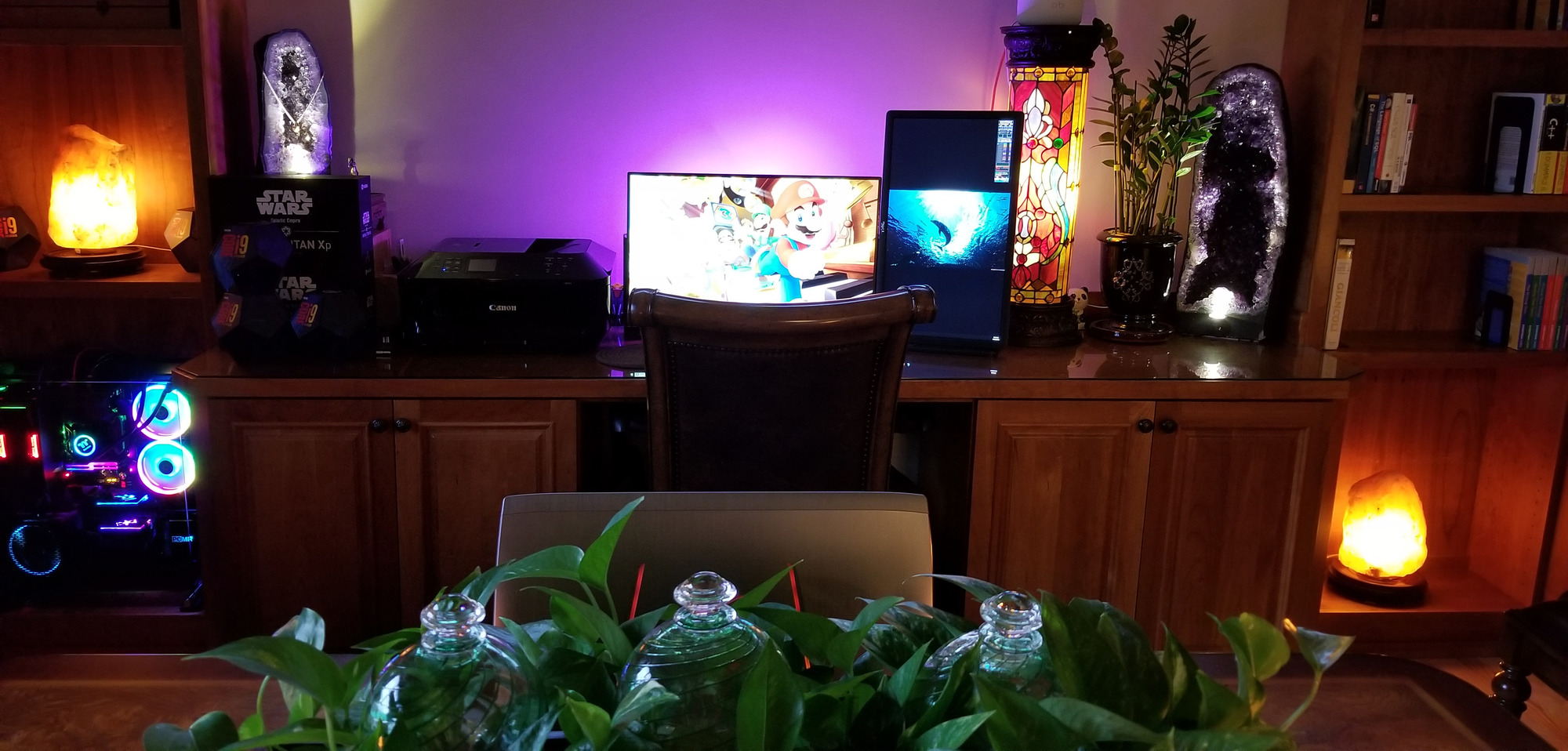 Backwall.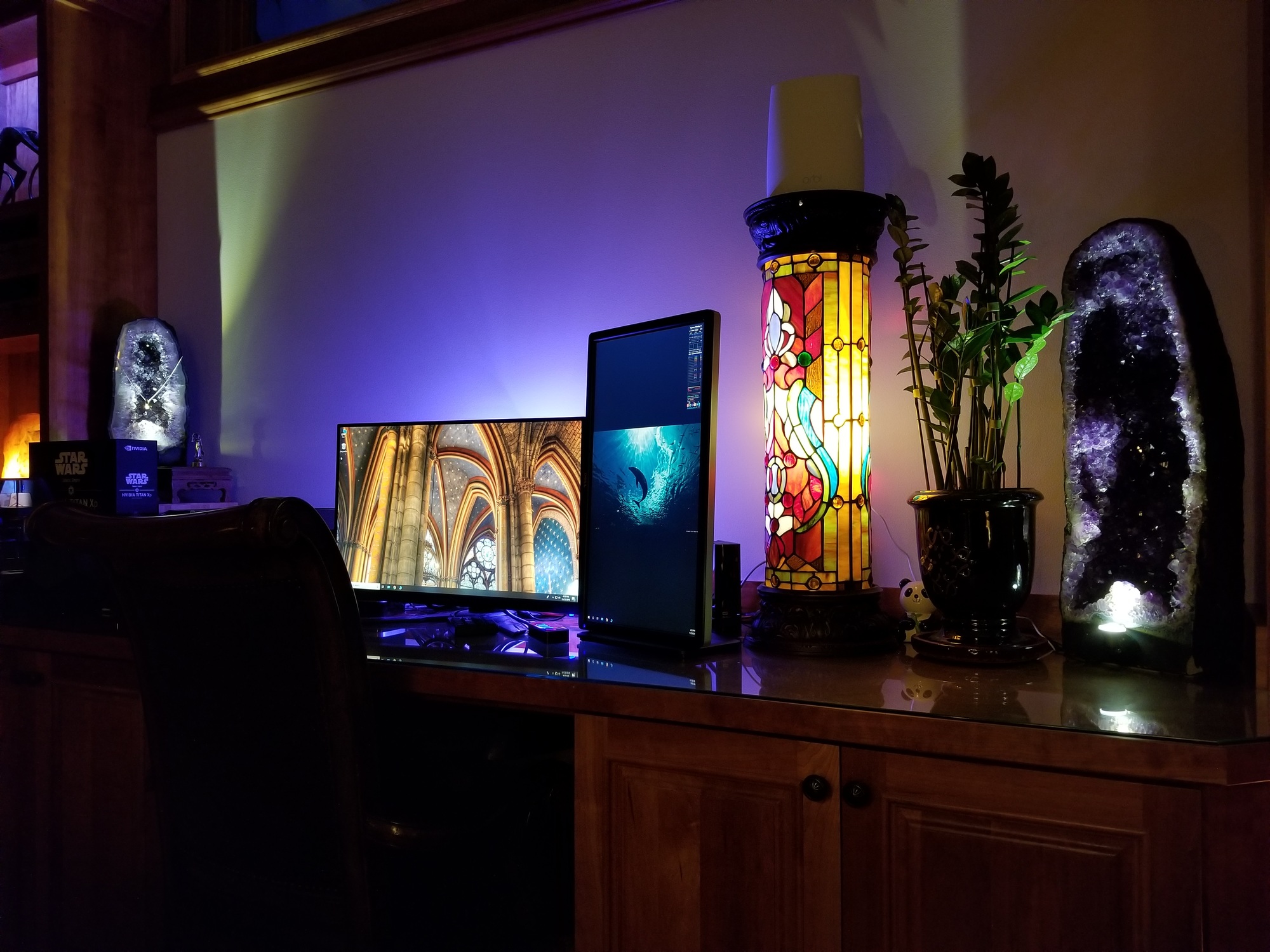 Welcome to my church.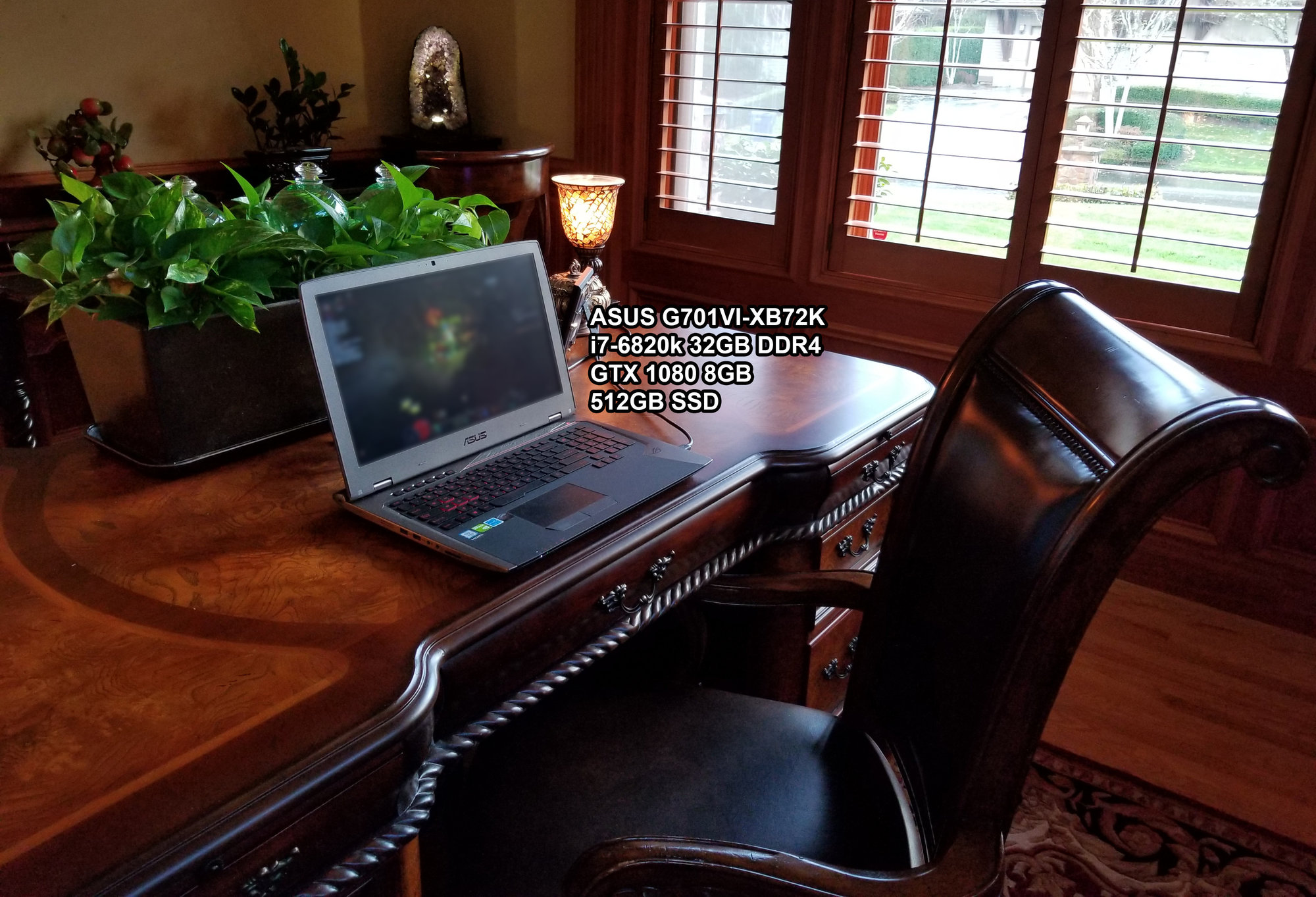 The door-facing office desk. You can't have an overkill PC without an overkill laptop.
Office entrance.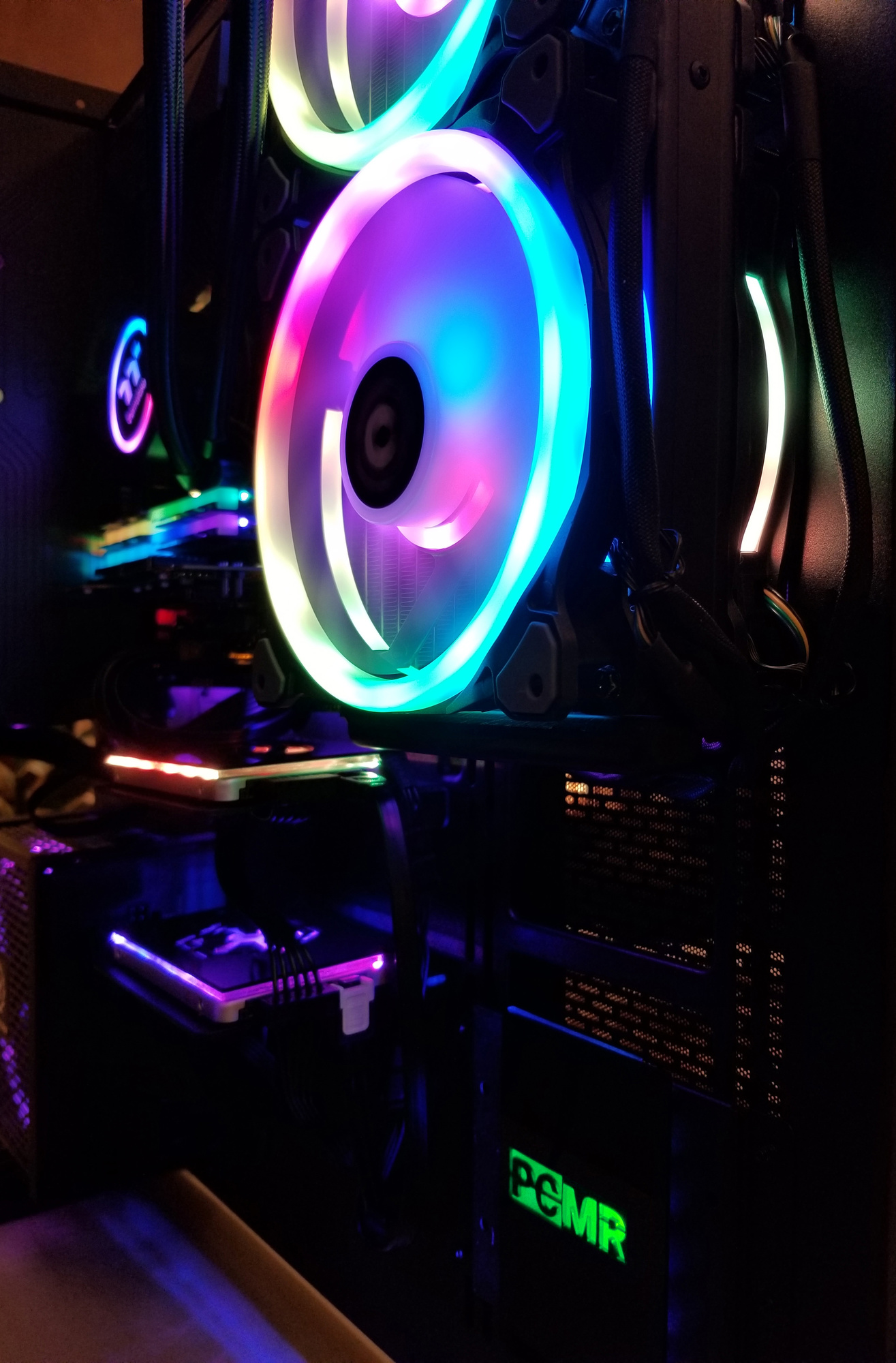 Fin.
Last edited: