Joined

Aug 12, 2006
Messages

4,546
I just moved into an apartment here in Tacoma, WA and after a few years of being in storage, decided to setup my HTPC again. Unfortunately I sold most of my home theater setup before the move because I couldn't take it with me or risk it getting damaged in the process. At one point I had a great setup but life changes things. I finally have somewhat of a decent setup now. I just need to upgrade to better bookshelves. I was looking into a pair of Paradigm Atoms v5's or something from Aperion Audio. In the mean time this is my current setup:
Toshiba 37HL67 Regza 37" LCD
Audioengine A2's White
Maverick Audio D1 TubeMagic DAC
HTPC:
Gigabyte EP43-UD3L Motherboard
Intel E6600 w/ AC Freezer LP 7
Gigabyte HD5450
G.Skill 4GB
Antec 430W Earthwatts
5x1TB Western Digital
64GB Microcenter Sandforce OS drive
Antec 300 Case
Running XBMC.
My old setup before I sold everything.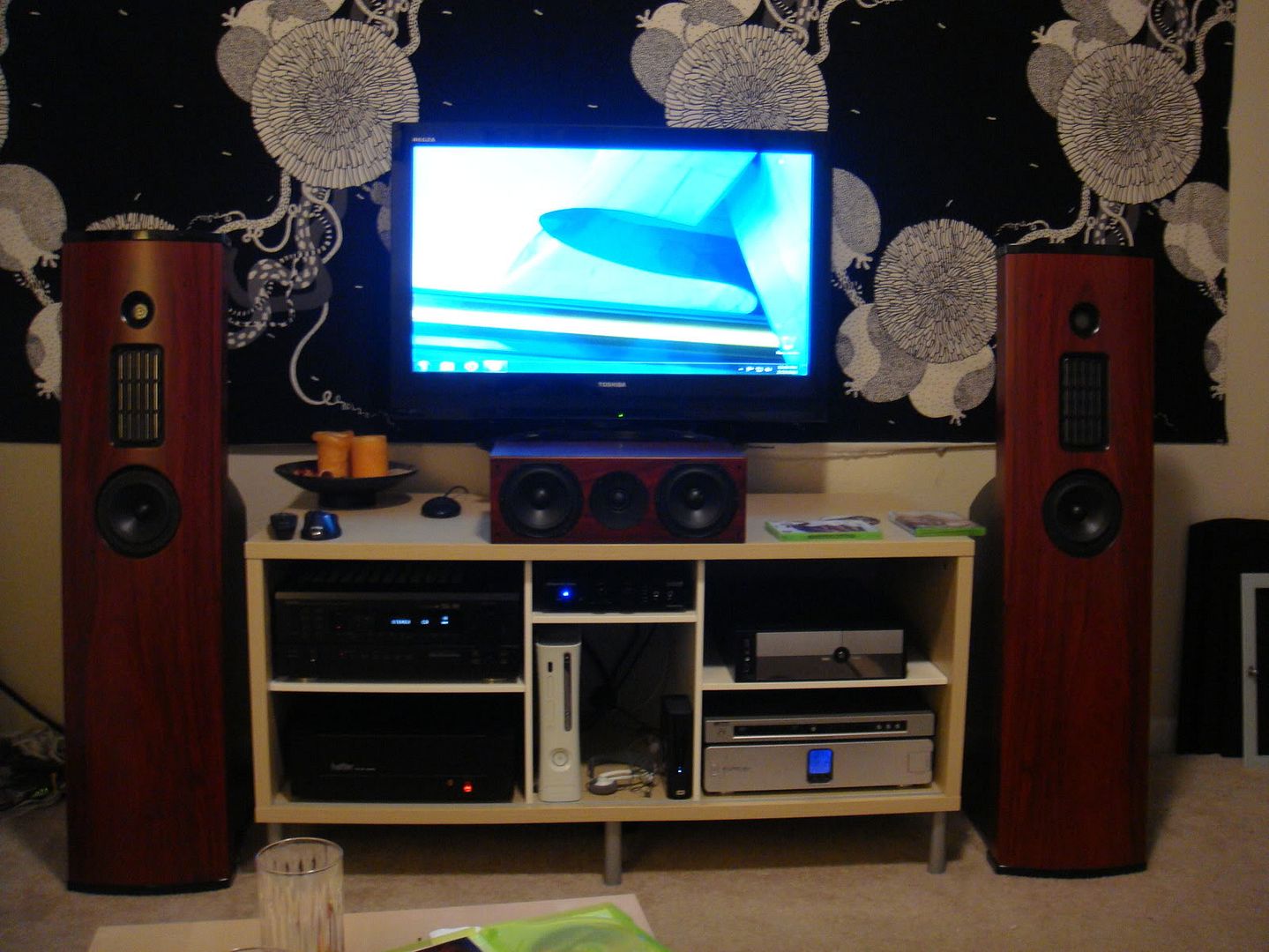 Last edited: