Here's my new setup which is finally finished for the most part. Using a panasonic 60" UT50, 2x HDHomerun Primes, Xbox 360, Wii, PS3, and my HTPC. The pics aren't the greatest used camera from my phone. Will post pics of actual HTPC soon, need to finish the case mod.
HTPC specs:
Antec fusion case
2500k
8 GB DDR3
Asus GTX 660
2x OCZ Vertex2 raid 0 (Boot)
3.0 TB WD Green drive
Samsung BD Drive
Yes thats duct tape around the edges I cut, was too lazy to smooth it out. Still trying to figure out a way maybe make a mesh shroud to put on top.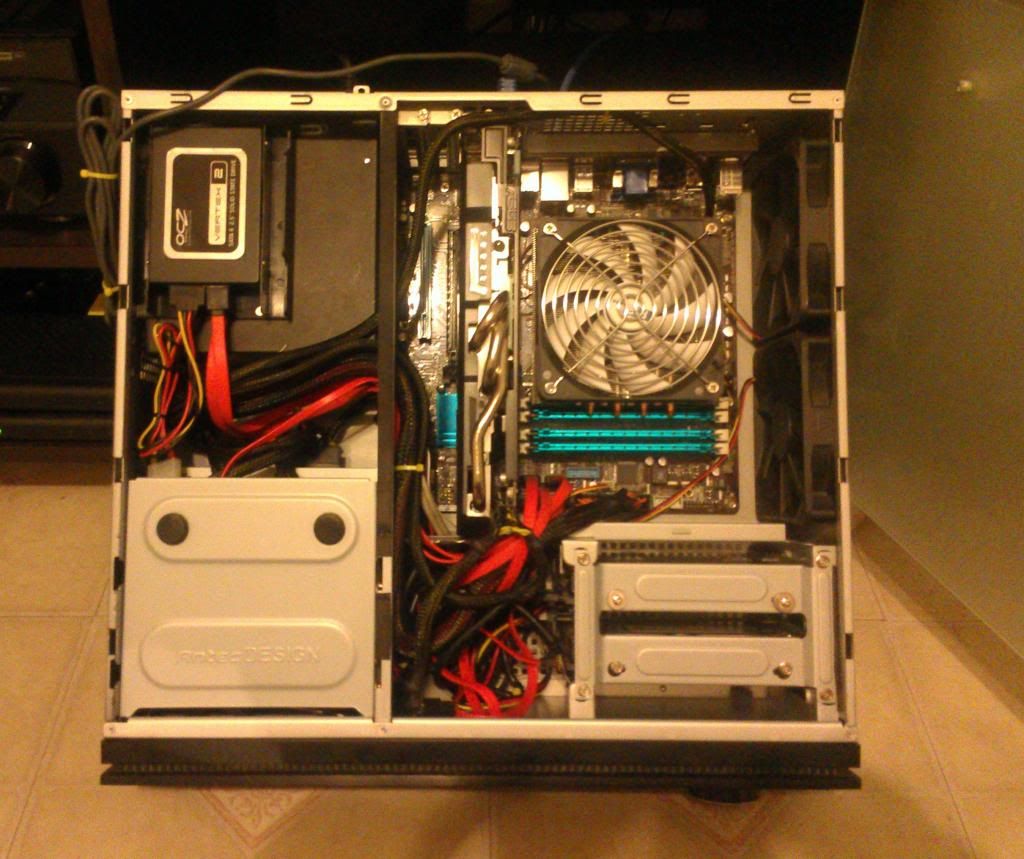 Cable management isn't the prettiest maybe I'll go and clean it when I'm not feeling lazy lol.
Here is my entire setup in the living room.
Also got a nice setup to run roms using mediabrowser.
This one of my extenders running. I've been very satisfied using an xbox 360 as an extender. This is a cheapo 50" Hisense I got on woot for $400.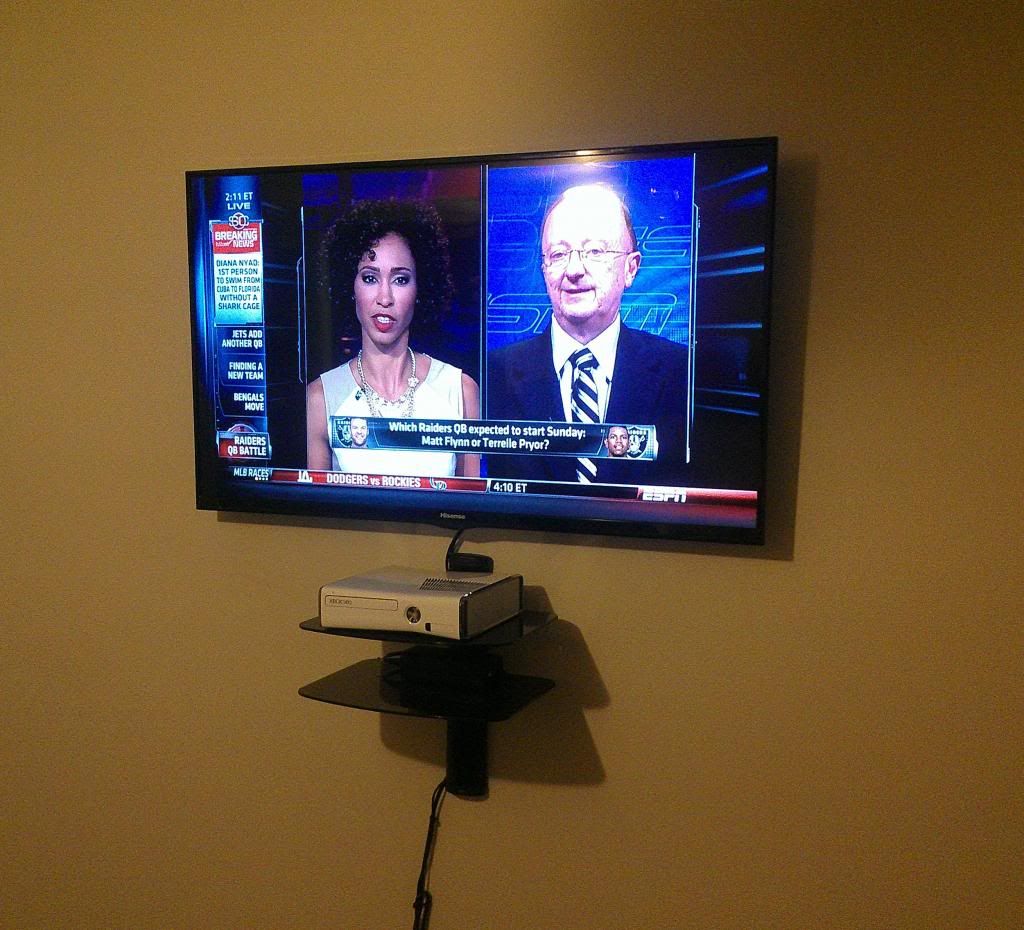 Last edited: