Joined

Mar 19, 2006
Messages

1,791
First time posting in Worklogs so be gentle. This will be my second custom case in 15 years.
Background: I'm really getting into playing VR on the HTC Vive. I just got WidmoVR prescription lenses so I could actually see while playing as glasses were difficult. My VR setup is in my living room and my gaming PC is in my bedroom. This needs to be remedied. Friends suggested putting wheels on my case or getting a handle to make things easier. Well I'm so lazy I'm going to build a custom mobile cabinet for everything instead!
Parts List:
Case: IKEA Oppland dresser.
Motherboard: MSI Z97 MPOWER MAX AC
CPU: Intel 4790K @ 4.0-5.0Ghz depending on day.
GPU: PNY GTX 1080 Ti XLR8 @ 2Ghz
RAM: Mushkin DDR3 @ 2400Mhz CL 10/9 depending on day.
Power supply: Seasonic Snow Silent 1050W
SSD: Mushkin 1TB Reactor.
HDD: Toshiba 3TB RAID 1
VR: Vive of course.
Radiator: Aquacomputer Airplex radical 2 360mm
GPU Block: Watercool Heatkiller IV
CPU Block: Watercool Heatkiller IV Pro
Fans: Whatever I can find in the bin.
Pump: Laing DDC ripped from an old G5.
Reservoir : XSPC DDC Top.
Tubing: PVC soft tubing.
I've also got a Lian Li motherboard tray on the way because I need to make this less stressful on myself and I lack access to a full shop these days.
Build Idea

I'v obtained an IKEA Oppland dresser unit that I will be converting into a PC case. I know this isn't as fancy as building from scratch but as I said this is a lazy build. The bottom drawer area or drawer depending on fit will become the PC and the top drawer will be used to store all the VR components and accessories.

Pictures so far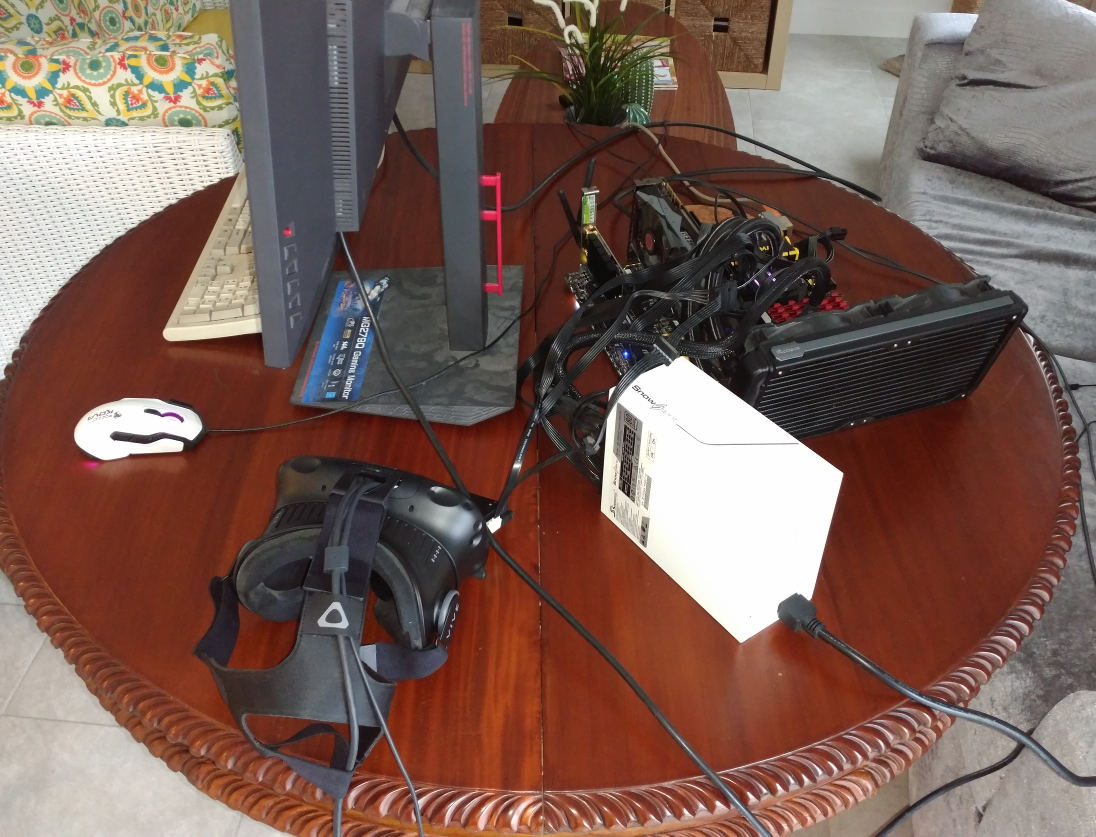 This is what I'm currently using without my case to play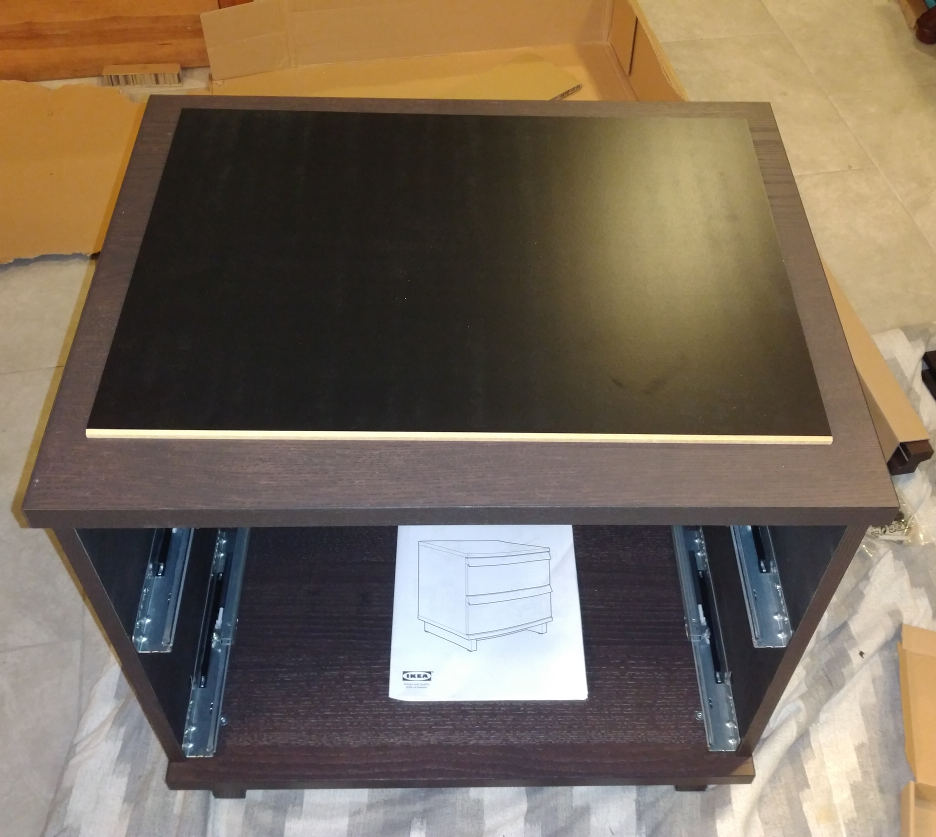 The victim!



Initial sizing and fit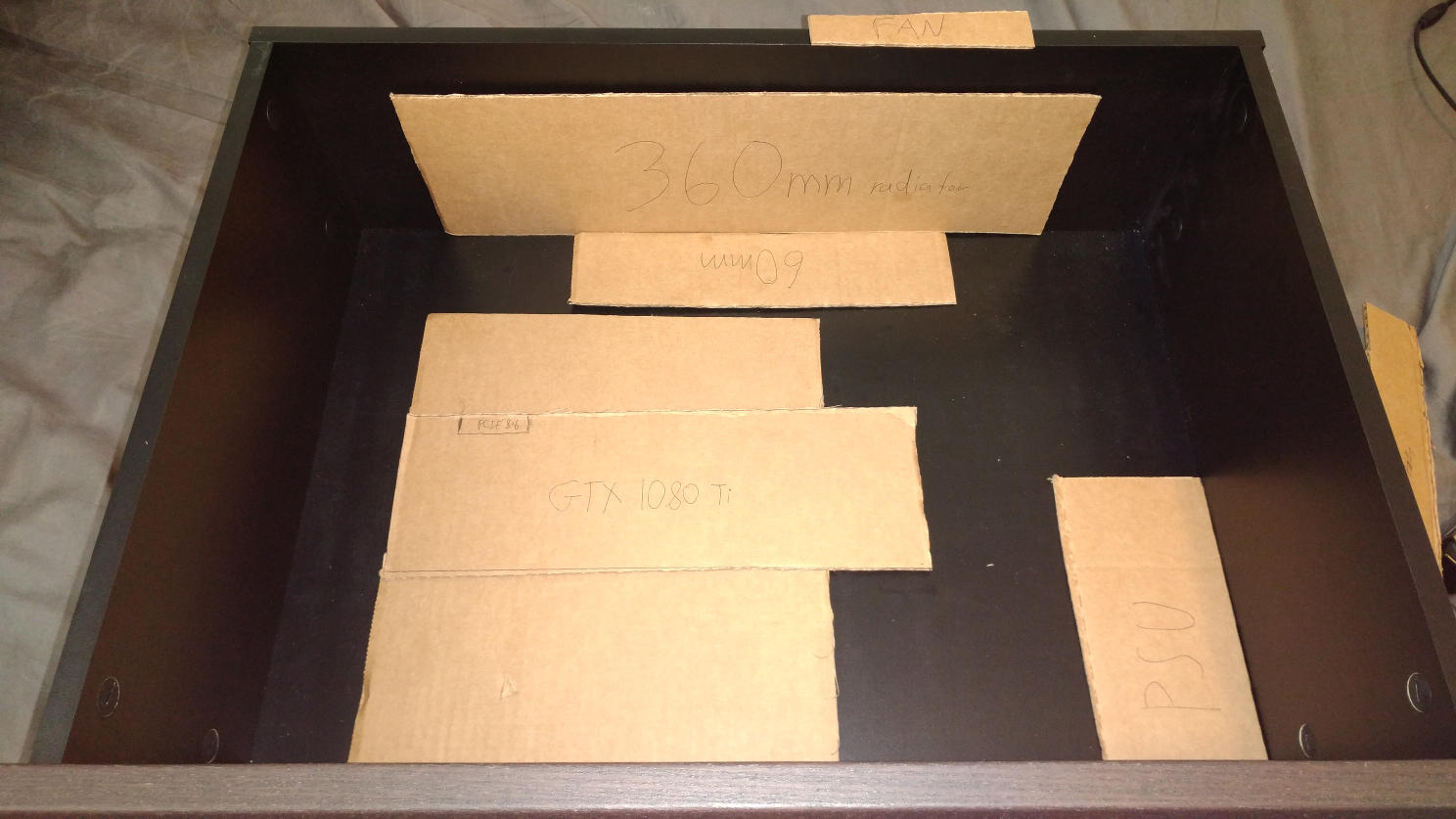 Cardboard cutout mock up to plan layout.
Last edited: