Joined

Dec 24, 2012
Messages

177
This is JUKEBOX
The sole job I have for this PC, is to be an Audio Player for my Home Stereo. Though, it should function well enough for Video File and DVD Playback too.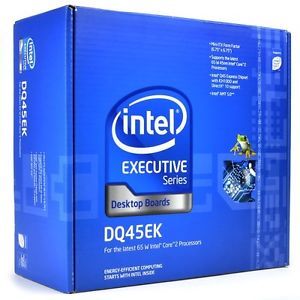 Parts are:
-nMEDIAPC 5000B HTPC case (eBay find)
-Orion 500 Watt PSU... (old but solid and silent... and I already had the part on hand)
-Intel DQ45EK mITX motherboard (already on hand)
- 2x 1GB Kingston DDR2 667 RAM... (parts on hand ...4 GB Hynix DDR2 800 on order from eBay)
-Intel E8500 3.16 Ghz Core2Dou ( can take a Core 2 Quad S Series... don't want to justify eBay purchase)... stock Intel LGA 775 CPU Cooler (silent operation 4 Pin PWM header)
-Creative Labs X-Fi Titanium PCIe (eBay find)
Corsair 240GB Neutron GTX SSD ( on hand already)
Seagate 3TB Barracuda SATA III HDD ( on handy already - file server pull)
ASUS 16x DVDRW SATA (Newegg Refurb deal)
- on the lookout for the part... nMEDIAPC PRO-LCD module
JUKEBOX is connected to the Pioneer 5.1 Home Theatre Receiver via 1/8" male jack to RCA audio cable. I have a Toslink cable too, just the Creative Control Panel for the X-Fi (which I got dirt cheap off eBay) is not as intuitive as the Creative Recon 3D Professional in my main rig to setup. Really the Pioneer does a nice job of making tunes sound nice. The X-Fi sounds better than the on board HD Audio on the motherboard.... there are better cards, but for the cost of dirt cheap, ya can't go wrong.
to do... go to Fabricland or some place that has Velcro, and get a bit. The Front Panel on the nMEDIAPC 5000B HTPC case has a loose catch.... Velcro and crazy glue is my solution. The EBay Seller disclosed the info, and I'm good with it.
BlackDragon
Last edited: