Joined

Aug 7, 2013
Messages

130
After wussing out on following through with the delidding of my i7-7800x (socket 2066), Saturday night I pulled out the delid tool that has sat in my desk drawer since August, and I gave it a go. I was nervous and very careful. I read several of the guides that I'd found online, and watched a handful of videos.
The Good: I did manage to do exactly what the guides / videos demonstrated, and I removed the IHS successfully.
The Bad: While I was using a q-tip with rubbing alcohol and removing the glue/residue, on one of the corners of the chip, I managed to knock off two TINY resistors and a TINY black chip. In hindsight, the guides/videos that I'd followed must have been for socket 115x, or some other cpu that doesn't have these. Or maybe they did say it, and I just overlooked it because I'm an idiot.
Be that as it may, as of right now I've got the two resistors and the black chip carefully folded up in a piece of paper, and placed within a ziplock bag.
My question is; do any of you have any suggestions, or know of any place that I might be able to send this cpu + tiny black chip + resistors to, that might be able to resolder them back on?
Picture I took right before I began the delidding. It shows the chip + two resistors in tact.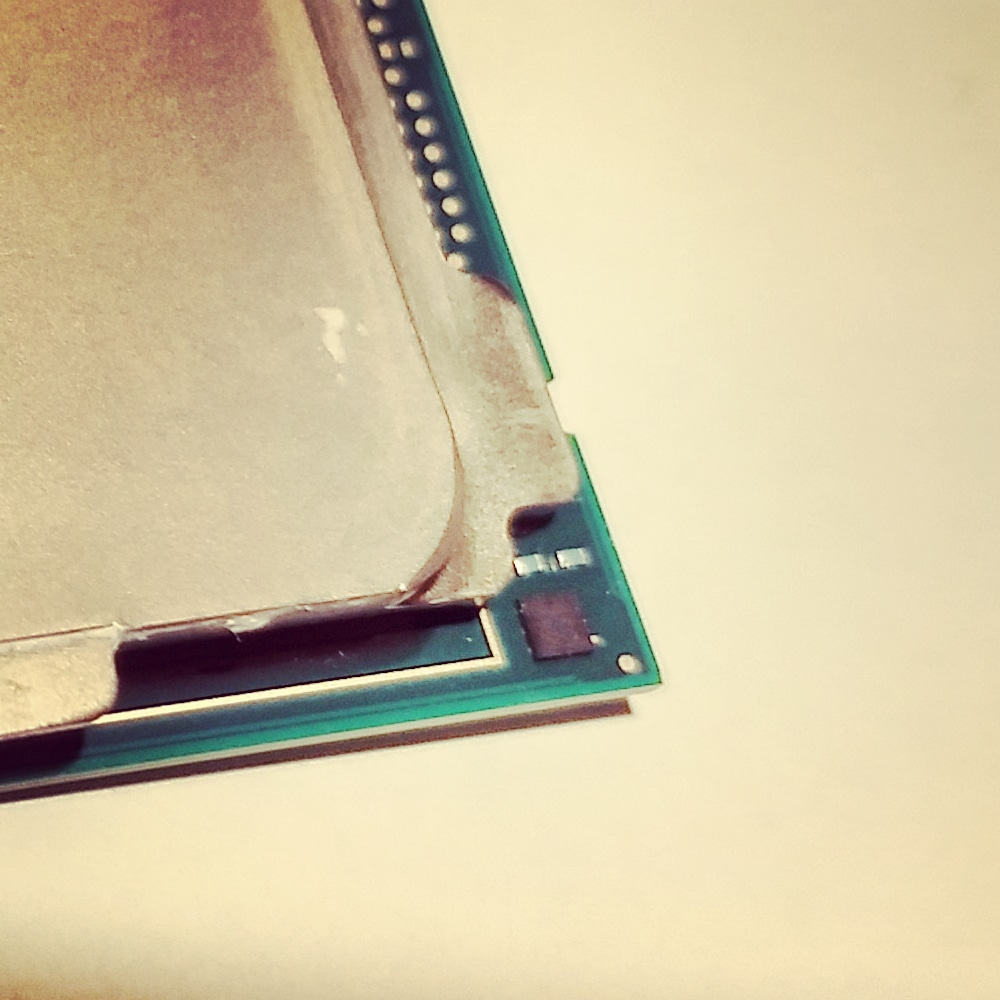 The carnage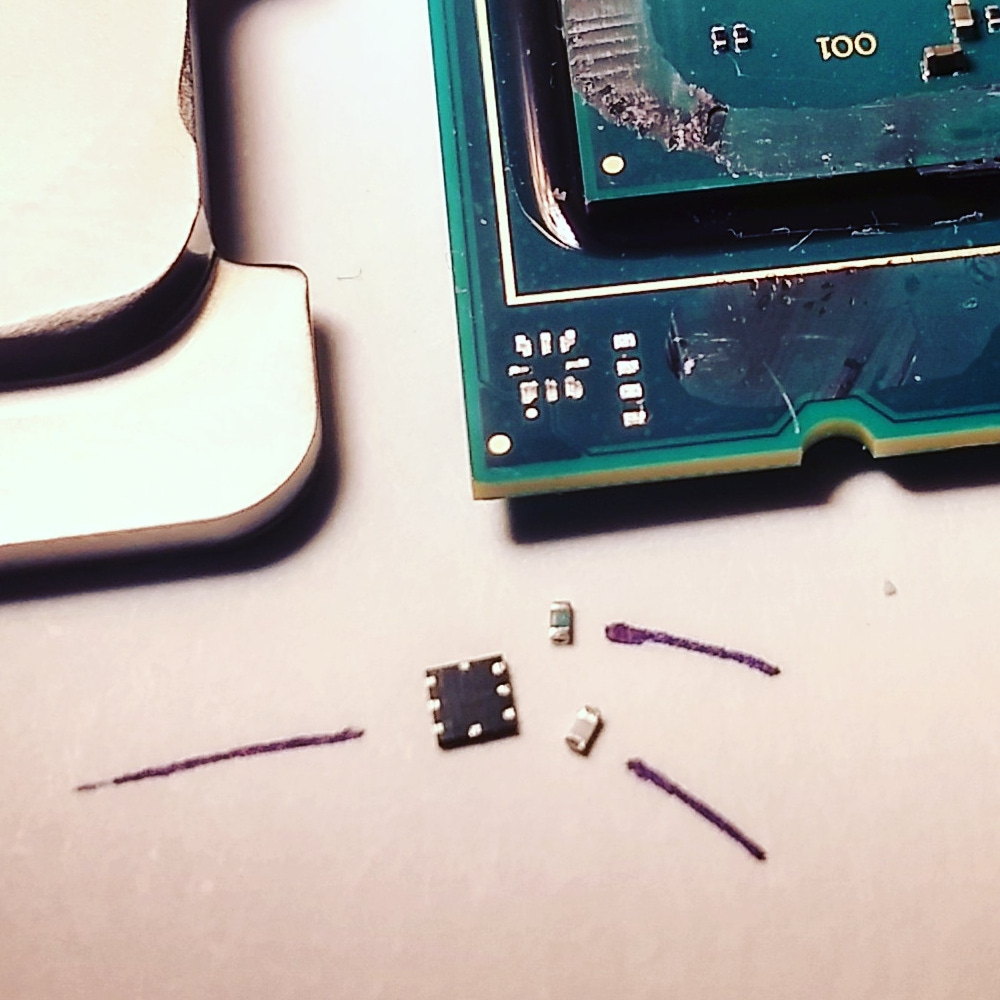 Another view:

Any help or advise is greatly appreciated.