Joined

Apr 13, 2000
Messages

8,003
https://www.heatware.com/u/52718/to
Paypal G&S preferred
Update: Paypal G&S Fee's will be added on to final cost. I'm using
https://thefeecalculator.com/
(trying to abide with new 1099-K rules).
Update: Added Bits power 7/16th x 5/8th 90 degree rotary fittings (4 used, 1 new in bag), two 90 degree rotary G1/4th extension fittings.
EK FC 1080 GTX waterblock + backplate. Unfortunately, I lost the mounting screws for this block. Compatibility list here: https://www.ekwb.com/configurator/waterblock/3831109831304
Asking $35 shipped + PP G&S fee's.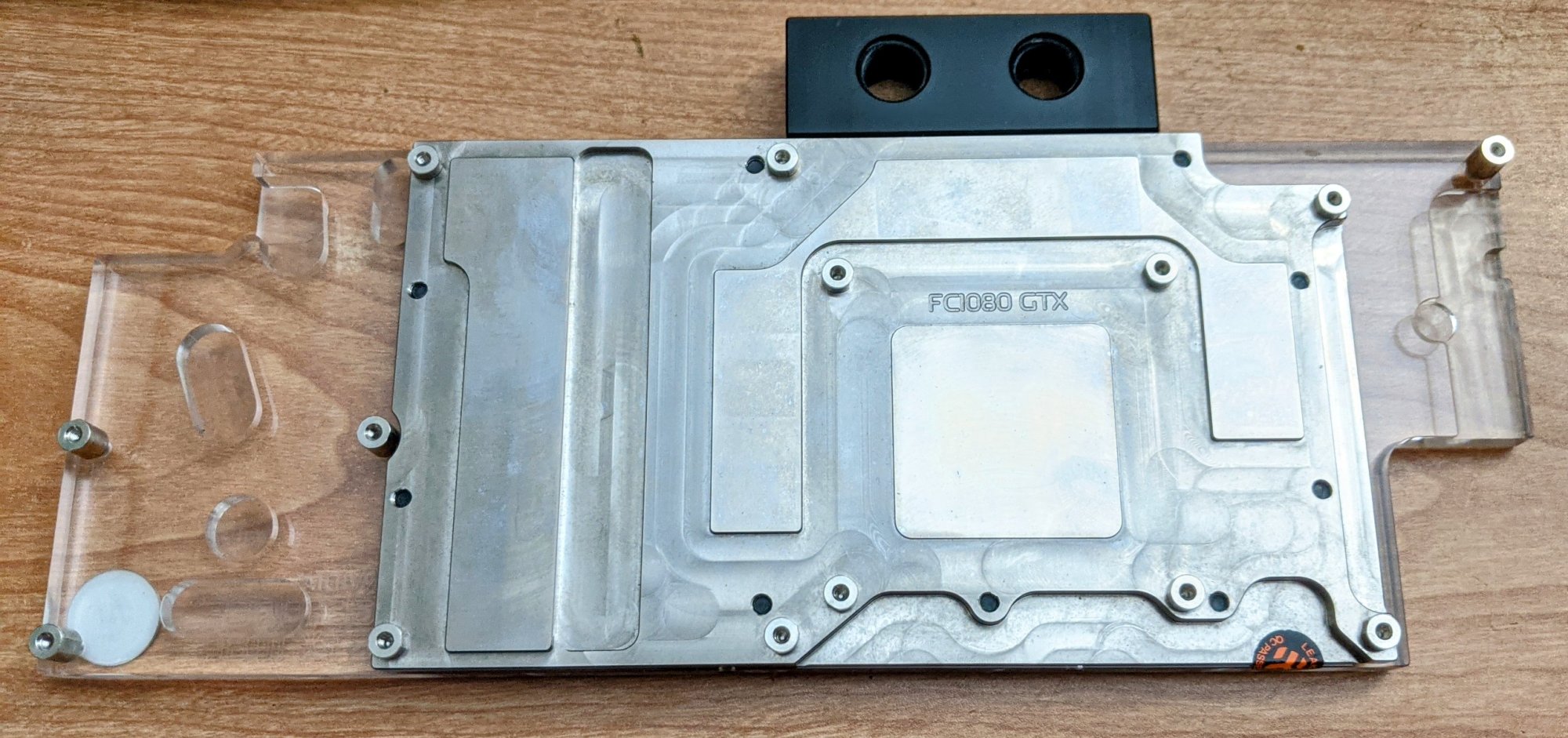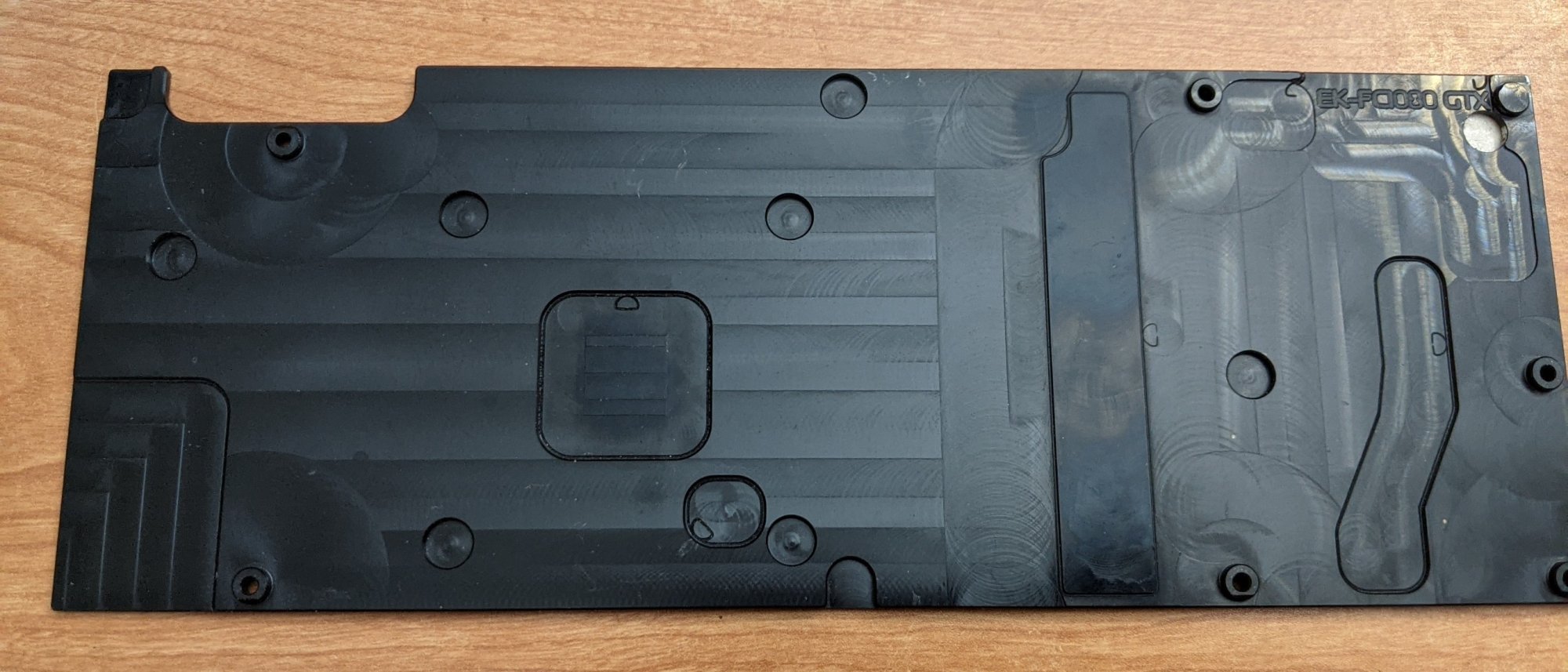 All Hard Drives wiped, and passed S.M.A.R.T. Extended tests.



Selling a lot of six used 1TB Enterprise drives - 5 WD RE series (One Dell rebranded), 1 Dell Seagate Constellation ES model. Three WD's are WD1003FBYX models. $60 shipped + PP G&S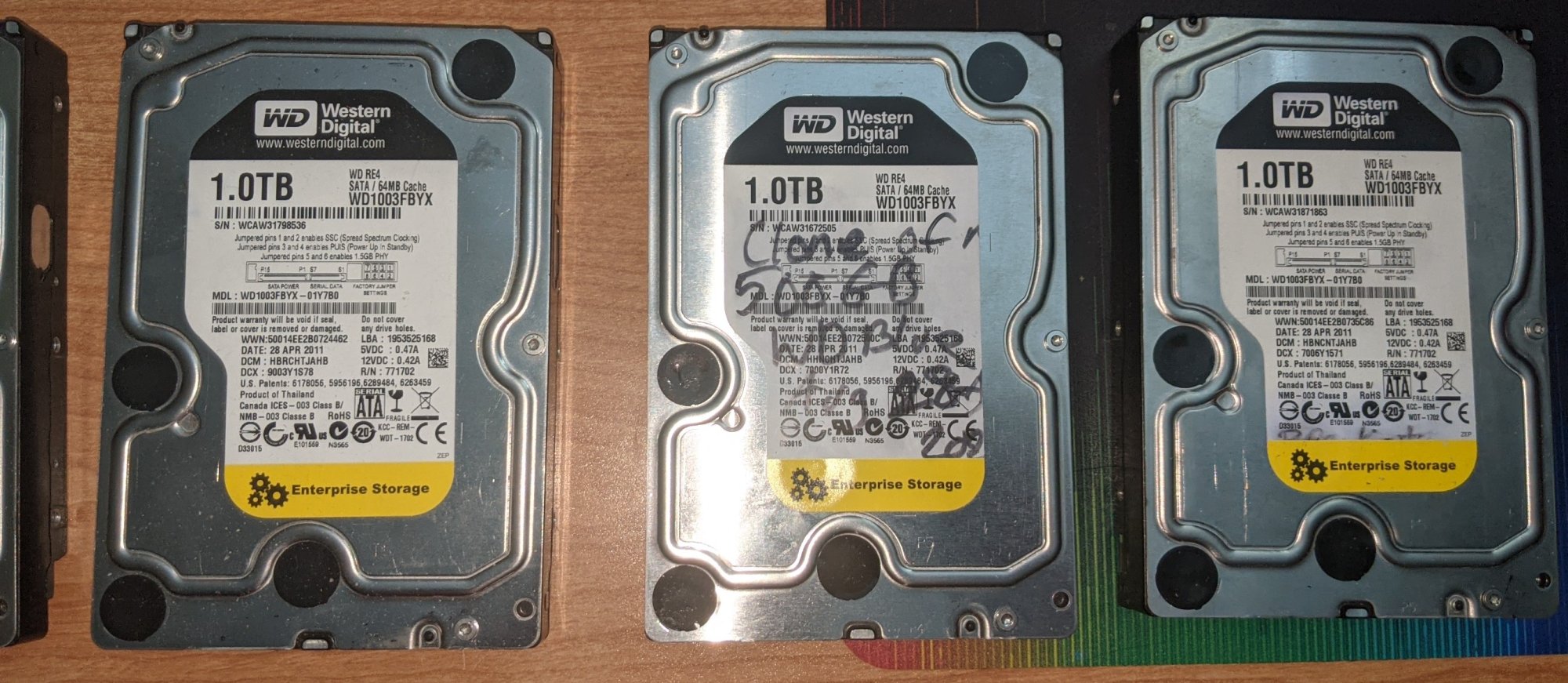 Bitspower 7/16th x 5/8th 90 degree angled rotary compression fittings. Four used, one new in bag. Two new rotary 90 Degree G1/4th extenders (BP-MB90R2).
$47 shipped + PP G&S Fee's for all seven.

Info on BP-MB90R2 90 degree rotary G1/4th extenders:

https://www.amazon.com/Bitspower-BP-MB90R2-Rotary-Degree-Adapter/dp/B003U3RUZ2
https://shop.bitspower.com/index.php?route=product/product&product_id=1719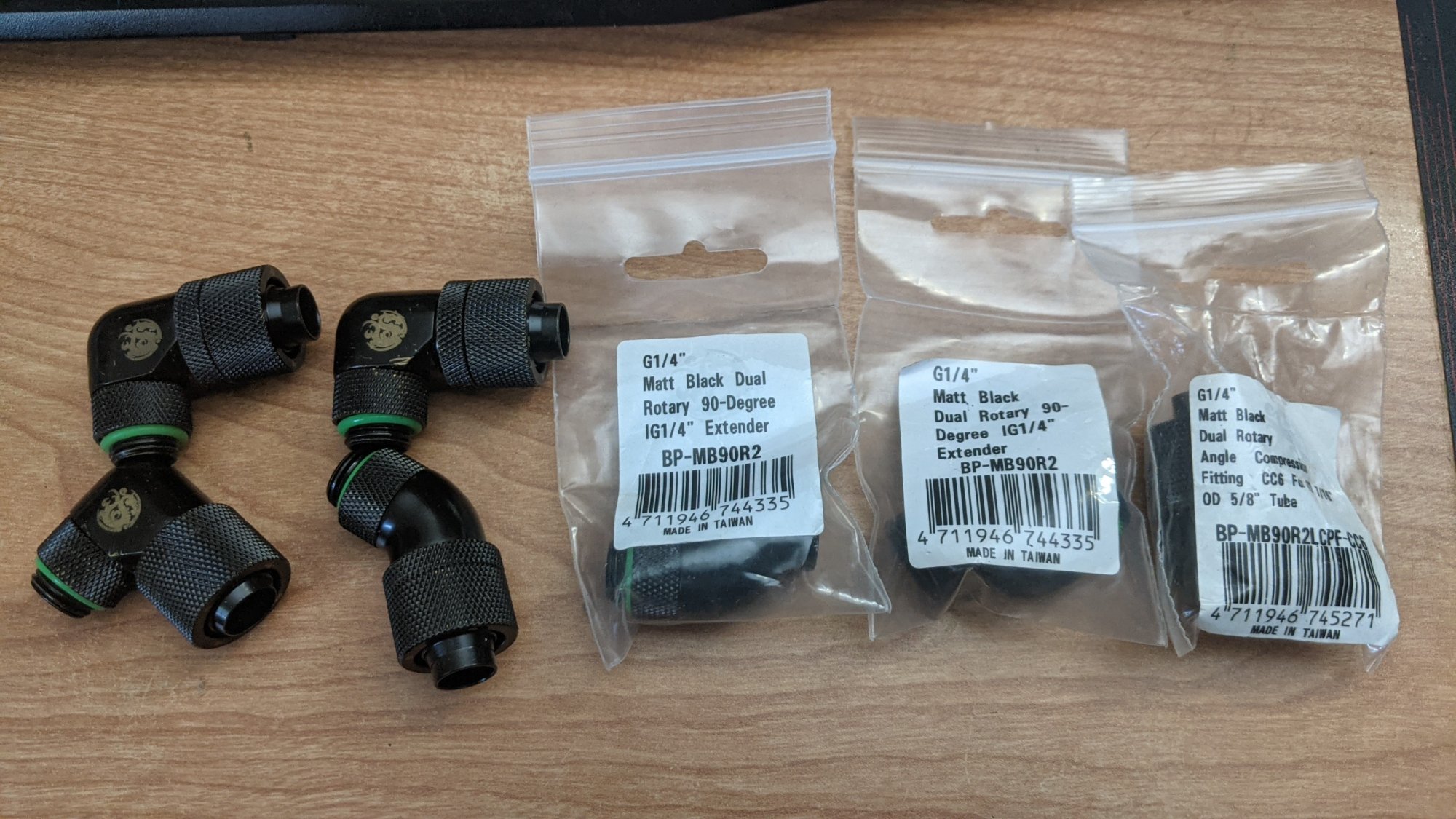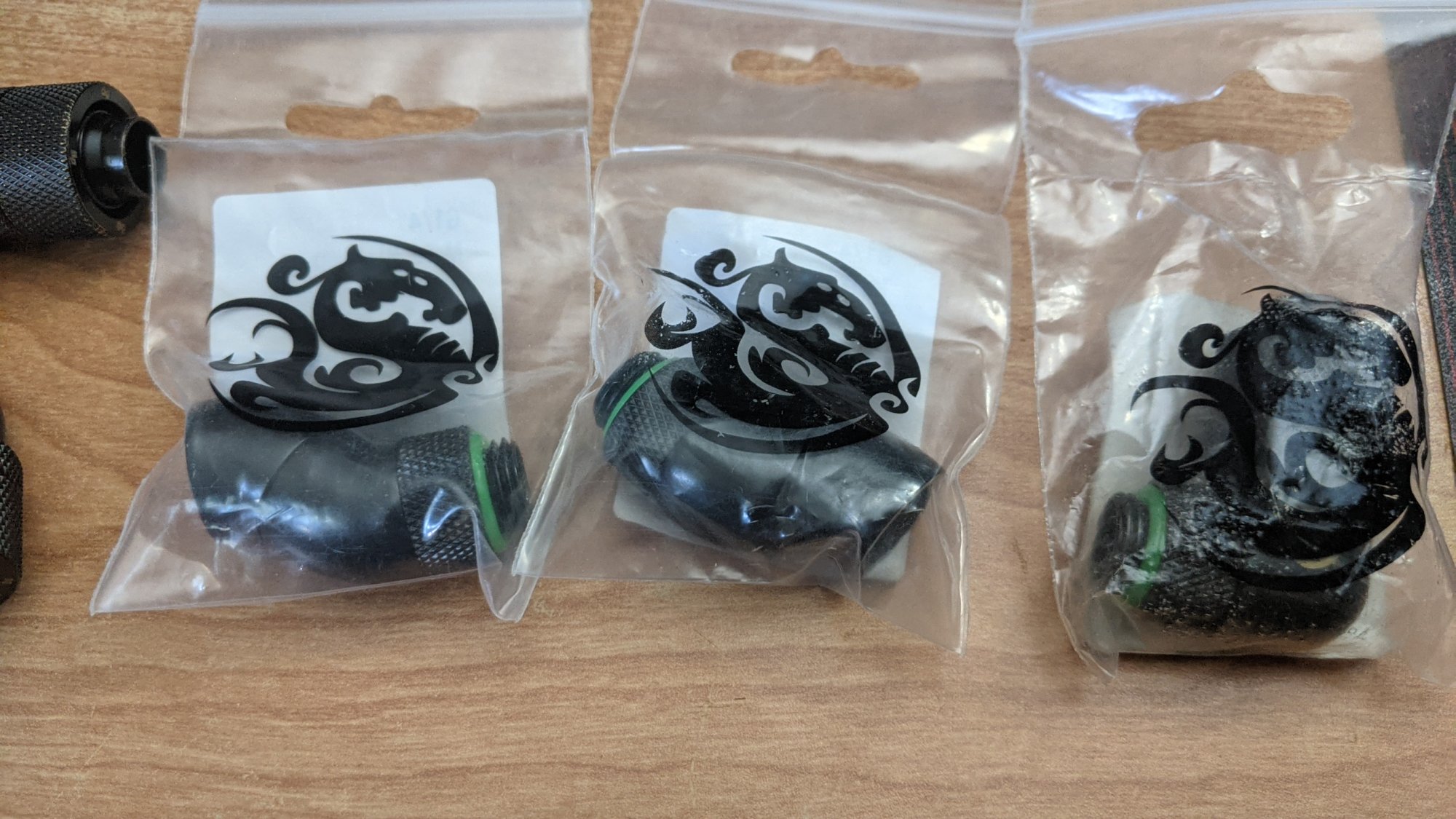 SOLD: Four 2TB WD RE Enterprise Hard drives
SOLD: Four SSD set - One 256GB Crucial C300 SSD, Two Corsair Force GT SSD's (240GB, 480GB), One Corsair Neutron GTX 480GB SSD.

SOLD: Four Noctua ROUND FRAME NF-P14 FLX fans (New)



SOLD: Geforce 6200 512MB PCI video card
SOLD: EK RTX 2080Ti waterblock (New Open Box)

SOLD: Bykski 3090Fe Waterblock (Model N-RTX 3090Fe-X V2) (New Open Box)
Last edited: