Joined

Nov 13, 2006
Messages

3,442
Selling my fully EK waterblocked Titan X (Pascal) card as I recently upgraded to a 2080Ti for waaaay too much for a somewhat marginal performance bump. Oh well, toys!
No joke, this Titan X's performance is stellar. It delivers a 3DMark score that's roughly 10% shy of what a waterblocked and heavily overclocked 2080Ti can deliver in both Fire Strike Extreme and Fire Strike Ultra:
https://www.3dmark.com/compare/fs/12044467/fs/17785873
https://www.3dmark.com/compare/fs/12044384/fs/17784814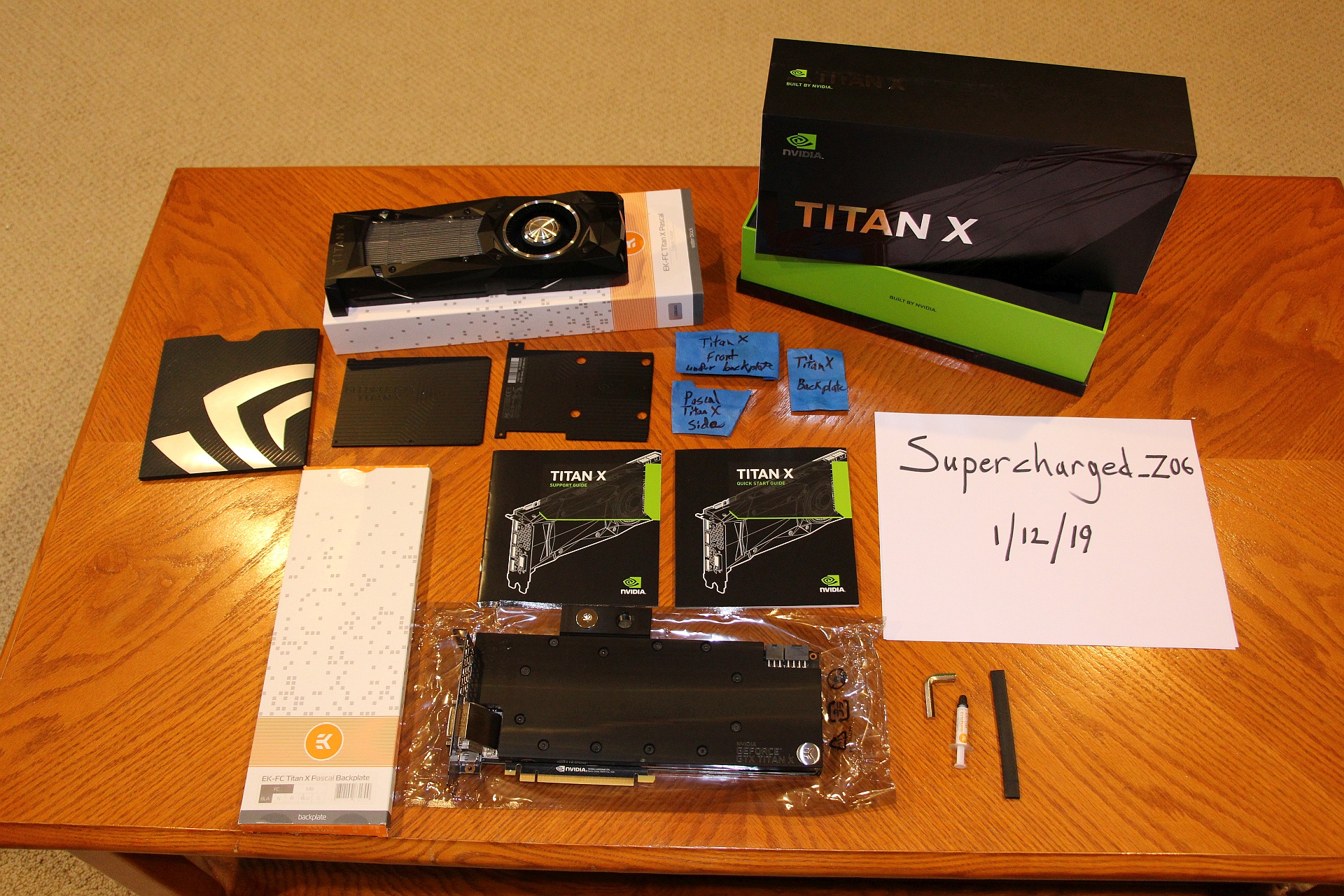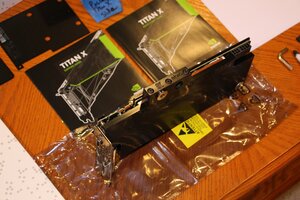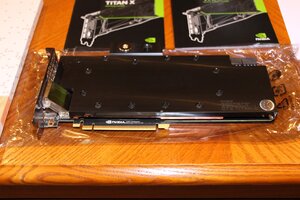 Super performer and holds a solid/stable 2100+Mhz GPU clock without breaking a sweat. 34C in my loop under a heavy load and idles at 22C. Will easily beat a 1080Ti as to overall performance.
I am the original owner - purchased new directly from Nvidia back in August 2016 for $1200.
EK copper + acetal waterblock (Original cost $158)
https://www.ekwb.com/shop/ek-fc-geforce-gtx-fe-acetal
EK backplate (Original cost $43)
https://www.ekwb.com/shop/ek-fc-titan-x-pascal-backplate-black
Card was run with the waterblock since day one, so the heatsink/fan assembly is in pristine condition.
EK Waterblock was mounted using Kryonaut Grizzly.
No mining ever - only used for gaming. It is exceptionally clean, like new condition - no dings, scrapes or scratches.
Comes with all accessories/mounting hardware and the original boxes. (Blue labeled tape packets contain all the original screws for the heatsink/fan assembly.)
Ready to go - just add your barbs and slap it into your loop!
My Heatware:
https://www.heatware.com/u/71307/to
Method of Payment:
Paypal
Shipping:
US Priority Mail to lower 48

$700 shipped.
Last edited: