SOLD.
Heatware:
Reviews/Feedback for blade12 | HeatWare.com
Ebay:
harsh_one on eBay
Terms
:
-Must have heatware or Ebay feedback.
-Only US Continental 48. No international shipping.
-Paypal only (I won't use another method)
For Sale
:
Plantronics Backbeat Pro
BackBeat PRO - Plantronics
Class 1 Bluetooth 4.0 with aptx low-latency
Condition: New. I bought backbeat pro just a year ago, but one ear pad ripped slightly off. 2 weeks ago, the warranty was expiring so I requested warranty support. They replaced it (I can provide proof of RMA, entire process). I received new backbeat pros last Wednesday – August 3rd (I can provide proof of that too). Since I got them on Wednesday, they have been sitting in the box. I just took them out to take pictures, never even turned them on or put them on. Since I bought them last year, I rarely used them over my high-end wired Beyerdynamic DT880. I'd rather just sell the BBT than watch them eat dust yet again after getting them replaced. Warranty is
over
as of
July 28, 2016
. I have the wires/booklet/velour cloth case/original box all in mint condition.
Asking
145 shipped
.
140 shipped
.
130 shipped
. US48 only please.
Ships using USPS 2-day shipping within 24-36hrs with tracking.
I also have the USB
BT600 dongle
if you wish to connect the BBT Pro to pc. I bought this 10 months ago, and only part that is used. There is a slight scratch on one side as you will see in the image.
BT600 - Plantronics
If you want the adapter too, I will include that for
165
160
150 shipped
total. If you want me to connect the adapter to the BBT pro, I can do that. I would just need 1 day extra to charge the headphones, turn them on, and connect them to the adapter. It is not hard to do if you want to do it yourself.
Pictures: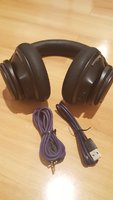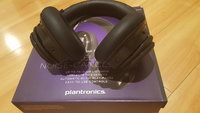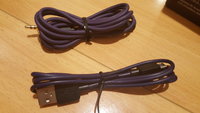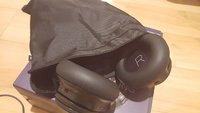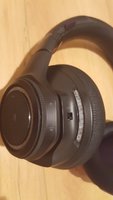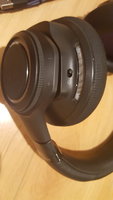 USB Bluetooth 4.0 adapter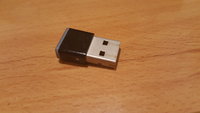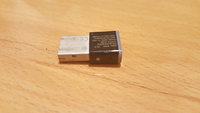 Last edited: