Up for sale is my HP Omen X 17 gaming laptop. I don't use it much and I'd really like a smaller laptop or Windows tablet so it's up for sale. It is under warranty from HP until Mid-January of next year, and an extended warranty can be purchased before the warranty expires. It comes with the original box and accessories.
Specs:
Real mechanical keyboard with controllable LEDs
Intel i7-7700HQ CPU - 2.8Ghz
32GB DDR4 RAM via 2 DIMMS
512GB Toshiba m.2 nvme SSD - boot drive
1TB Samsung m.2 nvme SSD (OEM PM961) - Steam games
1TB HGST SATA 7200 RPM Spinner - documents and music
8GB nVidia GTX 1080 GPU
17" 4K display - no dead pixels
2X Thunderbolt 3/USB-C ports
3x USB 3 ports
HDMI and mini-display port
Gigabit Ethernet
Bluetooth 4.2/Wifi-AC combo
Windows 10 Pro - recovery partition has Win10 home, but will provide key that I purchased here on the HardForum
SC card reader
Webcam
Power brick
Original box
This laptop is fast and is in fantastic condition. The storage and memory upgrades are great and the keyboard clicky-clacks like you'd expect from a mechanical keyboard. This laptop still sells for $2200 from HP without the upgrades I've installed.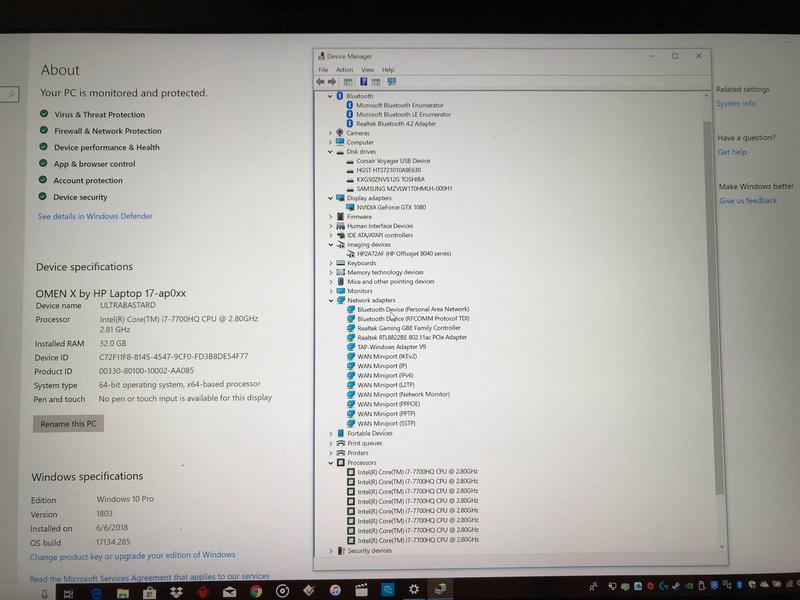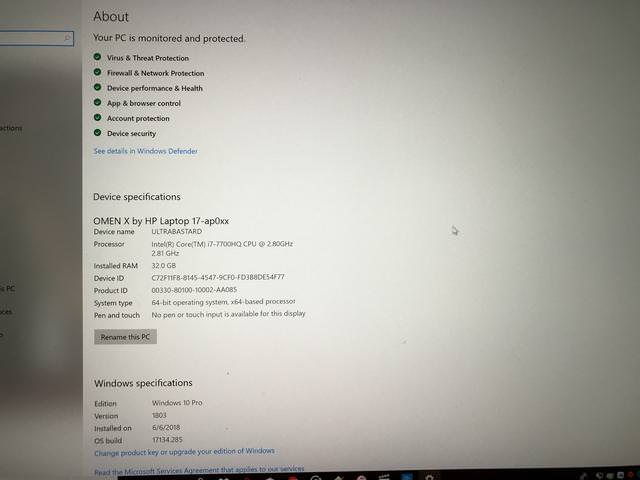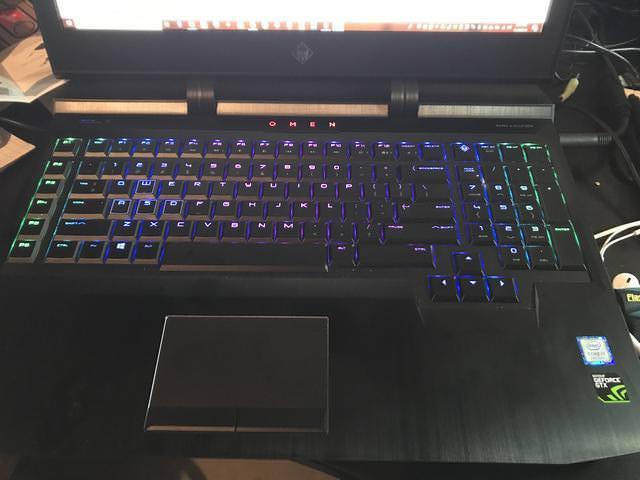 HP Omen X 17 laptop - $1700 or trade towards a Surface Book (or equivalent smaller laptop or tablet) with GPU. Also interested in 256GB iPhone X (T-Mobile or unlocked) plus cash.
H E A T W A R E
Last edited: