I'm looking to sell this as a combo. This was a very solid gaming base, but I needed something with more cores for work, and so I've now got a 3970x.
CPU: Intel Core i9 9900k
Motherboard: MSI Z370M Gaming Pro AC
Cooler: Be Quiet! Dark Rock Pro 4
Extras: Rockit Cool LGA 1151 Delid Kit + spare copper IHS
The 9900k was sold me delidded by
Cecil
, and it has worked well. I used CLU between the IHS and cooler as an experiment to see if it's worth using liquid metal between the two (it is not). The coloring you see on the IHS and cooler is a result of CLU. I cleaned it as much as I could with isopropyl alcohol - to get the rest off you need to either sand it off, or go with an electric polishing tool. Or you can just try to use it as is, but YMMW on temperatures.
Price:
SOLD LOCALLY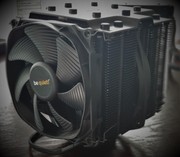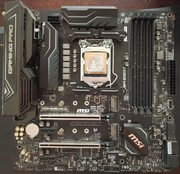 Here are the direct links to the full-sized images because the new auto-attachment system is stupid:
https://i.postimg.cc/Kz9SwqdQ/box.jpg
https://i.postimg.cc/sfNCJLPg/cooler.jpg
https://i.postimg.cc/qvffPC5f/cooler-hs.jpg
https://i.postimg.cc/7ZgvwYF5/cpu-board.jpg
Heatware:
njdevilsfan87 (87-0-0)
Last edited: