Hi,
I was planning on a new case project and thought that the IO-opening and PCI-E slot took a long time to make for previous case with hand tools. Considering I wanted them even close to good looking, an idea came to mind if small quantity of these could be laser cut at a nearby company. -They said "Yes, you can order any quantity starting from 1pc."

Well, the idea then came to mind that I cannot deside best or only one part layout, because I wanted these at decent quantity for future builds also, so I wondered if I could make the PCI-E slot modular....
Oh well, I let the pictures say what happened next:
Laser cut 2mm aluminium pieces..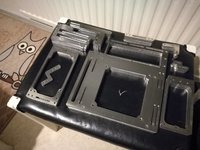 Trays itself folded: v1 batch1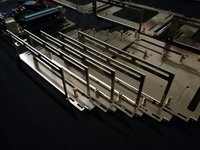 With SFX PSU frame: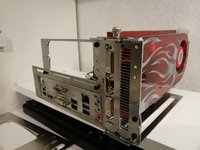 PCI-E with 40mm angle riser and 20mm extender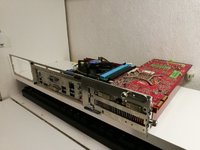 With ATX PSU frame: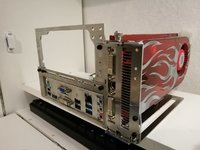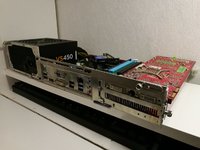 Above are just basic examples of layouts that these frames fit to the ITX-tray itself, with a flexible riser the PCI-E frame could be installed where needed. PSU frames can be installed where desired and support installing the PSU in both orientations: fan up or down.
I calculated that a barely sub 5litre case is possible with the second layout pictured..
Please note that this is not a complete case build, this is a set of lasercut part holders and trays. Kit is designed for those who design and build their own unique case.

First kits are allready turning into personal cases by some Finnish case builders. Feedback seems quite positive so far, allthough minor modifications and design errors need fine tuning before batch 2.
Please share your thoughts and comments