Hi guys!
I'll try and condense it a fair bit as this mod has changed... a alot! internally.
The mod was inspired by the one and only InsolentGnome and his amazing G-Frame scratch build case mod. I was so impressed by the open design and pro work he did on this one i decided to have a go my self with some white plex and add some RGB disco for contrast.
The original idea was to WC but i'm not a hard tuber and wanted the challenge of making a air cooled pc......
cool again
The basis for the whole mod will be a frosted plex box surrounded with white plex blades for contrast. Then back lit with RGB utilising Corsair amazing new iCue software system and supporting RGB hardware.
The inner housing went through 2 design builds, the original was designed for a 240 AIO but then later redesigned and built just for air.
Original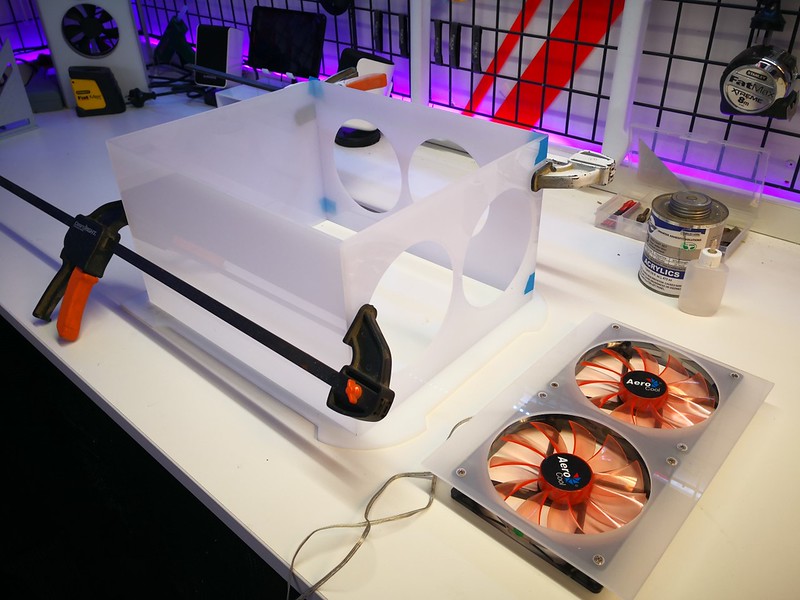 MK2 for air
The difference is really only the tops and rears dimensions were kept the same.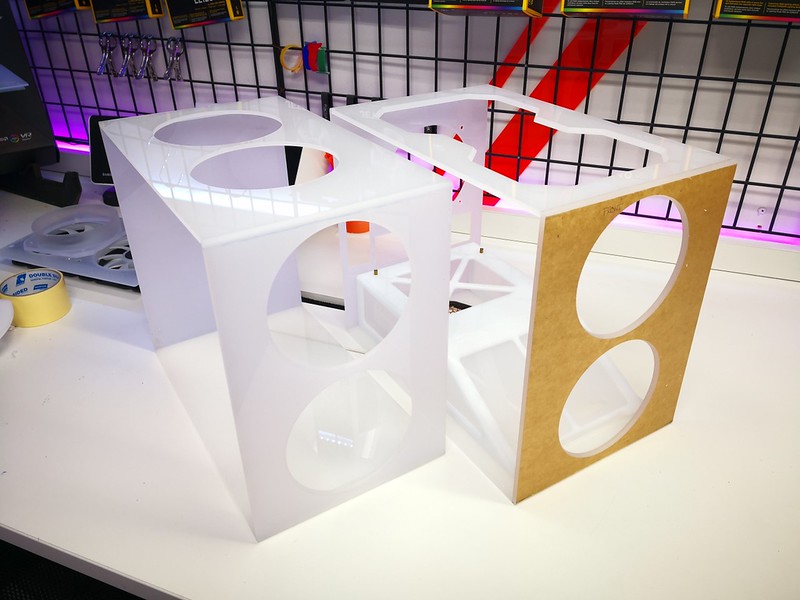 The rear of the inner housing has a large 120mm open port this will line up with the air cooler and allow the air cooling the cpu to direct exhaust.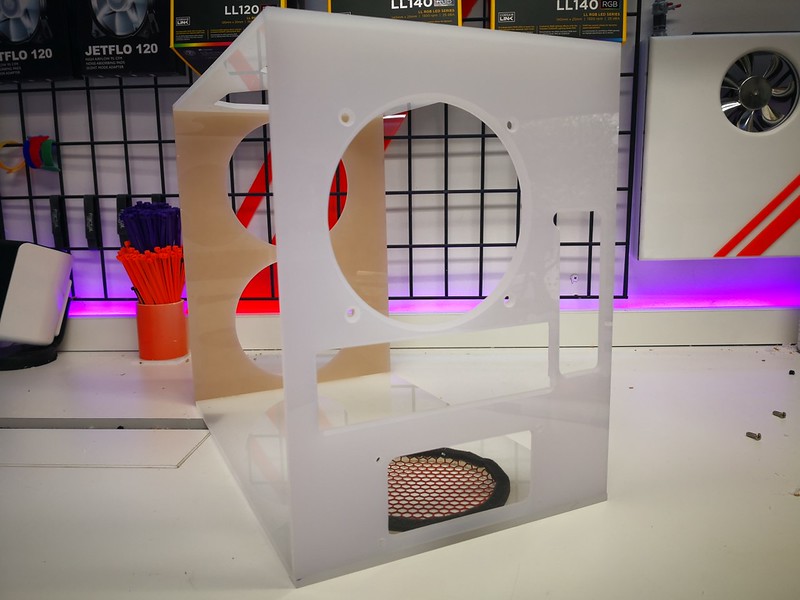 To help the air exhaust i made a custom port to channel the air better.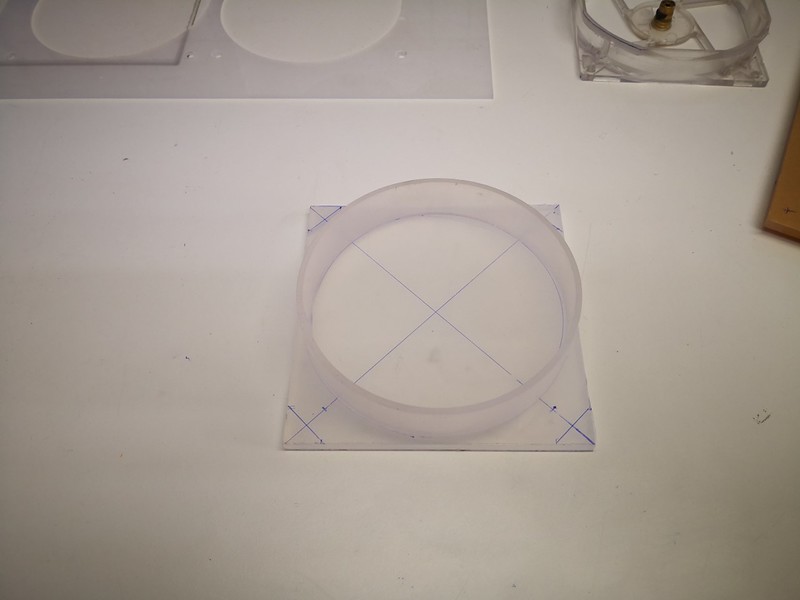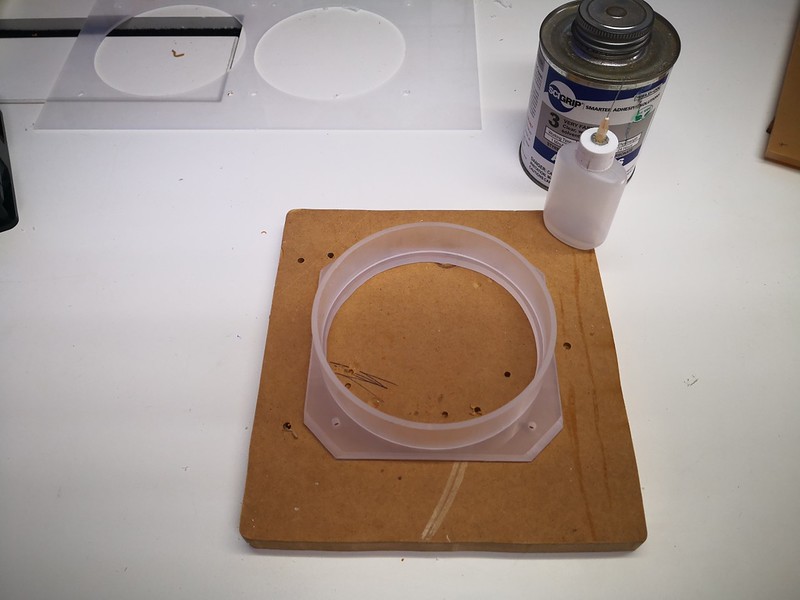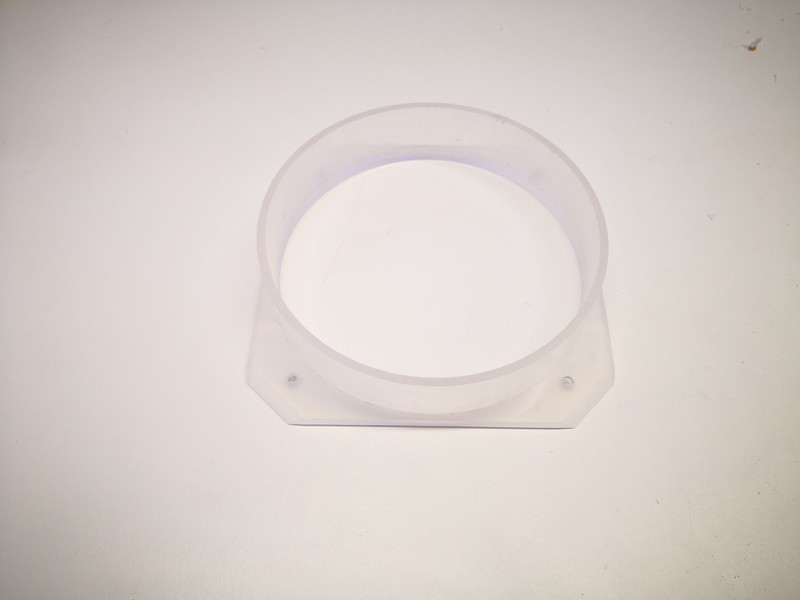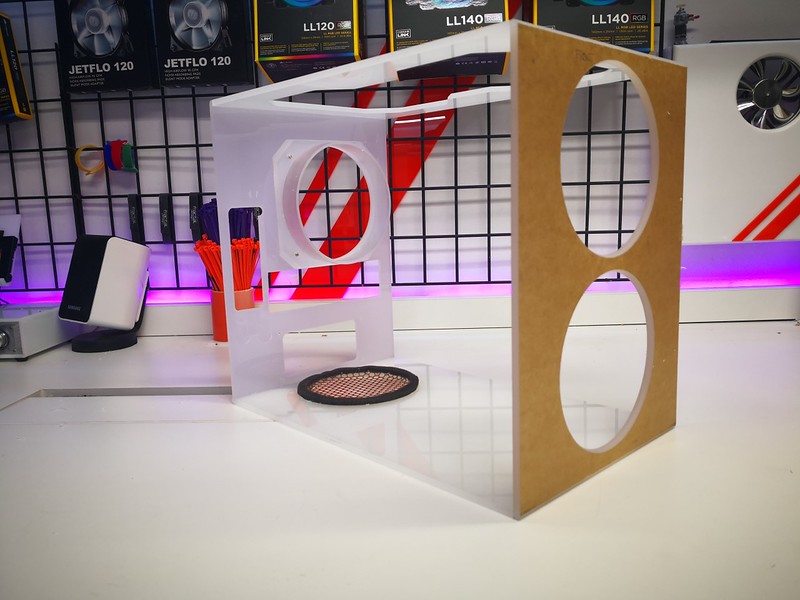 Next i could cut the outer blades. I started with 7 one template and 6 blades for the case....
But later added another 3 to make it 9 blades in total.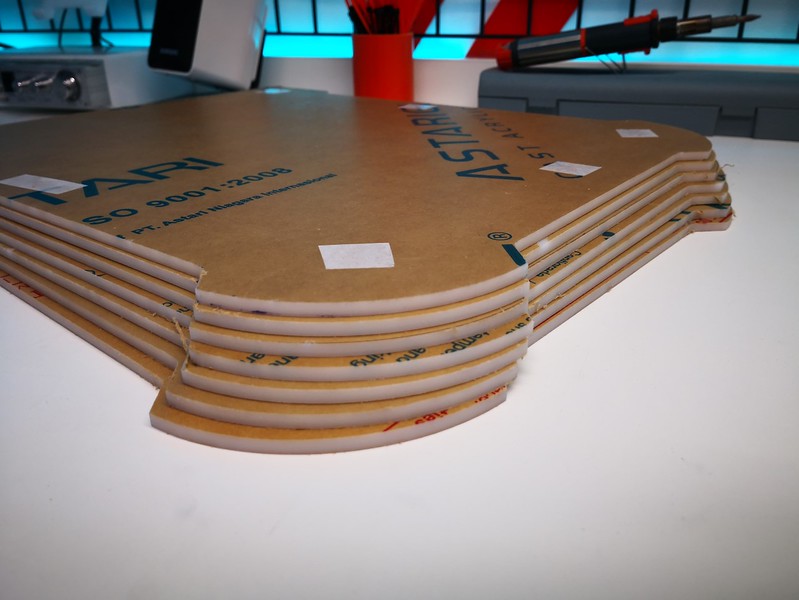 Next was to cut and remove the centres of all 9 blades... a first one was done then the rest simply profiled on
the router to get 10 exact copies.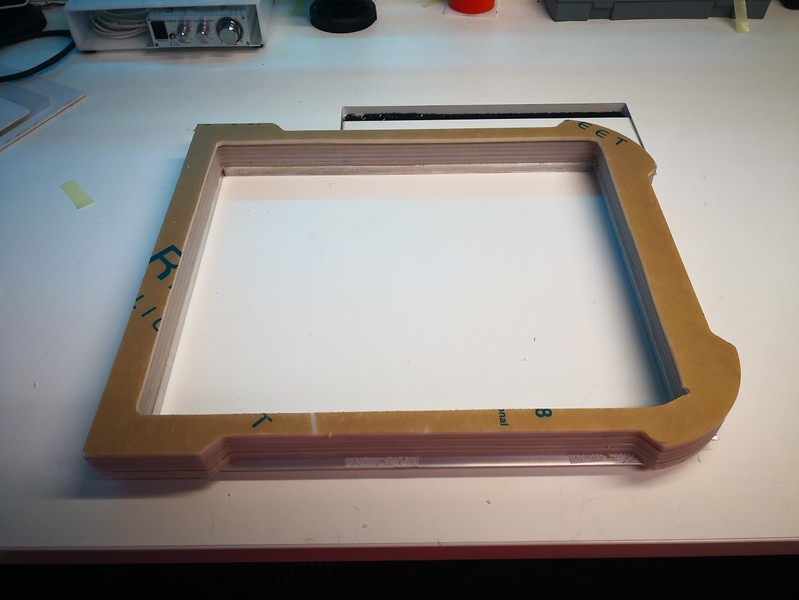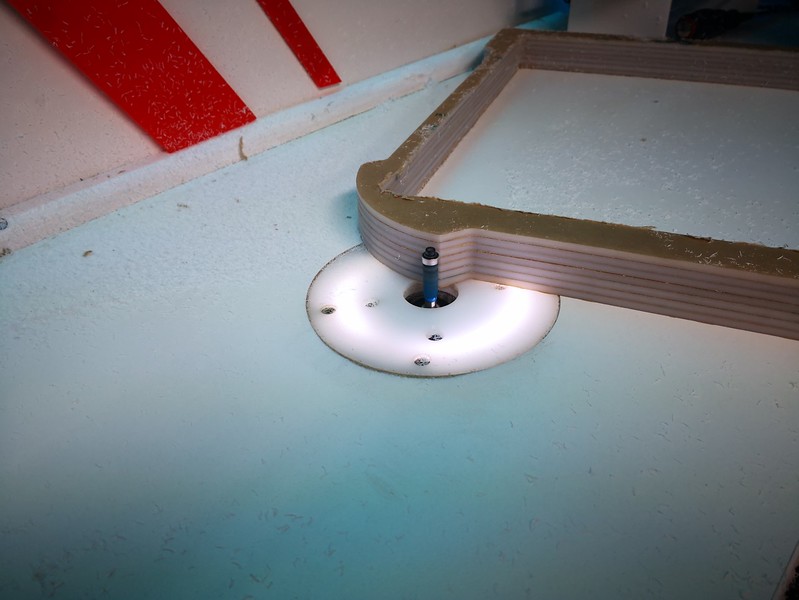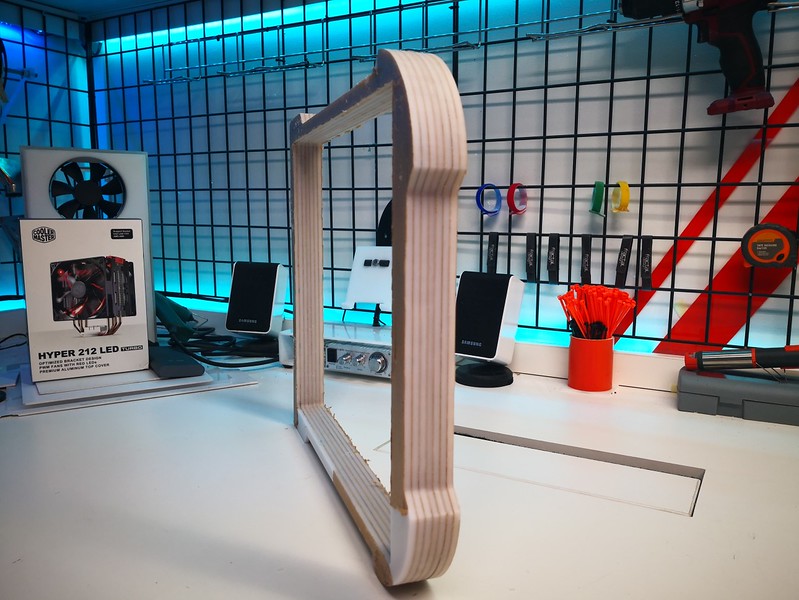 The blades can be cut and hard glued using weldon to the housing. A couple of 140 Corsair LL's can be sat in for a look as well. Was very happy with fans perfectly matching the case.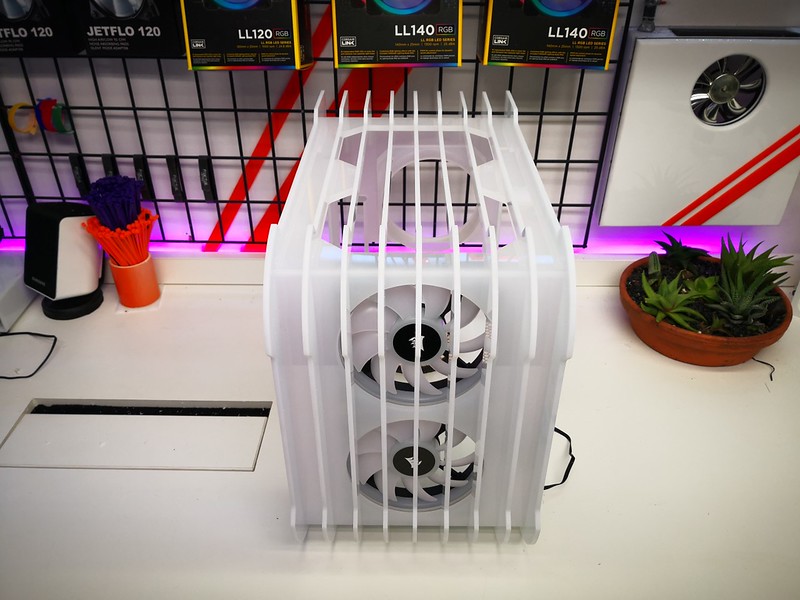 It was at this point i decided to box the fans as well.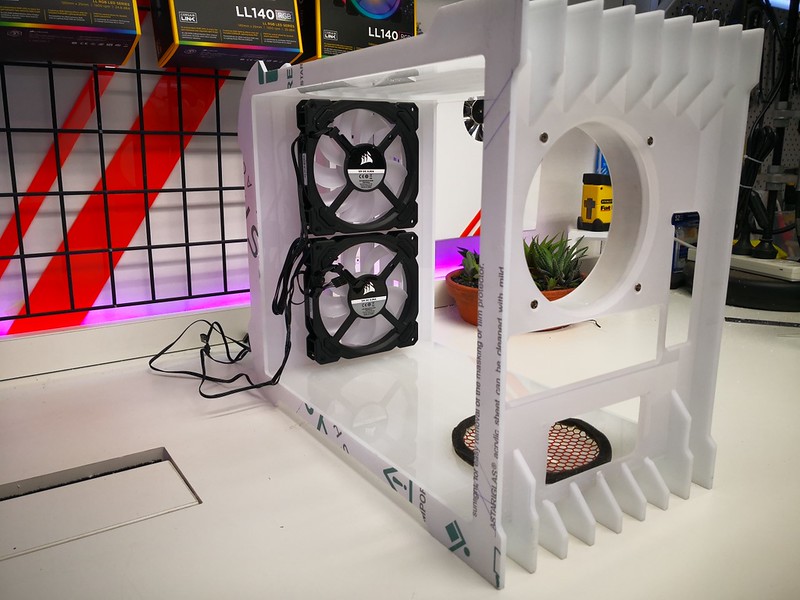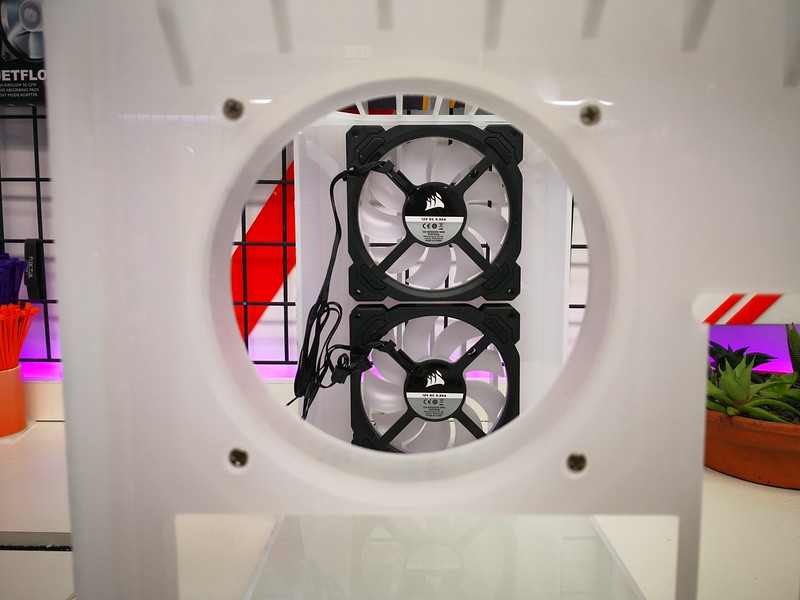 I also tried some contrast with tinted plex... but later decided the mod looked better with clear.