Joined

Apr 15, 2013
Messages

1,751

Introduction
The A4-SFX case is a one-man project with the goal of creating the smallest case possible while still using high-end standardized components, such as Core i7 processors and powerful full-length GPUs such as the GeForce GTX 980 Ti.
The result is a unique product that is much smaller than all competing cases. This case is perfect for SFF (Small Form Factor) enthusiasts, those who need a highly portable system, developers who require a case with a smaller footprint due to limited desk space, and gamers who want a high-end PC experience in their living room.
How it works
A number of creative ideas were needed to create the case. Using a PCIe extender allowed for the most prominent design feature of this case, which is the location of the GPU behind the motherboard. The A4-SFX will come with the highest quality PCIe extender on the market, made by 3M, which allows for PCIe Gen3 and Gen4 support.
The case allows for easy mounting of either SFX or SFX-L power supplies. The PSU is located in the front of the chassis.
Depending on the size of the PSU, up to two 2.5" HDDs or SSDs can be mounted in the drive bay. This drive bay could potentially be mounted with rubber spacers to reduce vibration. A third drive can be mounted behind the front cover.
Every component is able to cool itself by getting fresh air directly from the outside. Hot air in the case will move to the top and then outside without the need of an extra fan. This principle works perfect and results in an amazing cooling efficiency compare to other cases.
Specification
Case Dimensions (H x W x D):
200 x 112 x 317mm, 7.25L
Overall Dimensions:
205 x 112 x 327mm (including feet and rear protrusions)
Weight:
1,25 Kg
Graphic cards support:
Dual-Slot up to 295mm length
Motherboard support:
Mini-ITX
Power Supply support:
SFX, SFX-L
Drives:
3 x 2.5" HDD/SSD
Front ports:
1 x USB 3.0 (internal 20pin plug)
Power button:
Premium-grade button
Material:
1.5mm aluminum, brushed exterior
Sidepanels:
Easily clippable with Lian Li Push Pin technology
Colors:
Anodized black or silver exterior, matte black painted interior
Risercard:
Includes the 3M Twin Axial 300mm riser cable
PCIe Gen3+ support, Link: 3M product page
Gallery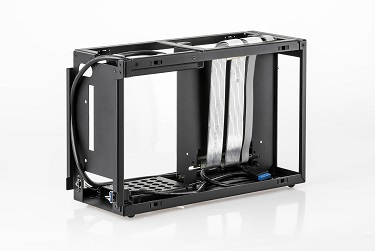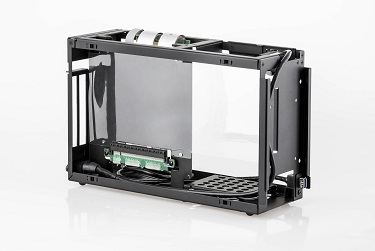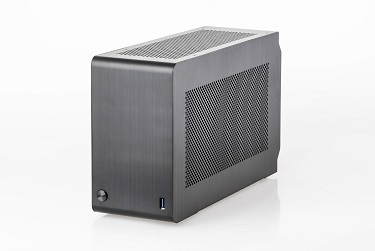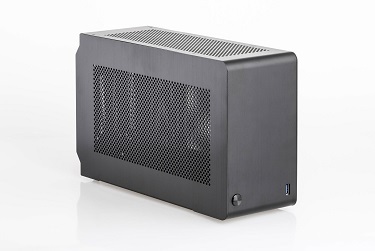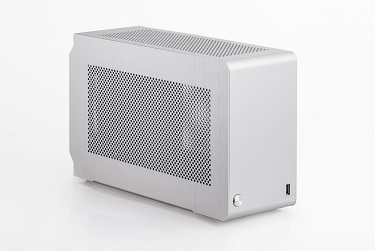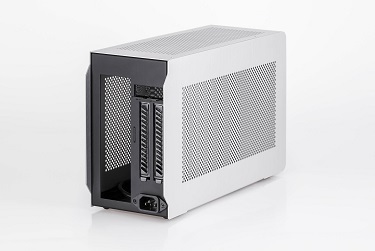 Download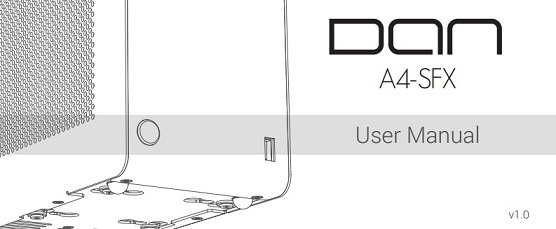 (click on Image for view)
Example Configurations
Last edited: