Joined

Mar 21, 2016
Messages

42
http://www.ebay.co.uk/itm/132323726271?ssPageName=STRK:MESELX:IT&_trksid=p3984.m1558.l2649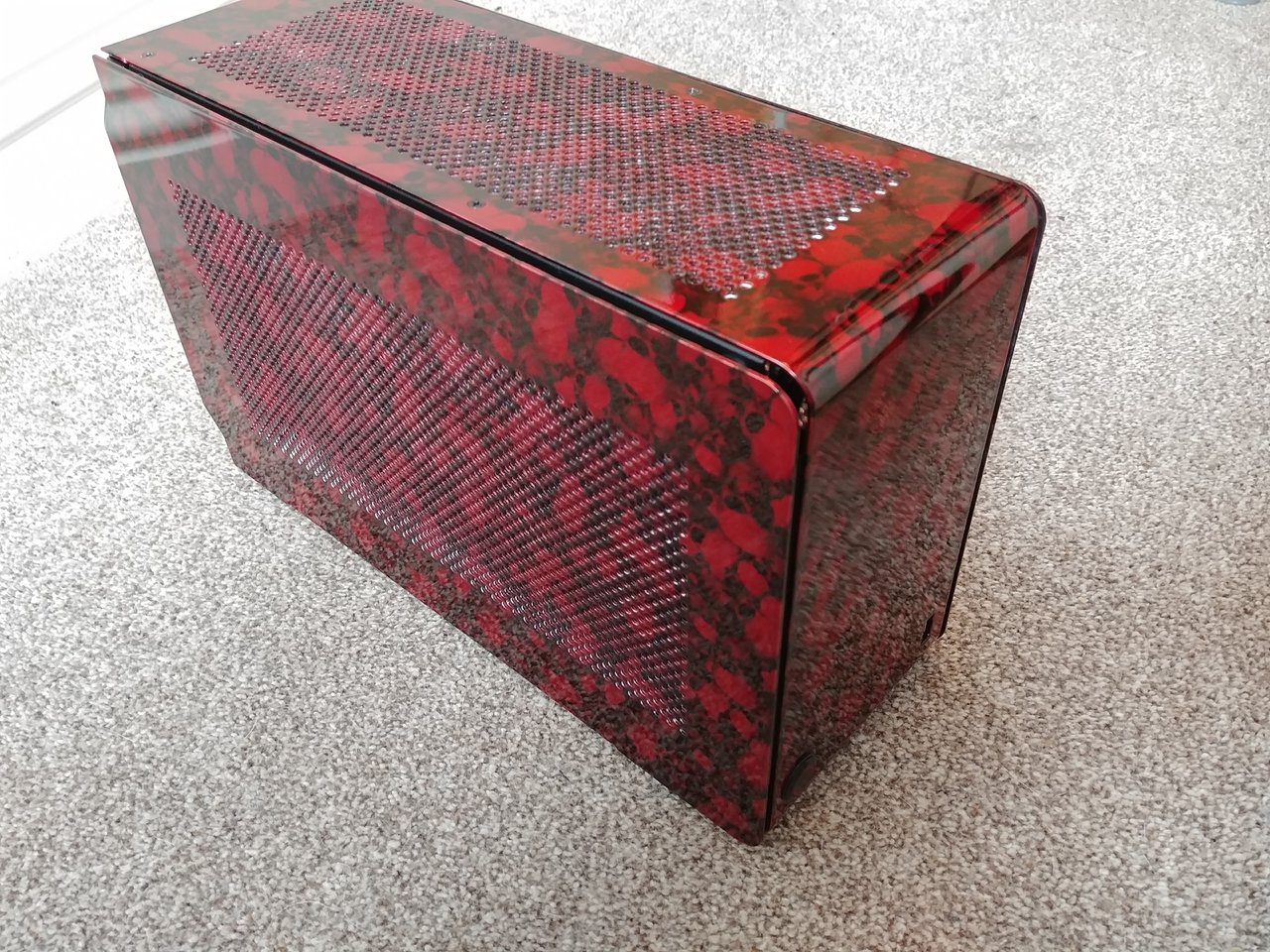 Due to a change in plans, I have reluctantly decided to sell my Dan A4 custom modified case. I did consider keeping this in storage as it is such an awesome case, but felt that would be a shame for such a beautiful case just to sit in the loft. The case is in an excellent condition, with no dents/damage etc, and which has been modded as detailed below.
The case comes with a very special and unique graphics and which you can see in the photo's. This was professionally applied via a hydrographics coat, and which then had several clear coats to protect and seal it in. This was a truly excellent job and cost £140 (was done by
www.wickedcoatings.co.uk).
In addition to the graphics, the following modification have been made:
Extended the side panels mounting through the use of permanent magnets. These enables the panels to be very securely attached, but also easily removed. More importantly, it provides an addition 3-4mm of spacing for CPU cooler, and also better escape of GPU/CPU hot air. Additional spacing can be easily created by simply adding additional magnets and thereby allowing even larger CPU coolers.
4mm standoffs (provides and extra 3mm CPU cooler clearance over the standard 7mm)
Ability to mount a top 100mm fan above PSU (optional to help draw the heat away form the MB)
Painted 3M extension cable (correctly done with plastic based paint, NOT automotive)
Replaced the front power switch with a quality front red LED anti-vandal switch (matches the graphics perfectly and much higher quality over the standard switch which was a bit wobbly)
Hi-Fi feet (Provides MUCH better grip over the standard fleet and also has the benefit of slightly increasing the case height and better airflow)