I finally have some time on my hands to start building in the Streacom DB4.
See review
[H]
The plan is to go with a gtx1050ti passively cooled. I want to use the front and right panel for the gpu so I am moving the cpu cooling to the left.
The HDplex Streacom hybrid for the cpu, the holes are slightly offset but the pipes seem to fit nice without forcing them.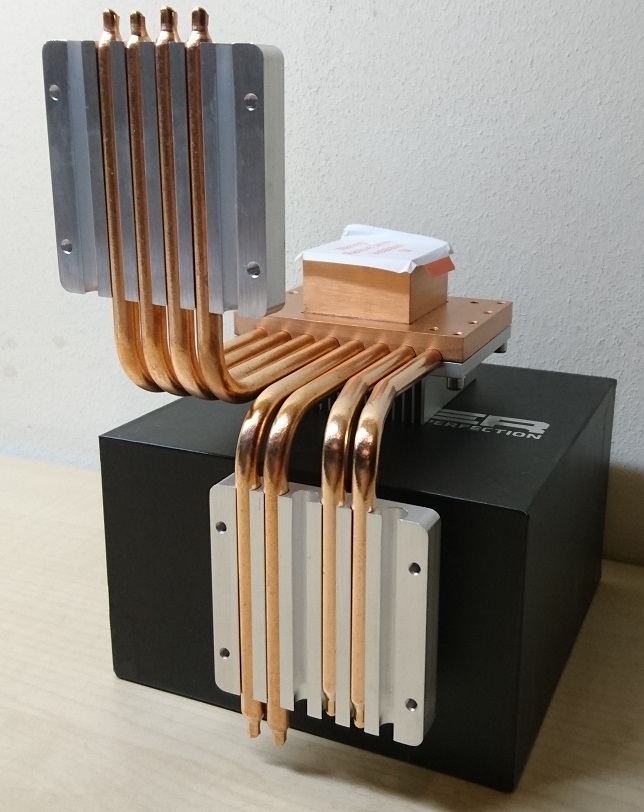 If all goes well stress testing the G4560 should start in the next few days.