I caved and backed a crowdfunded VR accessory,
Mamut Touch Grips
, after
watching a review of the prototypes
. Attaching them elongates the Oculus Touch controllers, which will hopefully make them fit my hands a even better. But I'm more excited about their rifle stock. The rifle stock parts are also available for order
on their website
, when they're in-stock. This bundle appears to be discounted for pre-orders / backers. The stock works for Rift and Vive controllers, which have distinct magnetic mounts. (The above crowdfunding campaign is for the Oculus bundle.) Estimated delivery is next month.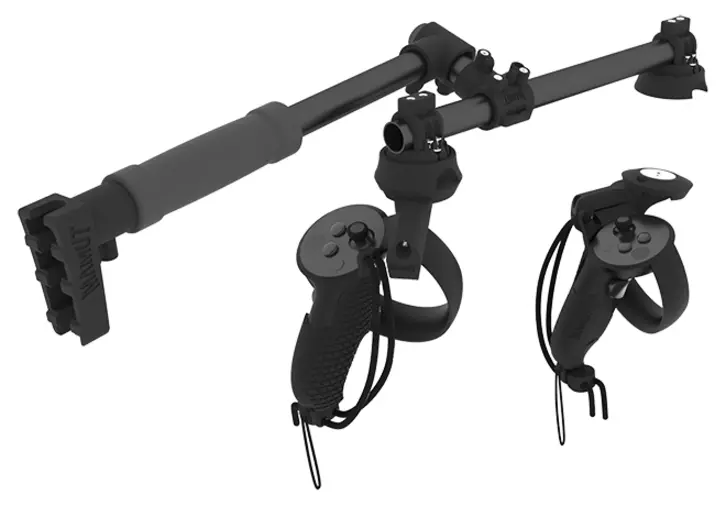 The rifle stock part seems like it could easily be done with plastic pipes. But attaching the controllers to the pipes is the hard part. The whole kit is one of the best realized VR accessories I've seen since TPCast.