I had some spare parts laying around so I figured I'd put them to use and build a HTPC for my basement which I'm setting up to have a projector and 5.1 surround sound.
I had a "fried" motherboard that was victim to a shorted out usb port earlier this year. While looking for a decent mobo, I decided to give this thing one final try before shipping it off to gigabyte land. Voila! It works! The only new part I bought for this was the cpu. I'm tired now, so I'll post pics later. Here's the rundown of my HTPC.
AMD Athlon II x 2 255 @3.1ghz
Corsair XMS3 2 x 2gb PC12800
Gigabyte MA790X-UD4P
WD Caviar Blue 1TB hdd
WD Caviar SE 500GB hdd
Sapphire HD5450
Corsair 400w psu
Antec 300
Windows 7 Pro 64 Bit
The Antec 300 case also is missing the side panel because it was victim from an xbox controller beatdown(sorry antec 300
)
I'm going to have this ran through;
Audio:
Yamaha VX-R365 5.1 Receiver
2x Polk Monitor 50 floorspeakers
2x Polk Monitor 30 bookshelf speakers
1x Polk CS1 Center channel
1x Polk PSW10 10" powered Subwoofer
Video
Acer H5360 720p projector
Diy 106" Theater screen(made out of window blackout cloth)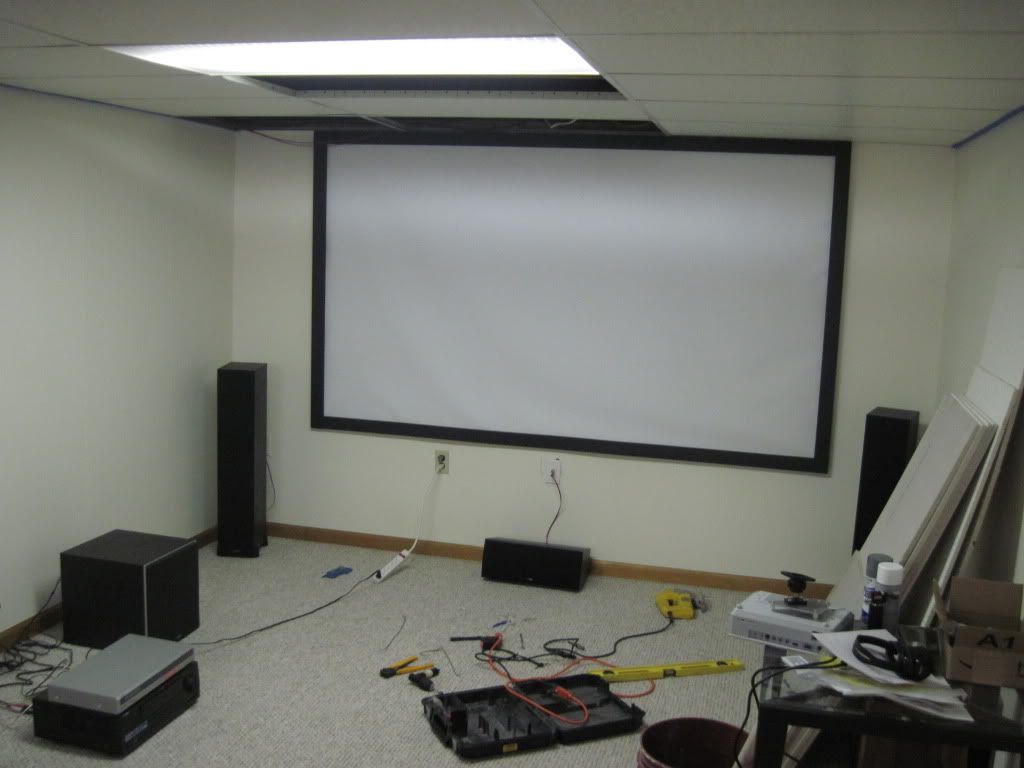 I'm in the middle of painting the "man cave" so I dont have any good pics of the stuff completely set up.
Last edited: