Joined

Oct 26, 2011
Messages

200
Thanks to this thread, I didn't even know this monitor existed 24hrs ago.
http://hardforum.com/showthread.php?t=1693679
aka EQD 27" WQHD LED Backlit LCD Monitor at Microcenter for $399
http://www.microcenter.com/single_product_results.phtml?product_id=0384780
The Microcenter pics don't do it justice, it looks like they were taken with a fisheye lens at VGA resolution. (maybe even a slightly different model, at least the base is different.) Not the most beautiful monitor I've ever seen, but certainly not bad. The base is obviously cheap at this price point, but it does swivel and (sort of) tilt. Comes with DVI dual-link and VGA cables, and power brick.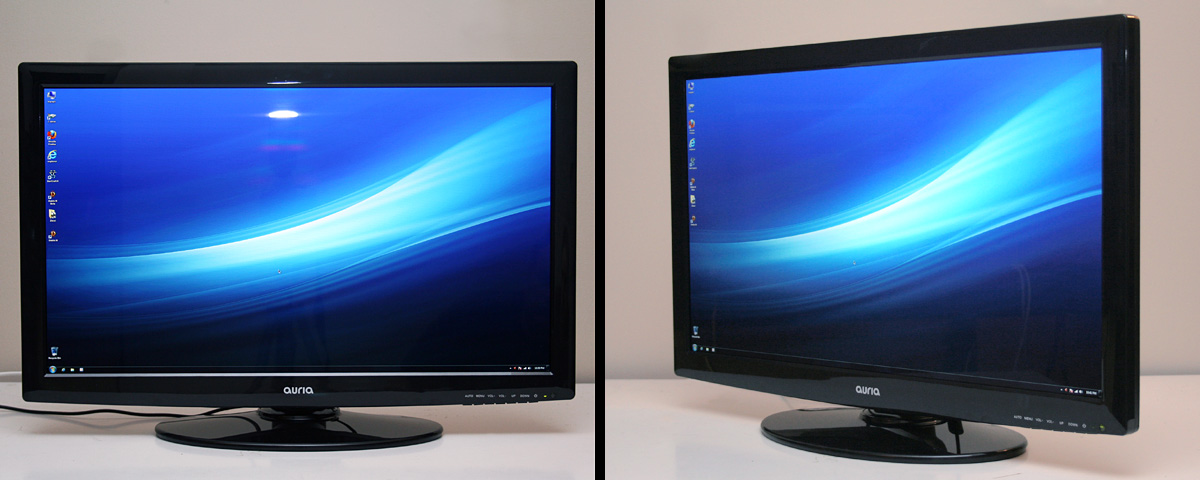 I'm comparing to an HP zr2740w, both connected to an XFX Radeon 6870 via DisplayPort.
Boot screen, the Auria shows a little more backlight glow, it is more evident with more light in the room, maybe due to reflection from the glossy screen. Pretty even at any rate.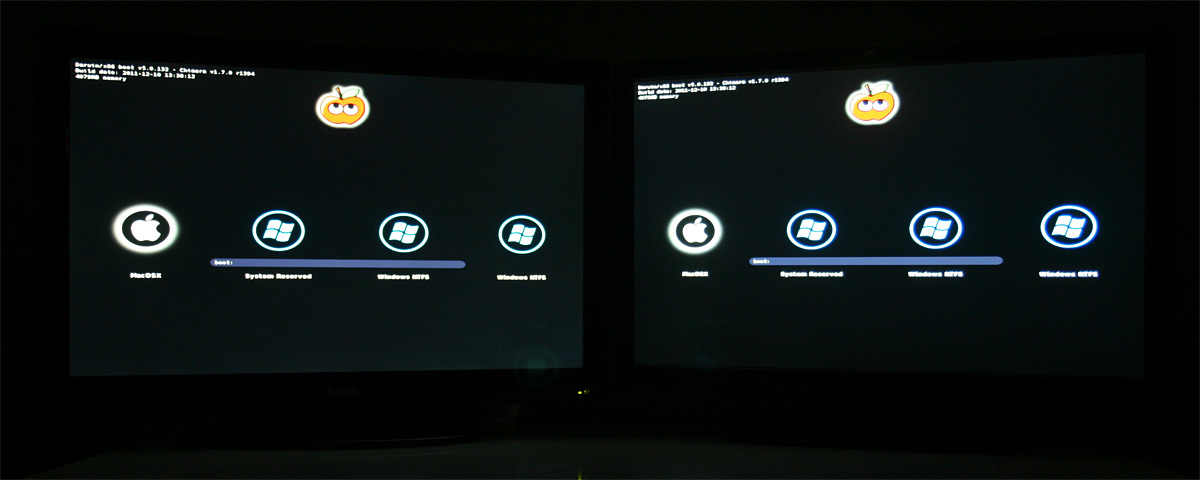 The picture overall looks very similar to the HP, maybe a slight bit more saturation out of the box. Although this is listed as a 10-bit monitor in the specs, it does
not
exhibit the wide-gamut oversaturation you see in the HP zr30w, Dell u3011, and Dell u2711. I noticed a bit of banding in a greyscale gradient image, versus the HP, which showed none. Very minimal though, I didn't try to take a picture of it.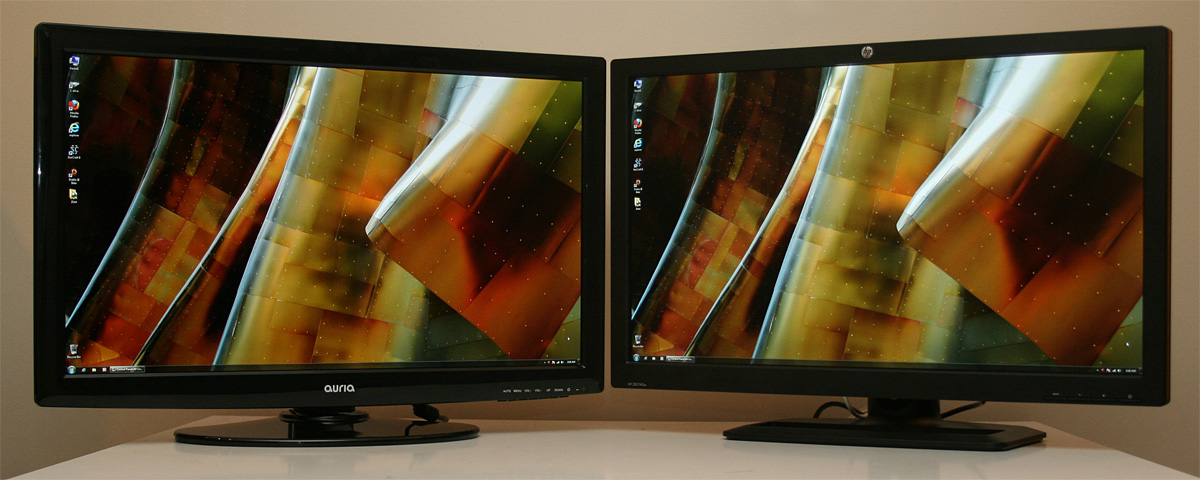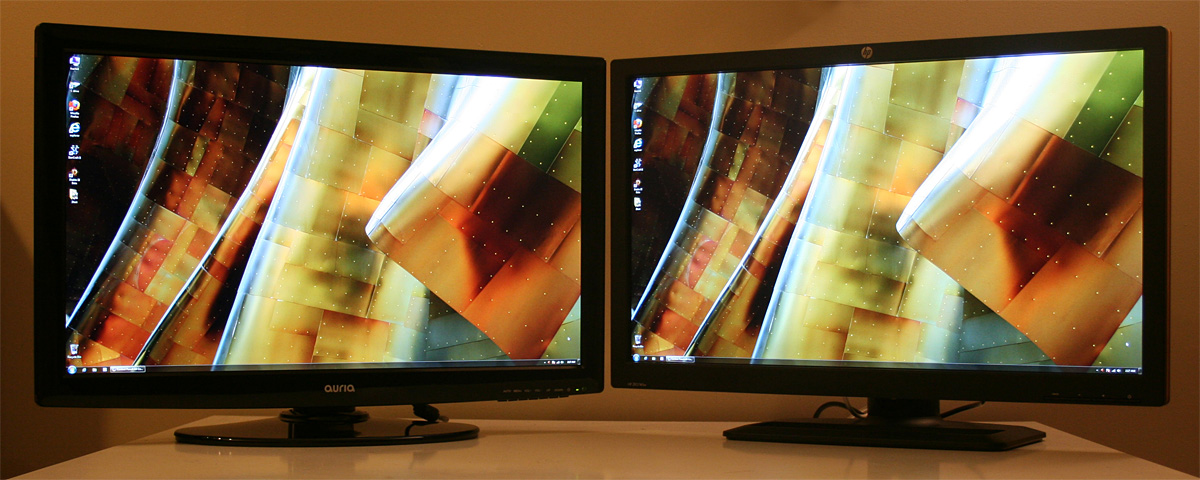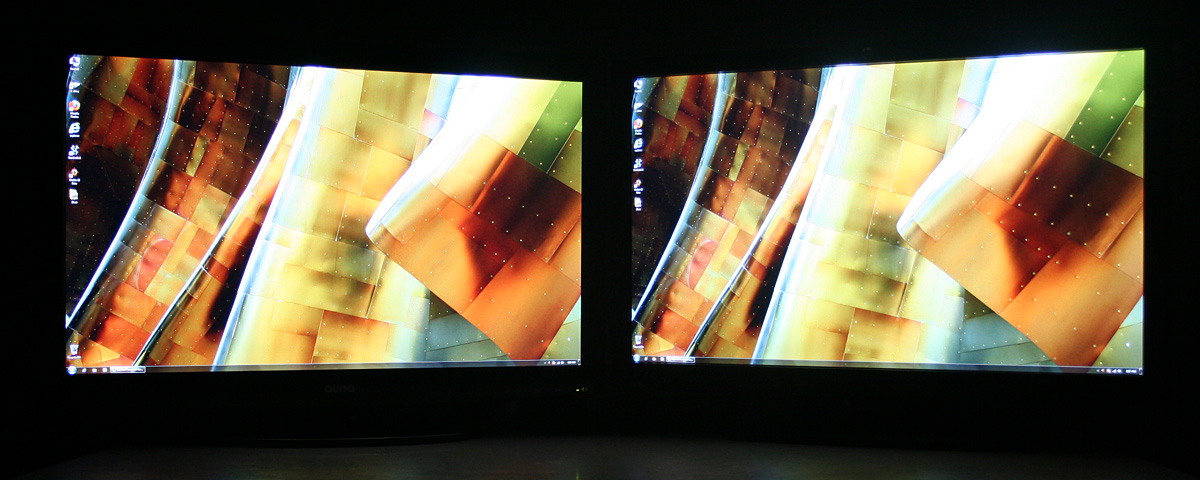 I don't do any FPS gaming, so I can't comment too much on input lag. My scientific test involved spanning a window across both monitors and dragging rapidly up and down. They stayed in sync as far as I could tell. On my other machine I have the HP paired up with an old Dell 2001FP, and there is obvious lag on the Dell doing the same window jiggling.
I did notice that the Auria takes a couple seconds to change resolutions, compared to the HP which is pretty much instant.
I ran a stopwatch test on both monitors concurrently, snapping pics while it was running. I don't know how valid this test is, but it showed no difference between the two.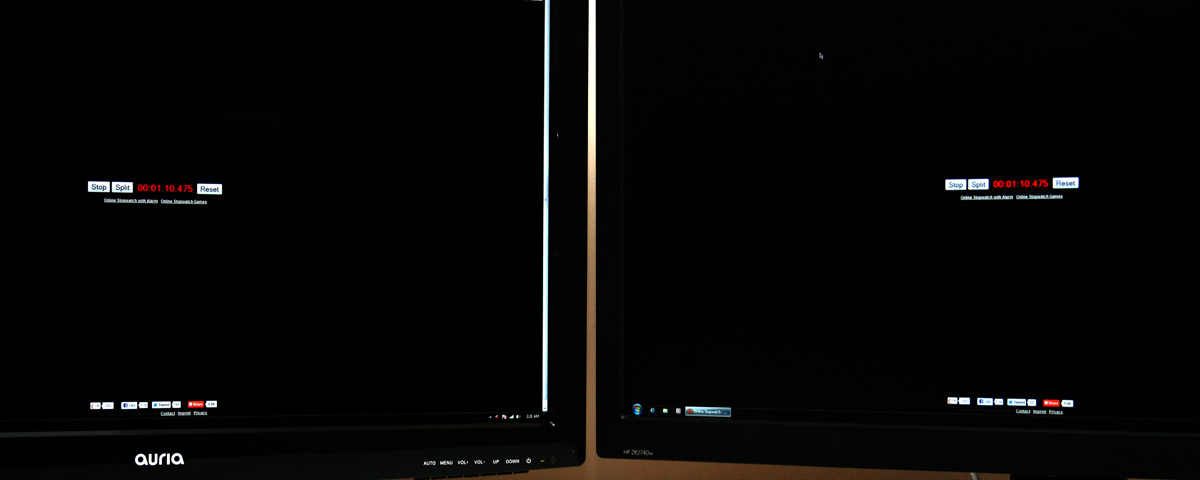 HDMI, DVI, VGA, DisplayPort inputs (DVI and VGA are hidden behind the stand - crappy design but seems common in cheap monitors.)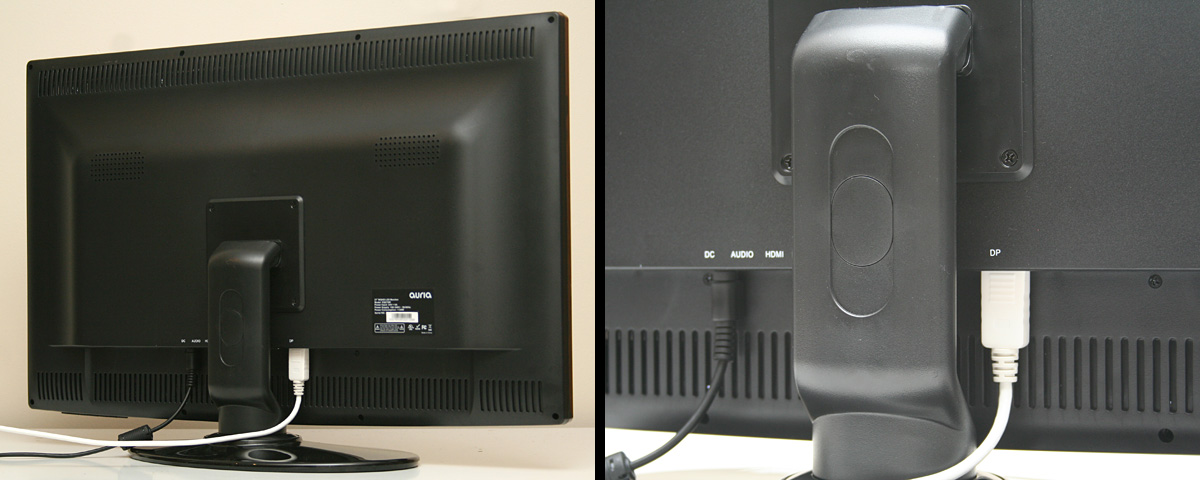 Oh and the built in speakers just worked over DisplayPort, no tweaking required. Nice bonus.
I've got no particular interest in overclocking this, but I might look into it over the weekend if someone else doesn't do it first.
Overall I'm blown away with this monitor at this price. The input options, mostly local availability, and warranty make this an awesome alternative to the eBay models. It's actually cheaper then the Korean multi-inputs. I don't necessarily love the glossy screen, but it does make the AG on the HP look a bit dingy in that regard. Would be nice if some manufacturer could figure out a compromise between the two.
Last edited: