Joined

Sep 29, 2001
Messages

20,731
My cousin texted me on tuesday to let me know that his steam deck email came in and that he didn't have the money for it. I immediately called him and gave him my card# to get it for me. I told him when my reservation comes in he can have it if he wants.
He reserved the 256GB 4 hours after I did the 512GB and already got it.

Had I known it had a m.2 slot I would have picked the 64gb, since I will most likely be buying the pm991 1TB and cutting it down to size.

Needless to say... I am super stoked.
Is this expensive Dell one the same specs as the large Samsung labeled one you are going to cut down?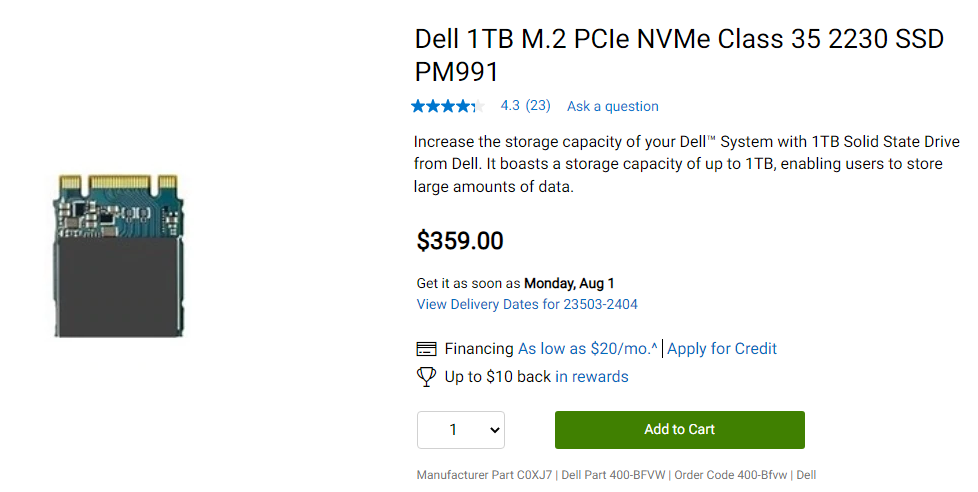 and I just saw this review of the 991,
Leaves a 1 star and says arrived DOA. I would have tested it before cutting it, sounds like he didn't test it and it was either dead or he killed it when he cut it.

Last edited: