My Galaxy GTX 670 GC rebate was declined this morning for:
- Original UPC Barcode Label (#845735001386) (Not the shipping label barcode) is missing
which is ridiculous, as the UPC lable is clearly shown in their scanned copy: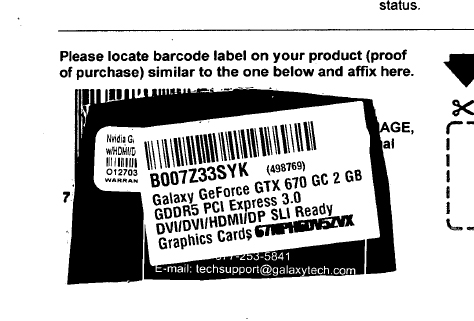 What's wrong with it!? Everyone who bought their Galaxy GTX 670 recently from Amazon for $350 will probably submit the exact same label and get their $20 rebate declined for the same reason. These rebate processing companies are down right dishonest!!! Galaxy ought to deduct commission for incorrectly denied rebates by the processor.