Joined

May 20, 2016
Messages

2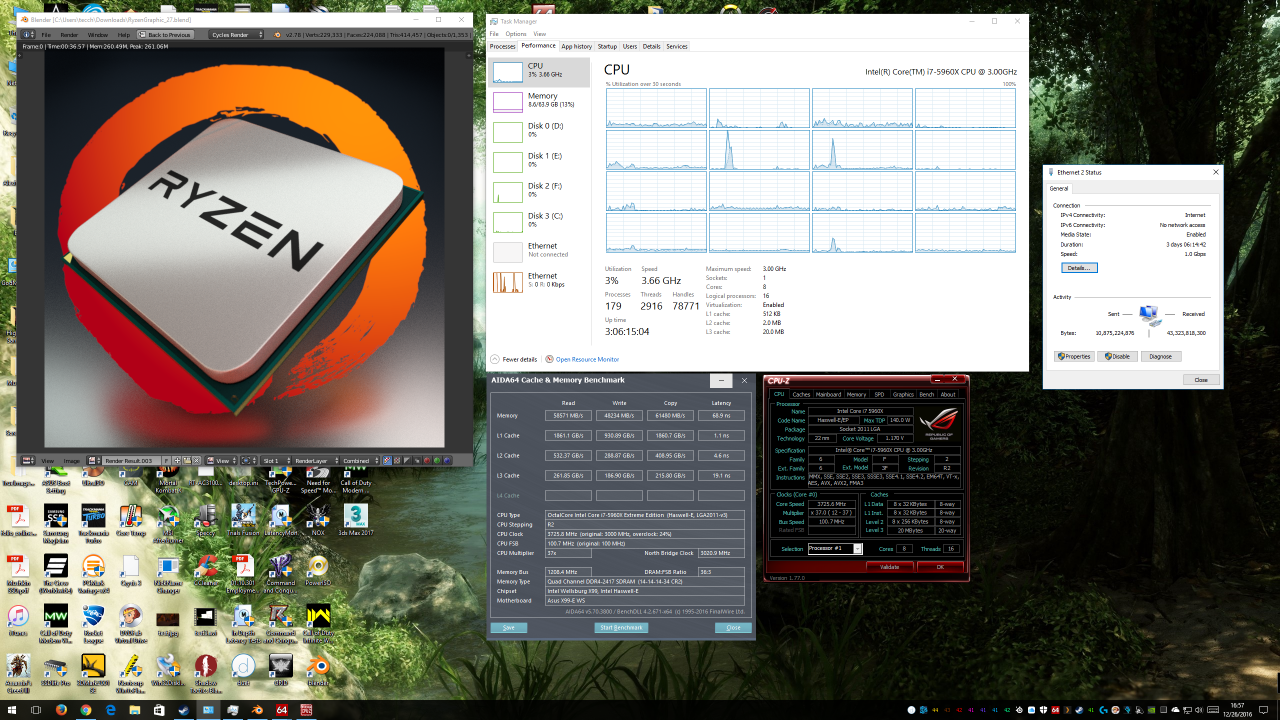 So, I'm not sure why I see beefier systems running the 6950X and WAY the hell overclocked seem to be slower than my machine:
ASUS X99-E WS
Intel Core i7-5960X with a miled overclock (screenshot included)
64GB of G.Skill Ram
I did spend a little bit of time tuning the system with this 64GB memory kit.
I see 40+ seconds on higher end machines and as much as over a minute.. Same renderings.
I rendered in 36.57 seconds.. so idk what's different..
Note, I didn't close any back ground apps and system has been up and running for three days with my Plex Media server running and trans coding in the background
Last edited: