A guide to running boinc on GCP in support of our Pentathlon world domination.
Firstly, sign up to GCP
here
. They currently offer $300 free credit for new users. They will ask for credit card details but claim that they won't start charging beyond the $300 without further authorisation from you.
Once logged in, navigate to Compute Engine => VM Instances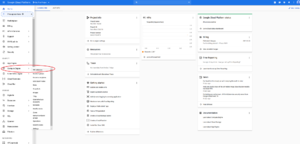 Click on the 'create' button to spec out your first instance request.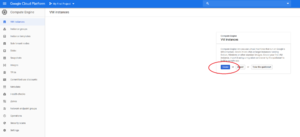 Select preferred Region and Zone. South Carolina, Oregon and Iowa seem to be the least expensive.
Select machine type. You can select upto 96 vcpu instances with varying amounts of memory although you are imited to 24 vcpus until you request an increase here. They approved an increase for me within 10 minutes.
Change the os to Ubuntu 16.04 LTS.
Allow internet traffic.
Click on the management, security etc link to expand it's sub-menu.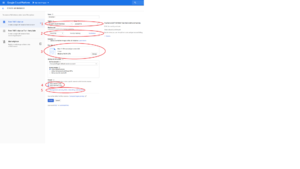 Set 'preemptibility' to 'on' then click on the 'create' button. The preemptibility setting means you're creating an interruptible spot instance for a fraction of the hourly cost of a standard instance.
About 20 seconds will pass while the new instance is set up. Once you've got a green tick in the box select SSH => Open in a browser window to connect to the instance. A new browser window will open. It normally takes between 30 seconds to a minute for the connection to be made.
You're there. Use Ctrl + C and Ctrl + V to copy commands into the instance.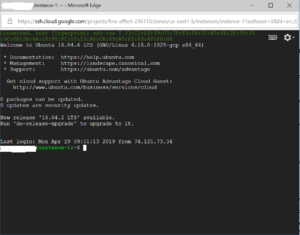 A 'feature' of preemptible instances is that you will have to stop and then start them not greater than every 24 hours to stop them from being terminated. A reboot of the instance will not suffice, they must be stopped and then started again to reset the 24 hour countdown. This doesn't mean that you have to start from scratch as when started again they appear to pick up where they left off.
For those unfamiliar with linux I'll follow this post with another quick guide to setting up Boinc on your GCP instance.