Joined

Dec 19, 2005
Messages

10,573
Loving RISC-V
"Meanwhile, one of the advantages of chiplet designs is that ESA and its partners from ETH Zürich and the University of Bologna can add other chiplets to the package to accelerate certain workloads if needed.
The Occamy CPU is developed as a part of the EuPilot program, and it is one of many chips that the ESA is considering for spaceflight computing. However, there are no guarantees that the process will indeed be used onboard spaceships.
The Occamy design aims to support high-performance and AI workloads through a bare-metal runtime, but it is not yet clear whether the runtime will be at a container level or at the bare-metal level. The Occamy processor can be emulated on FPGAs. The implementation has been tested on two AMD Xilinx Virtex UltraScale+ HBM FPGAs and the Virtex UltraScale+ VCU1525 FPGA."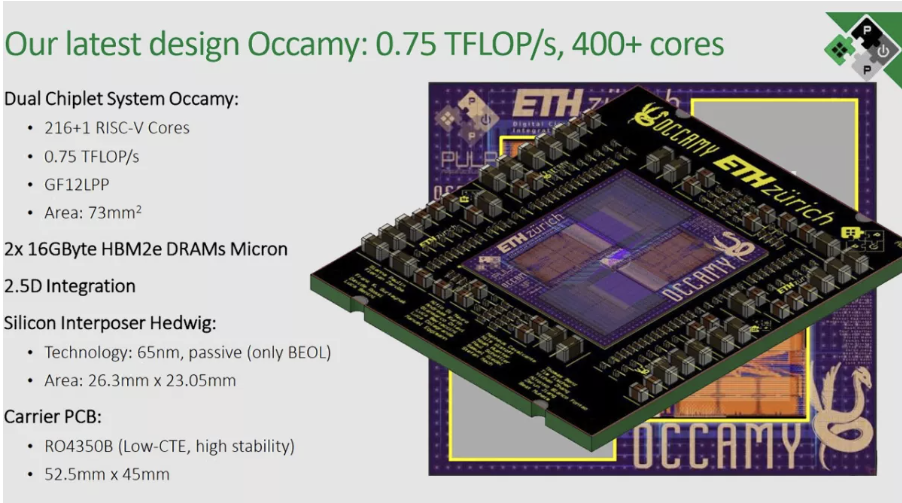 Source:
https://www.tomshardware.com/news/432-core-occamy-cpu-for-use-in-space-tapes-out