I've plugged in the adapter in that order, in a different dp port and it defaults at 1280x1024, this is how CRU looks like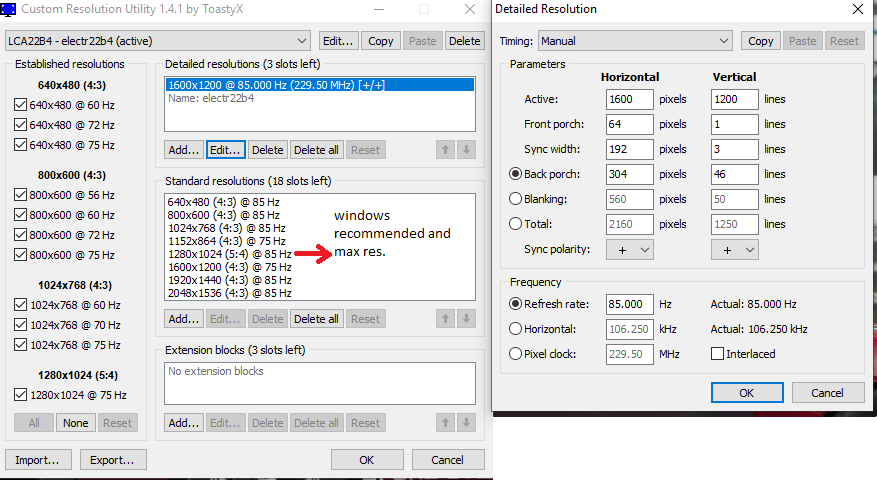 That same detailed res. was listed in a clean install of windows 10, no gpu drivers nor internet conection.
I also tried to manually replace the .inf file of the monitor with a custom one made with CRU. No difference, then tried one of the prelisted (gdm F520) with no luck again.
To top it off, the dp ports have "memory", and If I change the adapter to another one, it loads the custom .inf file and CRU settings made on that specific port.