[H]ard DC'er of the Year 2021
Joined

Dec 27, 2015
Messages

2,875
This is for GoofyxGrid first team to reach 1B milestone and have our team name permanently engraved in the GxG free-dc stat
website
. I'll try to post this regularly on our status.
Based on yesterday output, we are scheduled to reach 1B on Nov 5th while PDW (OCuK) will hit this target earlier on Nov 4th.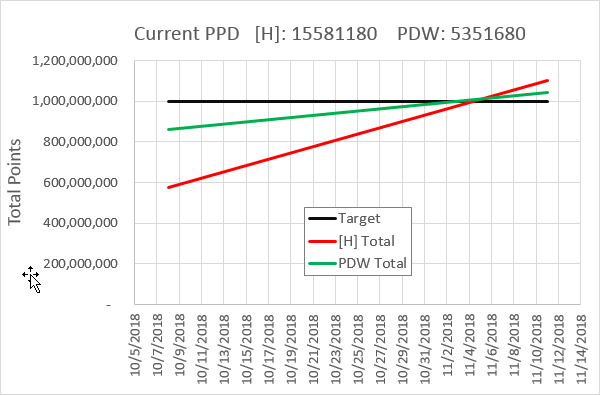 For those interested to help our team, see GxG guides here:
https://hardforum.com/threads/goofyxgrid-multi-client-setup.1924298/
. This project is a NCI (non-CPU intensive).