Joined

Mar 30, 2004
Messages

1,217
Strange move. Why limit to MC? Seems like on Amazon/Neweggs these would sell like hotcakes. Still, kinda dumb to release a processor like a year+ after the previous one. And only $50 less? I would gladly pay $50 more for 2 cores and 4 threads
In a surprise move, AMD will sell a desktop gaming processor exclusively through Micro Center.

The US electronics retailer will sell the newly announced Ryzen 5 5600X3D, a lower-spec variant of the

Ryzen 7 5800X3D

that AMD launched last year using its

3D V-Cache

technology. Micro Center will start selling the limited-edition processor on July 7 for $229.99, or about $50 less than the current price for the 5800X3D.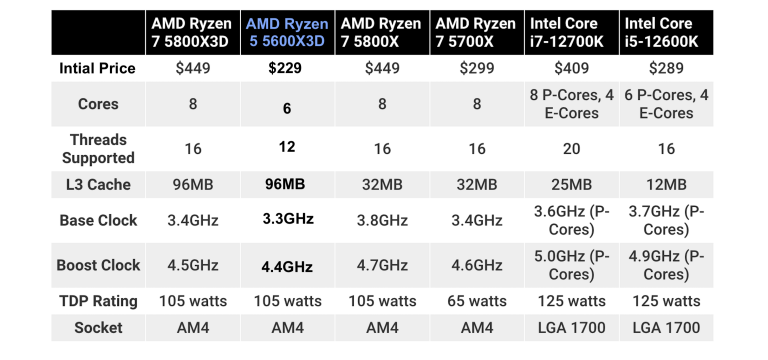 https://www.pcmag.com/news/amd-to-sell-5600x3d-chip-exclusively-through-micro-center