Joined

Nov 29, 2004
Messages

2,669
It looks good, but we can't see any bends past the sheath around the cable. Recommendation is no bends for the first 3.8Cm from the connector.
If you remove that tape/sheath off that is around all of the wires (carefully remove, can be put back on later), then slide up the cables' individual sheaths, you can see if its a 150V rated or 300V rated cable. The cables with the bad design were made with 150V rated wires. (V rating isn't the issue, but can be used to identify suspect adapters). You only need to find the label on a single wire. Instructions:
I don't know that any further visual analysis can be made without tearing further into it.
The connectors manufactured as the left one was made, are those that have been identified as failing. Telltale sign is the melting is happening on the sides. I don't believe any failures have been reported for adapters made like the one on the right.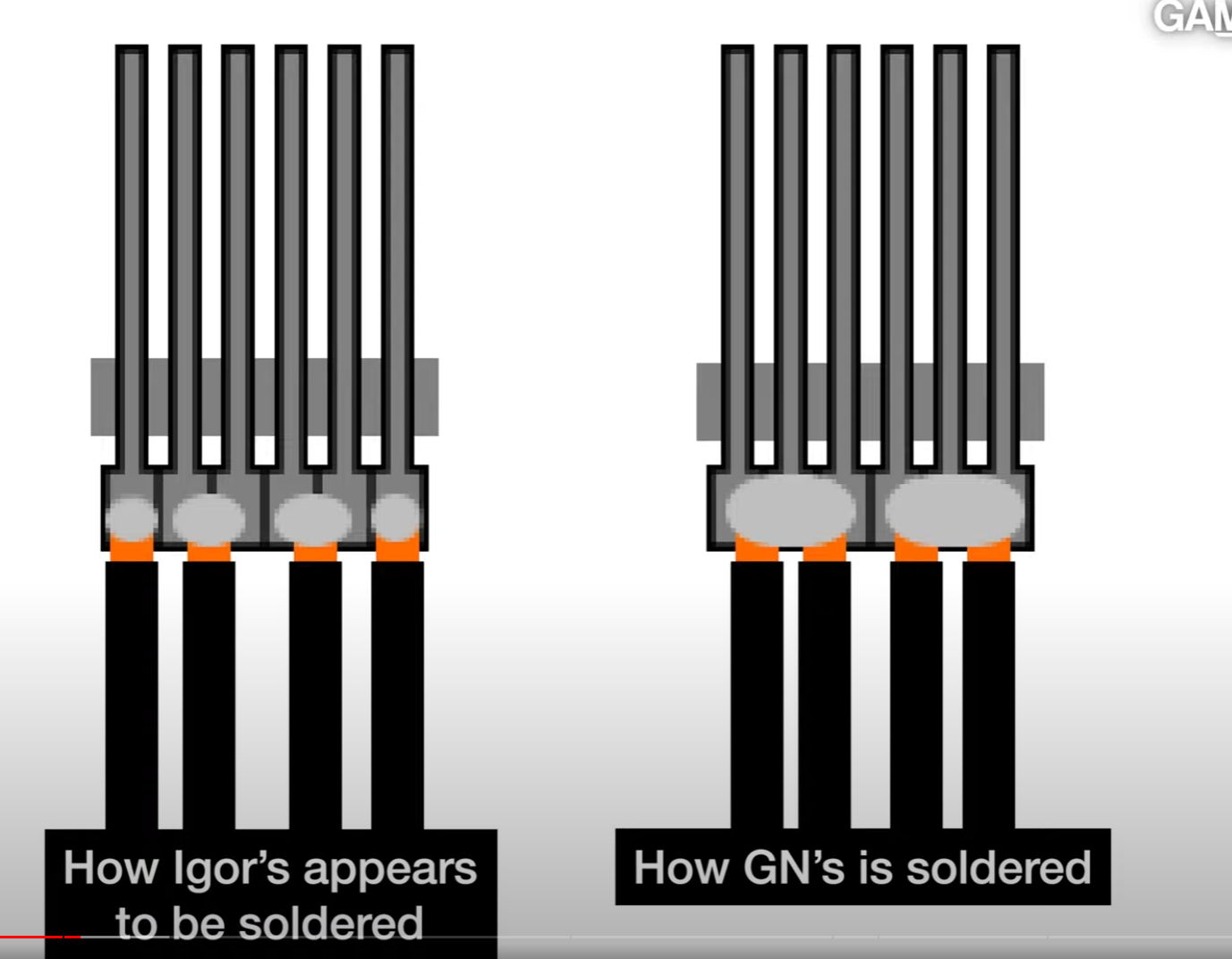 Last edited: